Degen Show Part (5/14/21)
Your favorite Degens give you their Sports Bet Picks for 5/14/21. Listen to the Degen's NBA win totals episode, their MLB futures episode and Max's NHL Power rankings post.
Powered by RedCircle
---
Keep the Lights On Around Here!
Promocode: ABSOLUTEDEGEN
Promocode: ABSOLUTEDEGEN
---
The Degens! App
Grab the Degens App hangout, shoot the breeze and get even more content.
Android:
https://play.google.com/store/apps/details?id=io.gonative.android.xmmkqw&hl=en
iOS:
https://apps.apple.com/us/app/id1527907647
---
Max's Sports Bet Picks for 5/14/21
NBA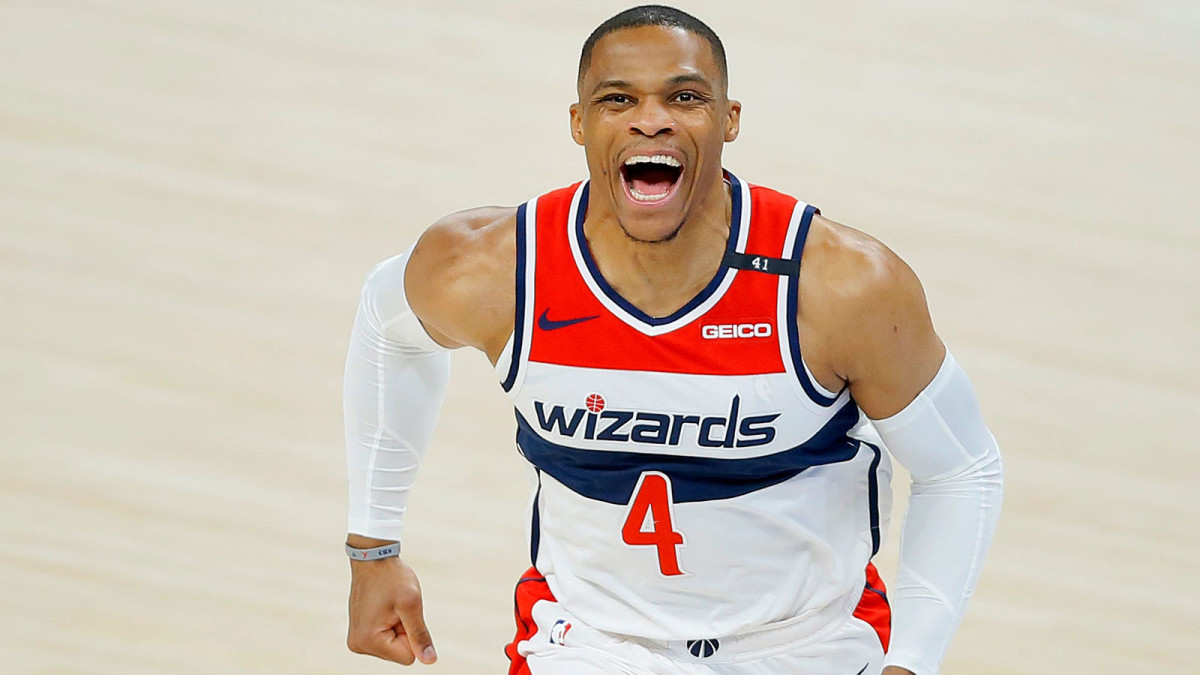 CLE (7.5) at WAS (-7.5)
Pick: $20 ML Bet WAS (-310)
Total: 226.5 (Lean Over – 242)
Predicted Score: CLE 114 – WAS 128
Notes: Bradley Beal is out for Washington but that should not stop them from beating Cleveland. I mean, what kind of team loses to the Cavs? The Cavs are 9-25 on the road this year and have lost their last 6 road games – shooting 42% EFG recently on the road. At home, the Wizards are shooting 66% EFG at home recently and are 7-1 at home the past month. $20 moneyline bet on the Wizards.
DEN (-9.5) at DET (9.5)
Pick: $20 ML Bet DEN (-500)
Total: 220.5 (Lean Under – 216)
Predicted Score: DEN 110 – DET 106
Notes: Add Michael Porter Jr. to the scrap heap in Denver. Apparently, it's not an injury but rest. Still, Denver cannot keep a full team on the court. If they have a chance to win in the playoffs, they need to stay healthy. So maybe they should also bubble wrap Jokic tonight. The Pistons are in tank mode and have not played a lot of their players recently. Detroit has lost 4 of 5 games and in their 3-game losing streak, they have been absolutely destroyed. Denver is 21-13 on the road and should pull out the win.
SAC (8.5) at MEM (-8.5)
Pick: $10 ML Bet SAC (+280)
Total: 228.5 (Lean Under – 217)
Predicted Score: SAC 109 – MEM 108
Notes: Ever since I started shitting on Memphis they have won 4 in a row. So I guess make it 5. They beat the Kings last night by 6 but I like the Kings tonight. Their road play has been much better lately and I still just don't trust Memphis. So again, bet on the Grizzlies because I have been wrong about them lately – but for me, a moneyline bet on the Kings.
UTA (-13.5) at OKC (13.5)
Pick: Lean OKC
Total: 221.5 (Lean Over – 227)
Predicted Score: UTA 118 – OKC 109
Notes: Mike Conley has been upgraded to questionable for tonight. Not sure if they push him today or not. The Thunder have lost 8 in a row – ever since beating some shitting team. The Jazz have lost 2 straight – but have kept it close. Utah should get the win today and with the way OKC has been losing, probably could cover.
ORL (13.5) at PHI (-13.5)
Pick: Lean ORL
Total: 219.5 (Lean Under – 217)
Predicted Score: ORL 103 – PHI 114
Notes: Philly is coming off that loss last night and it was their 2nd straight loss – both on the road. They head back home where they are 27-7 and host an Orlando team that has lost 5 in a row and has not been close in any of them.
LAC (-11.5) at HOU (11.5)
Pick: Lean LAC
Total: 226.5 (Lean Under – 221)
Predicted Score: LAC 119 – HOU 102
Notes: The Clippers beat the Hornets last night and now Kawhi and PG could sit out for rest tonight. Does that make Houston a value play? Maybe with the points but even still, this team has lost 7 in a row and most have been laughers.
TOR (13.5) at DAL (-13.5)
Pick: Lean TOR
Total: 220.5 (Lean Over – 221)
Predicted Score: TOR 108 – DAL 113
Notes: The Toronto medium 3 are uncertain for tonight. Dallas is coming off a big win – bouncing back from a shitty loss to Memphis. Both teams are playing 3 games in 4 nights – with Toronto coming off a double digit loss last night.
NOP (5.5) at GSW (-5.5)
Pick: Lean GSW
Total: 229.5 (Lean Over – 230)
Predicted Score: NOP 110 – GSW 120
Notes: Golden State should win this game and I was going to moneyline them but then I saw that Green and Curry might sit so I laid off.
NHL
Toronto Maple Leafs (-155) at Winnipeg Jets (145)
Pick: Bet $20 Toronto
Notes: The Maple Leafs are coming off that loss to Ottawa on Wednesday and Winnipeg was able to beat up on a tired Vancouver team. I've not had success betting against the Jets this year and Toronto is playing it lightly to avoid injuries – but I still have them winning this one. So $20 bet on the Maple Leafs.
MLB
NYM (137) at TB (-149)
Pitchers: D. Peterson (ERA: 5.69 – Road ERA: 7.44 – Avg. ML: -104) vs. T. Glasnow (ERA: 2.42 – Home ERA: 2.23 – Avg. ML: -144)
Pick: Bet $20 NYM
Notes: Let's rip the bandaid off. Do I like the Mets on the road? No. Do I like that they are facing Tyler Glasnow? No. Do I like Peterson on the mound for them with his 7.44 road ERA? No. Am I still going to bet on them? Yes. The Mets have won 7 in a row and granted, they are a much better home team than road team. But l like them at a plus line today to keep it close and maybe pull out the win.
STL (163) at SD (-178)
Pitchers: J. Oviedo (ERA: 7 – Road ERA: n/a – Avg. ML: -105) vs. J. Musgrove (ERA: 3.23 – Home ERA: 3.5 – Avg. ML: -152)
Pick: Bet $20 SD
Notes: Got a chalky one here. The Padres have not looked dominating this year and have struggled a bit at home but I like Musgrove on the mound for them and they have a +12 run differential the past 10 days – meaning they are scrapping out wins. Again, I know it's chalky but I like them for the win.
CLE (-110) at SEA (102)
Pitchers: A. Civale (ERA: 3.02 – Road ERA: 3.46 – Avg. ML: -107) vs. C. Flexen (ERA: 3.81 – Home ERA: 2.4 – Avg. ML: 133)
Pick: Bet $20 SEA
Notes: Flexen was supposed to start yesterday and gets the nod today. I liked him yesterday and like him today. His home ERA has been very good and he is facing a Cleveland team that is not an offensive powerhouse. They did manage to get a 4-2 win yesterday and have a +17 run differential the past 10 days – but I think Seattle gets a win in this series and that's today.
NYY (-183) at BAL (167)
Pitchers: C. Kluber (ERA: 3.2 – Road ERA: 5.12 – Avg. ML: -144) vs. D. Kremer (ERA: 6.4 – Home ERA: 9.67 – Avg. ML: 140)
Pick: Bet $20 BAL
Notes: Kluber has been sensational at home this year. On the road? Not so much. The Yankees will get to tee off against Kremer and his bloated 9.67 home ERA – but their offense really has not broken out yet. I am hoping the Baltimore bats do more damage today.
PHI (140) at TOR (-152)
Pitchers: V. Velasquez (ERA: 3.28 – Road ERA: 4.09 – Avg. ML: 101) vs. S. Matz (ERA: 4.96 – Home ERA: 6.85 – Avg. ML: -112)
Pick: Bet $20 TOR
Notes: After yesterday's loss to the Nats, the Phillies dropped to 7-12 on the road. And that was after winning the first two games in that series. They are not a very good road team at all. At least they get to face off against a familiar face as near elite Steven Matz gets the start for Toronto today. His ERA is 6.85 at home and he has given up 3 or more runs over his last 4 starts. Still, Toronto is playing some good baseball recently and in winning 4 of their last 5 games, they have a +10 run differential.
Leans
KC () at CWS ()
Pitchers: B. Keller (ERA: 7.75 – Road ERA: 5.45 – Avg. ML: 120) vs. L. Giolito (ERA: 4.7 – Home ERA: 2.46 – Avg. ML: -137)
Pick: TBD
SF (-141) at PIT (130)
Pitchers: K. Gausman (ERA: 1.99 – Road ERA: 1.07 – Avg. ML: 108) vs. T. Anderson (ERA: 3.12 – Home ERA: 2.78 – Avg. ML: 142)
Pick: Lean SF
LAA () at BOS ()
Pitchers: G. Canning (ERA: 5.2 – Road ERA: 6.24 – Avg. ML: 116) vs. N. Pivetta (ERA: 3.23 – Home ERA: 3.28 – Avg. ML: 100)
Pick: TBD
CHC (-130) at DET (120)
Pitchers: J. Arrieta (ERA: 4.34 – Road ERA: 7.66 – Avg. ML: 102) vs. T. Skubal (ERA: 6.4 – Home ERA: 3.56 – Avg. ML: 163)
Pick: Lean DET
ATL () at MIL ()
Pitchers: D. Smyly (ERA: 6.12 – Road ERA: 3.94 – Avg. ML: -126) vs. A. Houser (ERA: 3.55 – Home ERA: 5.03 – Avg. ML: -102)
Pick: TBD
TEX (204) at HOU (-226)
Pitchers: W. Benjamin (n/a) vs. Z. Greinke (ERA: 4.28 – Home ERA: 7.5 – Avg. ML: -130)
Pick: Lean TEX
Notes:
KC () at CWS ()
Pitchers: J. Junis (ERA: 3.84 – Road ERA: 1.62 – Avg. ML: 110) vs. M. Kopech (ERA: 2.25 – Home ERA: 1.8 – Avg. ML: -134)
Pick: TBD
OAK (-104) at MIN (-104)
Pitchers: F. Montas (ERA: 5.61 – Road ERA: 3 – Avg. ML: 105) vs. M. Shoemaker (ERA: 6.59 – Home ERA: 9.55 – Avg. ML: -139)
Pick: Lean OAK
CIN (102) at COL (-110)
Pitchers: W. Miley (ERA: 2 – Road ERA: 0.9 – Avg. ML: 106) vs. G. Marquez (ERA: 5.23 – Home ERA: 6.21 – Avg. ML: 122)
Pick: Lean COL
WSH () at ARI ()
Pitchers: M. Scherzer (ERA: 2.34 – Road ERA: 3.48 – Avg. ML: -110) vs. R. Smith (ERA: 4.2 – Home ERA: 3 – Avg. ML: 152)
Pick: TBD
MIA (194) at LAD (-214)
Pitchers: S. Alcantara (ERA: 2.74 – Road ERA: 3.48 – Avg. ML: -100) vs. C. Kershaw (ERA: 2.65 – Home ERA: 1.35 – Avg. ML: -158)
Pick: Lean MIA