Degen Show Part (5/21/21)
Your favorite Degens give you their Sports Bet Picks for 5/21/21. Listen to the Degen's NBA win totals episode, their MLB futures episode and Max's NHL Power rankings post.

Powered by RedCircle
---
Keep the Lights On Around Here!
Promocode: ABSOLUTEDEGEN
Promocode: ABSOLUTEDEGEN
---
The Degens! App
Grab the Degens App hangout, shoot the breeze and get even more content.
Android:
https://play.google.com/store/apps/details?id=io.gonative.android.xmmkqw&hl=en
iOS:
https://apps.apple.com/us/app/id1527907647
---
Max's Sports Bet Picks for 5/21/21
NBA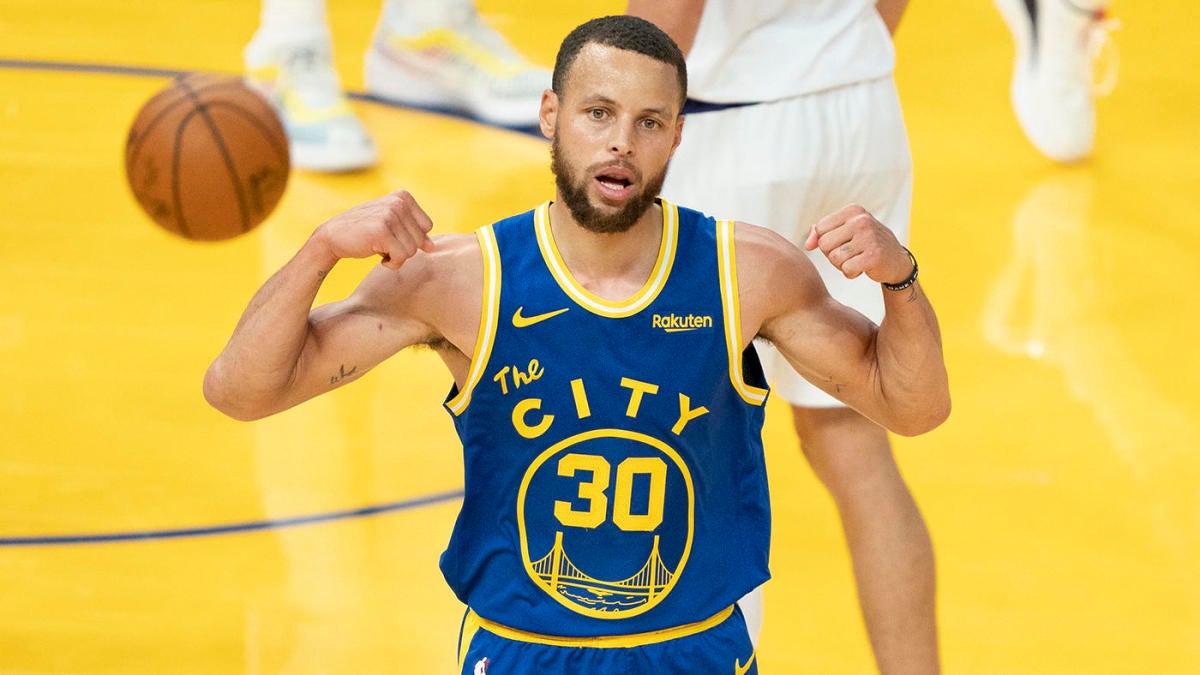 MEM (5) at GSW (-5)
Pick: Bet $10 GSW ML (-203)
Total: 221 (Lean Under – 221)
Predicted Score: MEM 107 – GSW 114
Notes: The Grizzlies played a good game against the Spurs while the Warriors almost took down the defending champs in their play-in game. Now the series shifts to San Francisco where the Warriors have played very well at this season. In fact, they are 6-0 at home the past 2 weeks and 8-1 the past month. Memphis has been a decent road team all season but has hit a cold streak on the road lately. The difference in EFG between the two teams is startling – and if both play to their recent averages on the road and at home respectively, this could be a blowout. I have Golden State winning by 7 – so I can comfortably bet them on a moneyline here. $10 on the Warriors moneyline.
NHL
Washington Capitals (146) at Boston Bruins (-163)
Pick: Bet $20 BOS
Notes: The way this series has gone so far, I would not blame anyone for taking Washington with this plus line. I just can't do it. Mostly because I have faith thst Tuuka Rask is finally going to settle into this series and the Bruins will close start dominating. Rask has not been himself so far. The Washington offense is shooting garbage at him and he's letting it pass. The Bruins, on the other hand, are taking great shots and being stopped by a 40 year old and a dude who mysteriously cured himself of Covid in a day. I think Boston finally breaks out tonight and gets a big win to put this series at the brink.
Carolina Hurricanes (-148) at Nashville Predators (133)
Pick: Lean Carolina
Notes: Carolina has looked superior to the Predators through two games but now the series shifts to Nashville. And if Panther's homecourt or home ice advantage theory is correct – then the crowd in Nashville could make a difference. The Carolina crowd was the largest of the season. Until tonight. Carolina still has the advantage on the ice – particularly with the one of the best goalies in the league – but Juuse Saros isn't too shabby too. And in game 2, that Predator offense started to pick things up. This could be a series. I'm stilling leaning Carolina here but I don't think this is going to be like the first 2 games.
Winnipeg Jets (152) at Edmonton Oilers (-169)
Pick: Lean Edmonton
Notes: I was on Winnipeg in game 1 but now I shift to the Oilers. The best player in hockey in Connor McDavid won't let his team go down 2-0 to the fucking Jets. Right? The Jets are a good team but they live and die by the play of the other Connor – that being their goalie whose last name I won't try to pronounce. Hellebuyck? The Jets' defense overperformed in game 1 and slowed down McDavid. I don't see that happening again.
Colorado Avalanche (-231) at St. Louis Blues (204)
Pick: Lean Colorado
Notes: Jordan Binnington has saved the Blues from being utterly humilated in this series. Meaning yes, it could be worse than a -6 goal differential through 2 games. The Avs' offense is clicking and getting high danger shots and outshooting the Blues at an insane rate. The Blues were not a great home team this season and maybe they can grab a game in this series. But I doubt it.
MLB
MIL (-117) at CIN (108)
Pitchers: A. Houser (ERA: 3.74 – Road ERA: 2.55 – Avg. ML: -102) vs. J. Hoffman (ERA: 4.74 – Home ERA: 3.48 – Avg. ML: 107)
Pick: Bet $20 MIL
Notes: Both teams are losers of 4 of 5 – with the Reds coming off a 4-game, humiliating sweep by the Giants. The Brewers had the day off yesterday and will put Houser on the mound. He's been pretty damn good on the road. Now if the offense can do something. That's the question.
HOU (-123) at TEX (114)
Pitchers: T. Ivey (n/a) vs. K. Gibson (ERA: 2.33 – Home ERA: 0.45 – Avg. ML: 135)
Pick: Bet $20 HOU
Notes: The Astros have won 4 of 5 games and improved to 11-9 on the road. For Texas, they have not looked good – and in fact, looked outright bad against the Astros last time they played. Gibson has been stellar and maybe he can quiet Altuve and the Astros bats. But then the bullpen can give it up.
DET (133) at KC (-144)
Pitchers: J. Urena (ERA: 4.34 – Road ERA: 2.5 – Avg. ML: 156) vs. M. Minor (ERA: 5.19 – Home ERA: 6.76 – Avg. ML: 104)
Pick: Bet $20 KC
Notes: Man, do I want to trust Mike Minor with this fucking line? I guess so. KC got things on track against Milwaukee and also split against the White Sox. Detroit has won 4 of 5 and just swept the Mariners. And that could mean regression. I'm hoping so.
LAD (-147) at SF (135)
Pitchers: T. Bauer (ERA: 2.23 – Road ERA: 2.97 – Avg. ML: -190) vs. A. Wood (ERA: 1.5 – Home ERA: 1.29 – Avg. ML: -118)
Pick: Bet $20 SF
Notes: How do I fade Trevor Bauer? By backing the Giants. Wood has been sensational this year and even better at home. So getting him and the best team in baseball at home with a plus line? Yes please.
Leans
CWS (-101) at NYY (-107)
Pitchers: C. Rodon (ERA: 1.49 – Road ERA: 0.56 – Avg. ML: -133) vs. J. Montgomery (ERA: 5.12 – Home ERA: 4.26 – Avg. ML: -145)
Pick: Lean CWS
BAL (181) at WSH (-199)
Pitchers: J. Lopez (ERA: 6.63 – Road ERA: 4.7 – Avg. ML: 143) vs. S. Strasburg (ERA: 6.3 – Home ERA: 0 – Avg. ML: -114)
Pick: Lean WSH
BOS (135) at PHI (-147)
Pitchers: M. Perez (ERA: 3.57 – Road ERA: 2.37 – Avg. ML: -106) vs. A. Nola (ERA: 3.71 – Home ERA: 1.43 – Avg. ML: -138)
Pick: Lean BOS
NYM () at MIA ()
Pitchers: Undecided (n/a) vs. J. Holloway (ERA: 7.26 – Home ERA: n/a – Avg. ML: 177)
Pick: TBD
MIN (112) at CLE (-121)
Pitchers: K. Maeda (ERA: 5.67 – Road ERA: 6.95 – Avg. ML: -121) vs. T. McKenzie (ERA: 6.35 – Home ERA: 6.75 – Avg. ML: 121)
Pick: Lean CLE
PIT (161) at ATL (-176)
Pitchers: T. Anderson (ERA: 3.57 – Road ERA: 3.35 – Avg. ML: 138) vs. I. Anderson (ERA: 3.25 – Home ERA: 3.9 – Avg. ML: -128)
Pick: Lean ATL
TB (-140) at TOR (129)
Pitchers: T. Glasnow (ERA: 2.39 – Road ERA: 2.55 – Avg. ML: -142) vs. Undecided
Pick: TBD
CHC (-118) at STL (109)
Pitchers: K. Hendricks (ERA: 5.33 – Road ERA: 6.43 – Avg. ML: -113) vs. C. Martinez (ERA: 4.38 – Home ERA: 4.74 – Avg. ML: -104)
Pick: Lean CHC
ARI (130) at COL (-141)
Pitchers: S. Frankoff (ERA: 4.29 – Road ERA: n/a – Avg. ML: 111) vs. G. Marquez (ERA: 5.35 – Home ERA: 6.16 – Avg. ML: 120)
Pick: Lean COL
OAK (101) at LAA (-109)
Pitchers: J. Kaprielian (ERA: 1.8 – Road ERA: 1.8 – Avg. ML: 133) vs. J. Quintana (ERA: 8.34 – Home ERA: 4.46 – Avg. ML: 106)
Pick: Lean LAA
SEA (185) at SD (-203)
Pitchers: C. Flexen (ERA: 3.52 – Road ERA: 4.97 – Avg. ML: 131) vs. C. Paddack (ERA: 3.29 – Home ERA: 2.77 – Avg. ML: -148)
Pick: Lean SD