Degen Show Part (5/25/21)
Your favorite Degens give you their Sports Bet Picks for 5/25/21. Listen to the Degen's NBA win totals episode, their MLB futures episode and Max's NHL Power rankings post.
Powered by RedCircle
---
Keep the Lights On Around Here!
Promocode: ABSOLUTEDEGEN
Promocode: ABSOLUTEDEGEN
---
The Degens! App
Grab the Degens App hangout, shoot the breeze and get even more content.
Android:
https://play.google.com/store/apps/details?id=io.gonative.android.xmmkqw&hl=en
iOS:
https://apps.apple.com/us/app/id1527907647
---
Max's Sports Bet Picks for 5/25/21
NBA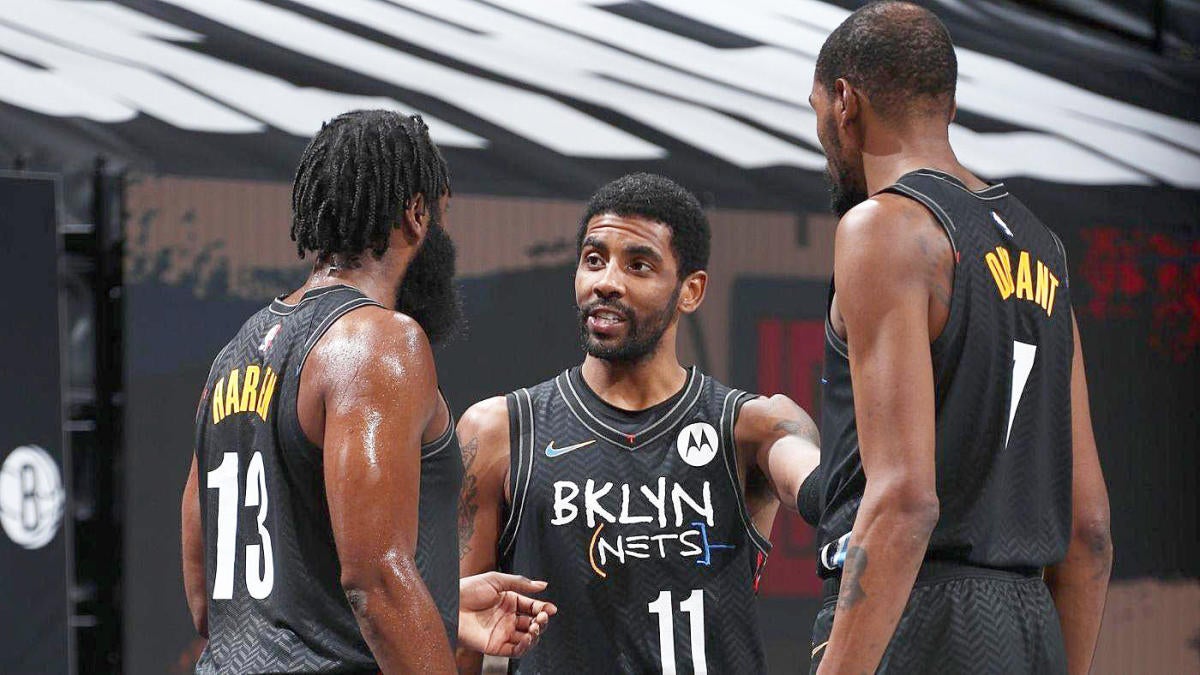 BOS (9.5) at BKN (-9.5)
Pick: Bet $10 BKN ML (-443)
Total: 227 (Lean Under – 218)
Predicted Score: BOS 107 – BKN 111
Notes: In game 1, the Nets started the first half extremely cold – shooting 1 for 12 from 3. Then their Big 3 turned it on in the second half and ended up winning the game by 11. If the Celtics could not win after forcing this team to shoot so badly, hard to imagine they can win a game in this series.
Definitely not in Brooklyn. $10 ML bet on the Nets.
LAL (-1.5) at PHX (1.5)
Pick: Bet $10 PHX ML (114)
Total: 209 (Lean Over – 219)
Predicted Score: LAL 107 – PHX 112
Notes: The Suns won game 1 but Chris Paul got banged up in the process. He should be OK to go tonight. The Suns flexed their defense in game 1 or the Lakers unflexed their shooting. The Lakers shot 27% from 3 point and 61% from FT. The Suns shot 32% and 83% in comparison.
Devin Booker was too much for LA to handle and they really don't have anyone to stop him. $10 ML bet on the Suns.
DAL (6.5) at LAC (-6.5)
Pick: Bet $10 LAC ML (-275)
Total: 217 (Lean Over – 221)
Predicted Score: DAL 110 – LAC 111
Notes: Dallas stunned the Clippers in game 1 – winning by 10 points over a team I legit thought could win the title. Kawhi and PG showed up but the rest of the team didn't get the memo that game 1 was an important game. Luka had a triple double and was the best player on the court.
Can Kawhi step up even more and prove otherwise? I hope so. $10 ML bet on the Clippers.
NHL
Toronto Maple Leafs (-170) at Montreal Canadiens (150)
Pick: Lean Toronto
Notes: Toronto nabbed a win yesterday and I like them to do it again. But that's the problem. I only like them to do it. Montreal's big advantage is having two solid goalies that makes playing them tough in back to back games. Still, Toronto has the edge here – just not enough for me to eat that chalk tonight.
Nashville Predators (171) at Carolina Hurricanes (-192)
Pick: Bet $20 Carolina
Notes: After being dominated in games 1 & 2, the Predators have snuck out two close wins over the span of 4 OTs. But the series shifts back to Carolina where the Hurricanes have lost 3 times this year. Not saying they won't lose another at home this season. Just saying it's unlikely that Nashville can do it. Their offense is playing well – especially when Filip Forsberg is out there – but I just don't think keep up with the Hurricanes tonight.
MLB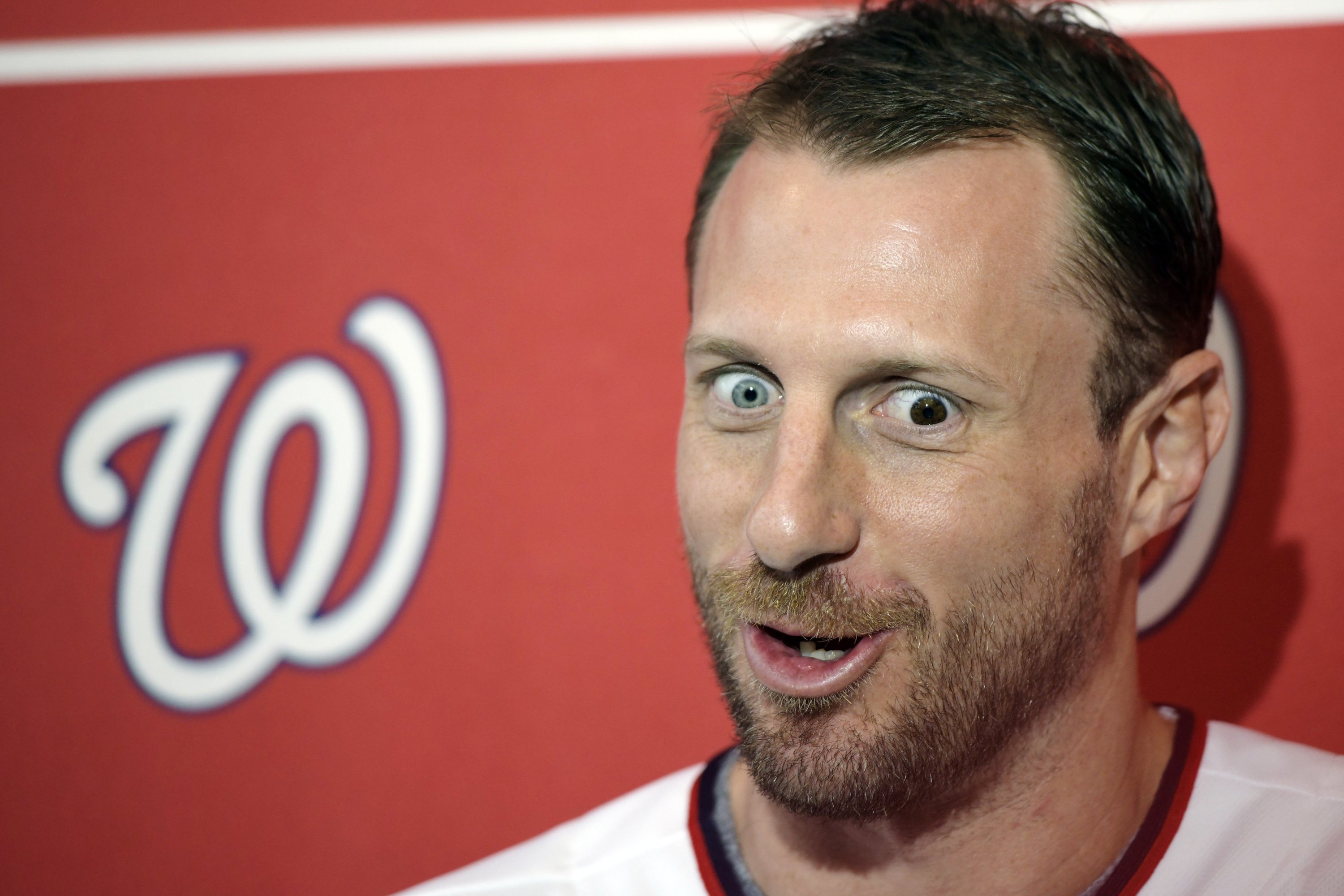 PHI (118) at MIA (-128)
Pitchers: V. Velasquez (ERA: 2.95 – Road ERA: 3.42 – Avg. ML: 104) vs. S. Alcantara (ERA: 3.68 – Home ERA: 2.32 – Avg. ML: 107)
Pick: Bet $20 MIA
Notes: After winning over the Phillies yesterday, the Marlins moved up to only a game behind the Mets in the NL East. They're winners of 4 of 5 and have also been a bad matchup for the Phillies so far this season. I like Alcantara on the mound and he's even better at home.
CIN (165) at WSH (-181)
Pitchers: T. Mahle (ERA: 4.06 – Road ERA: 1.72 – Avg. ML: -125) vs. M. Scherzer (ERA: 2.25 – Home ERA: 1.61 – Avg. ML: -124)
Pick: Bet $20 WSH
Notes: I've had good luck betting on Max Scherzer this year and I don't plan on stopping today. Scherzer has a 1.61 ERA at home and is 4-2 on the season. The Nats have won 4 of 5 – after sweeping the Orioles – and they improved their home record to 12-10. The Reds continue to struggle and have lost 4 of 5.
SD (106) at MIL (-115)
Pitchers: J. Musgrove (ERA: 2.65 – Road ERA: 3 – Avg. ML: -157) vs. C. Burnes (ERA: 1.8 – Home ERA: 2.44 – Avg. ML: -133)
Pick: Bet $20 MIL
Notes: The Brewers grabbed a game against the Padres yesterday. Can they do two in a row? I think so. Corbin Burnes has been pitching remarkably this season and the Padres seem to only dominate sub .500 teams while struggling with above .500. Well, with yesterday's win, the Brewers are above .500.
TOR (156) at NYY (-170)
Pitchers: S. Matz (ERA: 4.76 – Road ERA: 4.32 – Avg. ML: -111) vs. C. Kluber (ERA: 2.96 – Home ERA: 2.1 – Avg. ML: -150)
Pick: Bet $20 NYY
Notes: I don't think Kluber can match his last outing but he should be able to put in yet another quality start. He has only given up more than 2 runs in one of his last 5 starts and has only pitched less than 6 innings once. Near Elite Steven Matz has given up 3 or more runs in 4 of his last 5 starts and has pitched 6 or more innings only once. The Blue Jays have given the Yankees fits this season but this New York team has won 6 in a row and appear to be turning a corner.
LAD (-115) at HOU (107)
Pitchers: C. Kershaw (ERA: 3.2 – Road ERA: 3.72 – Avg. ML: -171) vs. Z. Greinke (ERA: 3.8 – Home ERA: 6.53 – Avg. ML: -134)
Pick: Bet $20 HOU
Notes: Former teammates going at it today as Kershaw faces off against Greinke in a fun matchup. Zach might be wishing he was on the road in LA as his home ERA is well over 6 this season. But he is bound to have a strong outing at home. It's not like the Astros are giving their opponents trashcan lids. The Dodgers just swept the Giants and have won 7 in a row. I'm thinking that streak could end today.
STL (124) at CWS (-134)
Pitchers: J. Flaherty (ERA: 2.54 – Road ERA: 3.52 – Avg. ML: -123) vs. L. Giolito (ERA: 4.45 – Home ERA: 3.7 – Avg. ML: -141)
Pick: Bet $20 CWS
Notes: Giolito finally had a really good start in his last outing. He seems to be pitching better lately as compared to earlier in the season. Flaherty's only bad start this year? His first one. In fact, he's already got 8 wins this season – which is double his wins from last season. But I think the White Sox break that streak today. Maybe not give him an L, but prevent him from win #9.
Leans
CHC () at PIT ()
Pitchers: J. Arrieta (ERA: 4.49 – Road ERA: 6.27 – Avg. ML: 104) vs. C. Ponce (n/a)
Pick: TBD
COL (237) at NYM (-266)
Pitchers: K. Freeland (n/a) vs. J. deGrom (ERA: 0.68 – Home ERA: 0.96 – Avg. ML: -188)
Pick: Lean NYM
CLE (-144) at DET (132)
Pitchers: A. Civale (ERA: 3.42 – Road ERA: 4.01 – Avg. ML: -107) vs. T. Skubal (ERA: 5.89 – Home ERA: 4.47 – Avg. ML: 153)
Pick: Lean DET
KC (163) at TB (-178)
Pitchers: B. Keller (ERA: 6.85 – Road ERA: 4.95 – Avg. ML: 129) vs. R. Hill (ERA: 3.95 – Home ERA: 3.56 – Avg. ML: -101)
Pick: Lean TB
ATL (-118) at BOS (109)
Pitchers: C. Morton (ERA: 4.75 – Road ERA: 4.47 – Avg. ML: -130) vs. G. Richards (ERA: 3.8 – Home ERA: 7.38 – Avg. ML: -111)
Pick: Lean ATL
BAL (185) at MIN (-204)
Pitchers: D. Kremer (ERA: 6.49 – Road ERA: 3.41 – Avg. ML: 147) vs. J. Berrios (ERA: 4 – Home ERA: 5.65 – Avg. ML: -136)
Pick: Lean MIN
TEX (138) at LAA (-150)
Pitchers: H. Yang (ERA: 3.29 – Road ERA: 2.9 – Avg. ML: 158) vs. A. Heaney (ERA: 5.51 – Home ERA: 6.76 – Avg. ML: -113)
Pick: Lean LAA
SF () at ARI ()
Pitchers: K. Gausman (ERA: 1.67 – Road ERA: 0.92 – Avg. ML: 101) vs. C. Martin (ERA: 5.4 – Home ERA: n/a – Avg. ML: 239)
Pick: TBD
SEA (152) at OAK (-166)
Pitchers: L. Gilbert (ERA: 10.16 – Road ERA: n/a – Avg. ML: -111) vs. C. Irvin (ERA: 3.67 – Home ERA: 4.02 – Avg. ML: 109)
Pick: Lean OAK