Degen Show Part (5/26/21)
Your favorite Degens give you their Sports Bet Picks for 5/26/21. Listen to the Degen's NBA win totals episode, their MLB futures episode and Max's NHL Power rankings post.
Powered by RedCircle
---
Keep the Lights On Around Here!
Promocode: ABSOLUTEDEGEN
Promocode: ABSOLUTEDEGEN
---
The Degens! App
Grab the Degens App hangout, shoot the breeze and get even more content.
Android:
https://play.google.com/store/apps/details?id=io.gonative.android.xmmkqw&hl=en
iOS:
https://apps.apple.com/us/app/id1527907647
---
Max's Sports Bet Picks for 5/26/21
NBA
WAS (8.5) at PHI (-8.5)
Pick: Bet $10 PHI ML
Total: 230.5 (Lean Over – 237)
Predicted Score: WAS 116 – PHI 121
Notes: The Wizards led game 1 in the first half before Philly was able to get back to their gameplan and get a 7-point win. And Washington's lack of 3 point shooting proved to be a problem. When you get most of your points driving to the basket and in the paint and the other team has the best center in the league – you better figure out a second way of scoring or you won't win many games. Offensively, Tobias Harris was stellar and if he continues to play like this, Washington does not have a chance.
ATL (2) at NYK (-2)
Pick: Lean ATL
Total: 213 (Lean Over – 220)
Predicted Score: ATL 111 – NYK 109
Notes: The Hawks snuck out of game 1 with a win and not have a chance to put the series away if they can grab game 2. The Knicks homecourt advantage has already been lost – but losing 2 at home would be a death knell. Trae Young hit the game winner and had a sensational game – almost with a triple double. But it was De'Andre Hunter's return that helped this team look as good as it did as he played solid D on Julius Randle. I don't expect New York to lose again today. But I didn't expect them to lose game 1 either.
MEM (8.5) at UTA (-8.5)
Pick: Lean MEM
Total: 219 (Lean Over – 225)
Predicted Score: MEM 111 – UTA 114
Notes: Memphis beat Utah in Utah. Are the Jazz in trouble? Donovan Mitchell should be back today but if he's not healthy and playing at 100%, then yes, Utah could be in trouble. I totally expect the Jazz to bounce back and get the win. But the price is too steep for me to moneyline them with the questions around Mitchell that I still have.
NHL
Pittsburgh Penguins (-102) at New York Islanders (-108)
Pick: Bet $20 New York
Notes: The Penguins got 50 shots on goal in game 5. Ilya Sorokin stopped 48 of them. Now Pittsburgh has their back against the wall in an elimination game. Goaltending is the key here. The Islanders have 2 great goalies and the Penguins have 1 decent one. It was Tristan Jarry who handed the win over the Islanders in double OT.
The other factor is home ice advantage – with the Islanders crowd being the biggest its had all season. That should all lead to an Islanders win and a series win.
Florida Panthers (125) at Tampa Bay Lightning (-138)
Pick: Bet $20 Florida
Notes: I'm living on borrowed time here. Florida came out and stomped on Tampa in their last game so can they extend the series to 7 games and host the last game back in Florida? Game 5 was something crazy. With both of his goalies struggling, the Panthers coach turned to a 20-years-old rookie.
Desperate times call for desperate measures. But it worked.
Florida has outplayed Tampa in this series so let's see if they can pull out another win.
Vegas Golden Knights (-127) at Minnesota Wild (115)
Pick: Lean Vegas
Notes: This is not the situation Vegas wanted to be in. They had a chance to knock the Wild out but now have to play another in Minnesota that could tie up the series.
I'm not keen on the line movement I am seeing on this. Looks a little trappish. But I do think Vegas can get it done.
MLB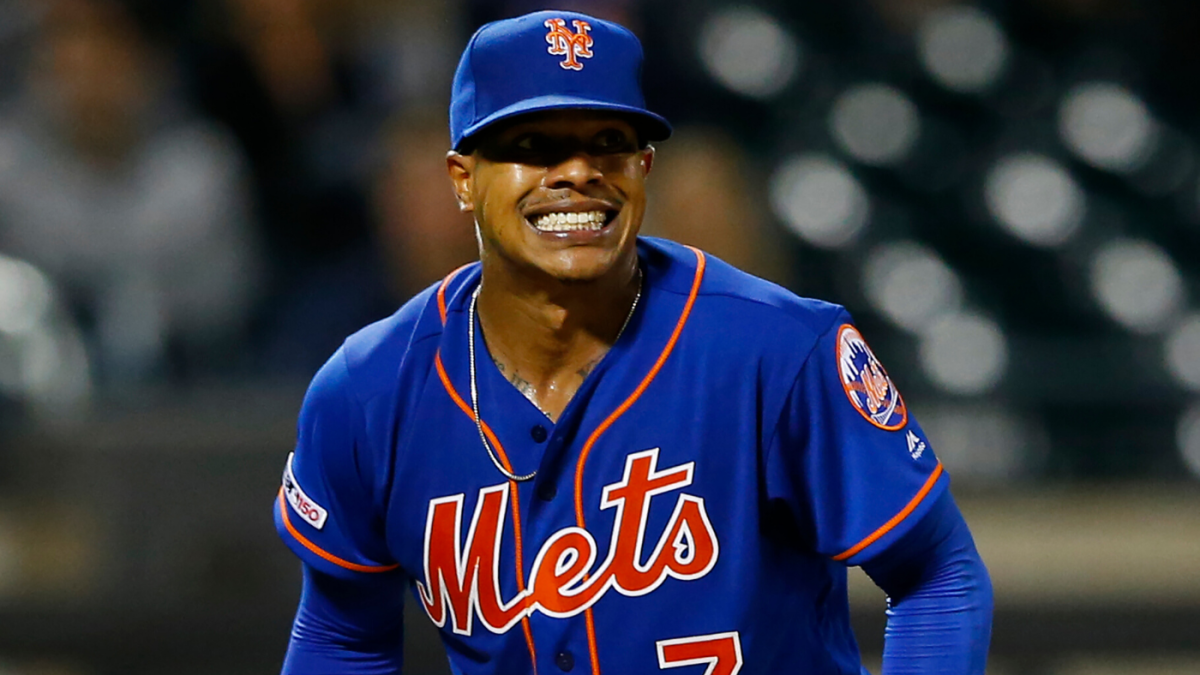 CIN (122) at WSH (-133)
Pitchers: J. Hoffman (ERA: 4.36 – Road ERA: 6.15 – Avg. ML: 109) vs. J. Ross (ERA: 5.18 – Home ERA: 7.61 – Avg. ML: 130)
Pick: Bet $20 WSH
Notes: I missed on the Nationals yesterday with their ace on the mound. So I might as well try again with … Joe Ross on the mound. The Nationals have lost the last 4 games where Ross has started but Jeff Hoffman hasn't been anything special either. The Nationals should be able to get to him today and get the win.
TOR (136) at NYY (-148)
Pitchers: A. Manoah (n/a) vs. D. German (ERA: 3.06 – Home ERA: 5.11 – Avg. ML: -138)
Pick: Bet $20 TOR
Notes: I was against Toronto yesterday and missed. Hopefully I'm not a day late to the party. The Blue Jays' offense got things into gear and near-elite Steven Matz pitched well.
Can they expect the same from Alek Manoah? He is the 97th overall best prospect and was the 11th overall pick back in 2019. The 6'6" righty had a 0.50 ERA in Triple-A Buffalo so expectations are high.
For the Yankees, German has pitched well but I think the line is a tad too high for him.
COL (122) at NYM (-133)
Pitchers: G. Marquez (ERA: 4.56 – Road ERA: 3.21 – Avg. ML: 117) vs. M. Stroman (ERA: 2.76 – Home ERA: 2.8 – Avg. ML: -132)
Pick: Bet $20 NYM
Notes: The Mets grabbed the win yesterday and I like them to get another today. I mean, they already lost their 1 game to Colorado already, right? These teams will play another game tomorrow and if the Mets don't win 3 of 4 from Colorado then it'll be a huge fucking disappointment. The Rockies are 3-18 on the road and the Mets are 12-5 at home. Stroman has had a few iffy starts but overall has been solid. I think he can grab the win today.
SF (-113) at ARI (105)
Pitchers: J. Cueto (ERA: 3.52 – Road ERA: 3.78 – Avg. ML: 103) vs. M. Kelly (ERA: 5.17 – Home ERA: 3.12 – Avg. ML: 132)
Pick: Bet $20 ARI
Notes: I think I am betting this one just hear Panther's response on me fading the Giants for Merill Kelly. But something seems off in this one and I'm taking a bit of a flyer. Not much of one. But a plus line is a plus line.
Leans
BAL (169) at MIN (-185)
Pitchers: J. Lopez (ERA: 6.22 – Road ERA: 4.4 – Avg. ML: 147) vs. M. Pineda (ERA: 2.83 – Home ERA: 2.88 – Avg. ML: -118)
Pick: Lean MIN
STL (176) at CWS (-193)
Pitchers: J. Gant (ERA: 2.07 – Road ERA: 1.42 – Avg. ML: 110) vs. C. Rodon (ERA: 1.28 – Home ERA: 2.23 – Avg. ML: -129)
Pick: Lean CWS
SEA () at OAK ()
Pitchers: Undecided (n/a) vs. J. Kaprielian (ERA: 2.65 – Home ERA: 0 – Avg. ML: 117)
Pick: TBD
TEX () at LAA ()
Pitchers: D. Dunning (ERA: 3.82 – Road ERA: 6.43 – Avg. ML: 129) vs. G. Canning (ERA: 5.61 – Home ERA: 6.25 – Avg. ML: 109)
Pick: TBD
CHC (-134) at PIT (123)
Pitchers: T. Williams (ERA: 6.16 – Road ERA: 11.71 – Avg. ML: 101) vs. W. Crowe (ERA: 4.68 – Home ERA: 5.4 – Avg. ML: 148)
Pick: Lean PIT
PHI () at MIA ()
Pitchers: A. Nola (ERA: 4.01 – Road ERA: 5.74 – Avg. ML: -138) vs. Undecided (ERA: 0 – Home ERA: 0 – Avg. ML: 0)
Pick: TBD
CLE () at DET ()
Pitchers: T. McKenzie (ERA: 7.61 – Road ERA: 6.27 – Avg. ML: 112) vs. J. Urena (ERA: 4.74 – Home ERA: 7.18 – Avg. ML: 151)
Pick: TBD
KC (186) at TB (-205)
Pitchers: M. Minor (ERA: 5.29 – Road ERA: 3.55 – Avg. ML: 102) vs. T. Glasnow (ERA: 2.97 – Home ERA: 2.23 – Avg. ML: -143)
Pick: Lean TB
ATL (111) at BOS (-121)
Pitchers: D. Smyly (ERA: 5.11 – Road ERA: 3.27 – Avg. ML: -123) vs. N. Pivetta (ERA: 3.62 – Home ERA: 3.21 – Avg. ML: -100)
Pick: Lean BOS
SD (-134) at MIL (123)
Pitchers: C. Paddack (ERA: 2.99 – Road ERA: 3.68 – Avg. ML: -154) vs. E. Lauer (ERA: 1.64 – Home ERA: 0 – Avg. ML: 167)
Pick: Lean MIL
LAD (-137) at HOU (126)
Pitchers: T. Bauer (ERA: 2.02 – Road ERA: 2.54 – Avg. ML: -187) vs. L. Garcia (ERA: 3.87 – Home ERA: 2.98 – Avg. ML: -123)
Pick: Lean HOU