Degen Show Part (6/11/21)
Your favorite Degens give you their Sports Bet Picks for 6/11/21. Listen to the Degen's NBA win totals episode, their MLB futures episode and Max's NHL Power rankings post.
Powered by RedCircle
---
Keep the Lights On Around Here!
Visit the Degen shop!
Promocode: ABSOLUTEDEGEN
---
The Degens! App
Grab the Degens App hangout, shoot the breeze and get even more content.
Android:
https://play.google.com/store/apps/details?id=io.gonative.android.xmmkqw&hl=en
iOS:
https://apps.apple.com/us/app/id1527907647
---
Max's Sports Bet Picks for 6/11/21
NBA
PHI (-1) at ATL (1)
Pick: Bet $10 ATL ML (+110)
Total: 224.5 (Lean Under – 223)
Predicted Score: PHI 111 – ATL 112
Notes: If you would have told me that going into this series, the Hawks would live or die by the 3, I'd give you the shocked Pikachu face. Like no shit. That's this team. And when they win a quarter, its' because they are hitting their 3's at an obscene rate. When they lose a quarter? Well, they are 14-47 from 3.
With Embiid somewhat healthy, the Sixers look like contenders again. But how long will that hold up for? He's had help from the other Curry brother which has allowed Ben Simmons to focus his attention on stopping, or slowing down, Trae Young.
If Atlanta's starters can do their part, they should win this game. Because their bench has been legit. And I still am waiting for Embiid's knee to give out on him. So yeah, a $10 moneyline bet on the Hawks.
PHX (1.5) at DEN (-1.5)
Pick: Bet $10 PHX ML (+105)
Total: 223.5 (Lean Over – 234)
Predicted Score: PHX 121 – DEN 113
Notes: Before the last game, I said Phoenix would get the first two games and Denver would probably tie it up. So when I ran the numbers with home / away splits in there I expected to see just that. Instead, I have the Suns winning by 8 points.
The Suns, with Chris Paul, just look so damn complete out there. They play very good defense, they create open shots, they have an inside presence and a dynamic guard that causes fits to the other team. Denver has a lot of solid elements but almost none of those. Especially if Ayton interferes with Jokic's passing lanes.
The Suns have shot 60% EFG through 2 games and hitting over 40% of their 3's. The Nuggets are not shooting well and if they don't turn it around today, they will be down 3-0.
Which is what I expect to happen. A $10 moneyline bet on the Suns.
NHL
No NHL games today. The final 4 starts on Sunday as the Islanders head to Tampa to take on the Lightning.
MLB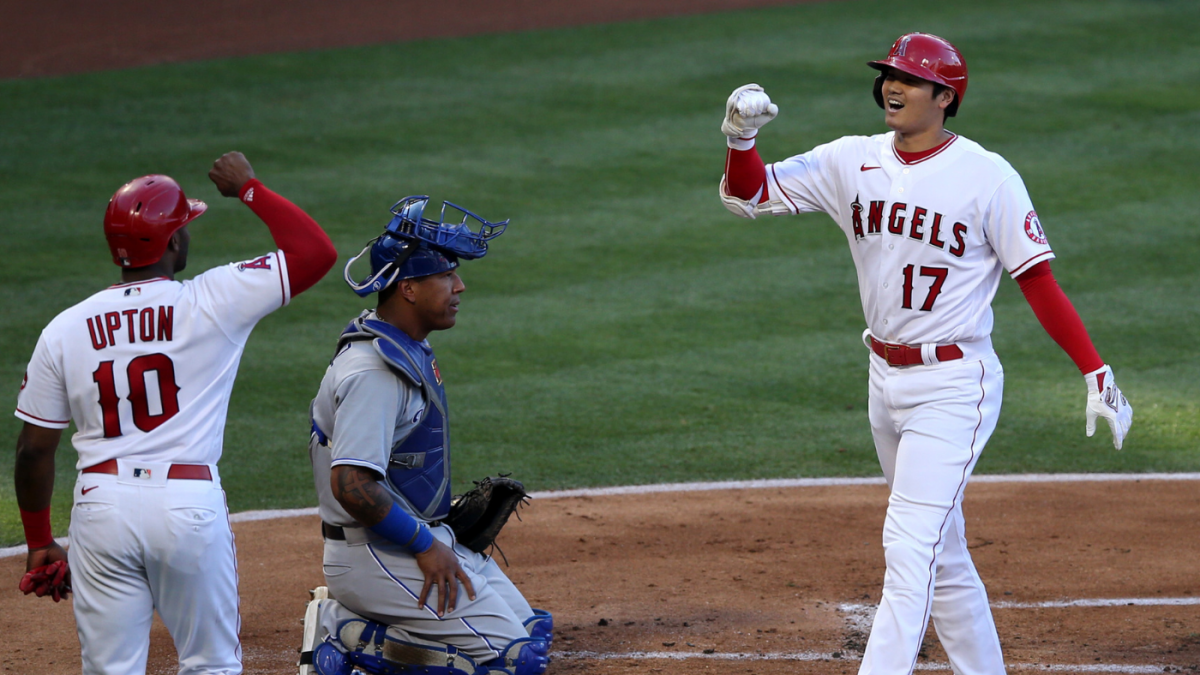 BAL (152) at TB (-166)
Pitchers: K. Akin (ERA: 0.98 – Road ERA: 2.14 – Avg. ML: 156) vs. R. Yarbrough (ERA: 5.14 – Home ERA: 7.27 – Avg. ML: -101)
Pick: Bet $10 TB
Notes: It was a yin/yang experience for Baltimore in their 2-game set with the Mets. They won 10-3 and then lost 14-1. They head to Tampa to play the definition of steadiness in the Rays. One thing to note about this Rays team though is that they are much better on the road than at home.
In their previous series this season, Tampa's offense was too much for the Orioles – but it will be interesting to see if we see the same now that Tampa is back home and facing a pitcher that has a 2.14 road ERA in Akin.
Yarbrough has been roughed up this season – and is even worse at home – but I think he bounces back today and helps Tampa get a win. $10 bet on the Rays.
LAA (-130) at ARI (120)
Pitchers: S. Ohtani (ERA: 2.83 – Road ERA: 4 – Avg. ML: -110) vs. M. Kelly (ERA: 5.24 – Home ERA: 3.97 – Avg. ML: 140)
Pick: Bet $10 LAA
Notes: The Circus Side Show Freak takes the mound today and faces off against Panther's favorite pitcher in Merill Kelly. Kelly has been markedly better at home than on the road this year, but he can't hit dingers like Ohtani can.
Arizona has lost 7 in a row and currently is the worst team in baseball record-wise. The Angels are a mediocre team but surprisingly have not folded or gotten any worse without their best player in the lineup. Trout is expected to miss time past the All Star break.
But even without him, the Angels should get the win today and win this series. $10 bet on the Angels.
Leans
STL () at CHC ()
Pitchers: J. Oviedo (ERA: 6.6 – Road ERA: 7.38 – Avg. ML: 119) vs. K. Hendricks (ERA: 4.67 – Home ERA: 4.86 – Avg. ML: -115)
Pick: TBD
SF () at WSH ()
Pitchers: A. DeSclafani (ERA: 3.57 – Road ERA: 2.66 – Avg. ML: 106) vs. M. Scherzer (ERA: 2.24 – Home ERA: 1.98 – Avg. ML: -123)
Pick: TBD
ATL (-128) at MIA (118)
Pitchers: C. Morton (ERA: 4.16 – Road ERA: 3.12 – Avg. ML: -125) vs. S. Alcantara (ERA: 3.33 – Home ERA: 2.3 – Avg. ML: 104)
Pick: Lean MIA
SD (142) at NYM (-154)
Pitchers: B. Snell (ERA: 5.03 – Road ERA: 10.51 – Avg. ML: -134) vs. J. deGrom (ERA: 0.62 – Home ERA: 1.09 – Avg. ML: -187)
Pick: Lean NYM
COL (197) at CIN (-242)
Pitchers: K. Freeland (ERA: 6.23 – Road ERA: 4.5 – Avg. ML: 146) vs. T. Mahle (ERA: 3.22 – Home ERA: 7.42 – Avg. ML: -117)
Pick: Lean COL
CWS (-170) at DET (155)
Pitchers: L. Giolito (ERA: 3.94 – Road ERA: 5.21 – Avg. ML: -145) vs. T. Skubal (ERA: 4.49 – Home ERA: 3.32 – Avg. ML: 157)
Pick: Lean CWS
SEA (139) at CLE (-151)
Pitchers: J. Dunn (ERA: 3.35 – Road ERA: 3.48 – Avg. ML: 140) vs. A. Civale (ERA: 3.58 – Home ERA: 3.32 – Avg. ML: -107)
Pick: Lean CLE
TOR () at BOS ()
Pitchers: R. Stripling (ERA: 6.06 – Road ERA: 4.97 – Avg. ML: 114) vs. G. Richards (ERA: 3.96 – Home ERA: 6.72 – Avg. ML: -103)
Pick: TBD
PIT (247) at MIL (-278)
Pitchers: C. De Jong (ERA: 5.4 – Road ERA: n/a – Avg. ML: 110) vs. B. Woodruff (ERA: 1.45 – Home ERA: 2.3 – Avg. ML: -108)
Pick: Lean MIL
HOU () at MIN ()
Pitchers: J. Urquidy (ERA: 3.86 – Road ERA: 4.96 – Avg. ML: -123) vs. M. Shoemaker (ERA: 7.45 – Home ERA: 6.88 – Avg. ML: -117)
Pick: TBD
KC (122) at OAK (-133)
Pitchers: B. Singer (ERA: 5.12 – Road ERA: 6.18 – Avg. ML: 101) vs. C. Irvin (ERA: 3.99 – Home ERA: 4.81 – Avg. ML: 100)
Pick: Lean KC
TEX (275) at LAD (-312)
Pitchers: M. Foltynewicz (ERA: 4.87 – Road ERA: 5.52 – Avg. ML: 130) vs. C. Kershaw (ERA: 3.7 – Home ERA: 3.55 – Avg. ML: -164)
Pick: Lean LAD