Degen Show Part (6/15/21)
Your favorite Degens give you their Sports Bet Picks for 6/15/21. Listen to the Degen's NBA win totals episode, their MLB futures episode and Max's NHL Power rankings post.
Powered by RedCircle
---
Keep the Lights On Around Here!
Visit the Degen shop!
Promocode: ABSOLUTEDEGEN
---
The Degens! App
Grab the Degens App hangout, shoot the breeze and get even more content.
Android:
https://play.google.com/store/apps/details?id=io.gonative.android.xmmkqw&hl=en
iOS:
https://apps.apple.com/us/app/id1527907647
---
Max's Sports Bet Picks for 6/15/21
NBA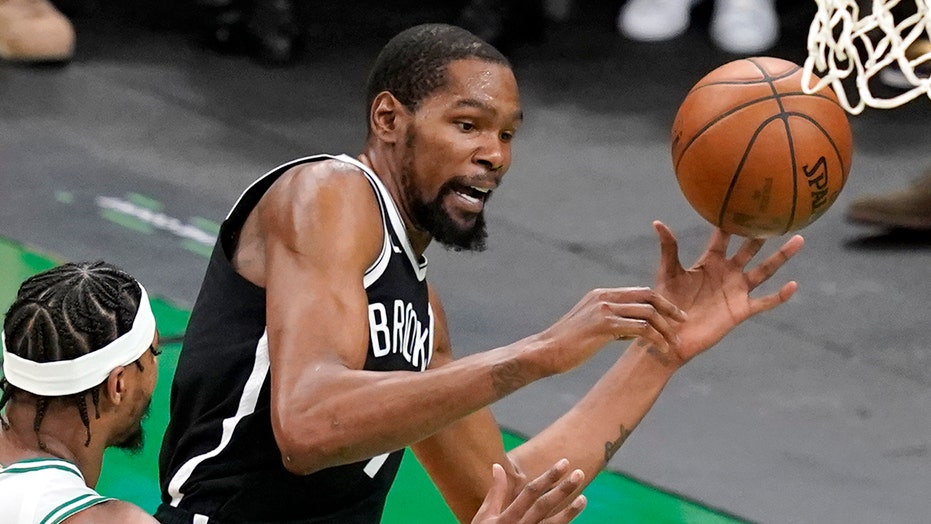 MIL (-4.5) at BKN (4.5)
Pick: Lean BKN
Total: 217 (Lean Under – 212)
Predicted Score: MIL 98 – BKN 100
Notes: The thinking out there is that the Brooklyn Nets, minus Harden and Kyrie, will get slaughtered by the Bucks. In fact, if that doesn't happen tonight, Giannis should pack his bags and demand a trade in the offseason. Still, Kevin Durant won't go out quietly and this should make for an interesting game.
The Nets were 24-8 at home this season and played most games without one or more of their star players. The loss of Kyrie was a huge blow and Big Baby Glen Davis even wondered if the ankle injury was karma for stomping on the Boston logo.
Sadly, I believe the ankle he injured was the other leg than the one that stomped on Lucky the Leprechaun's face. But still, good shit, Big Baby.
Running the numbers without Harden and Kyrie and I still have Brooklyn stealing a win. But I cannot bet this one. A lean on Brooklyn.
NHL
New York Islanders (181) at Tampa Bay Lightning (-203)
Pick: Bet $20 New York
Notes: The Islanders took game 1 from Tampa and now the Lightning knows how it feels to lose on their home ice as big favorites. They were the ones doing that in series against Florida and Carolina. But rest assured, the Lightning won't be bitches like those teams they beat were.
If you download and listen to every episode, you might have heard me, once or twice, be critical of the Lightning. I don't believe I ever said they were a bad team, just that they were not as good as everyone perceived them to be. After one game, I'm not ready to bury the Lightning per se, but Tampa should be wary of this matchup with the Islanders as they play to some of those advanced metric weaknesses I have been harping about all year.
New York had the higher expected goal % and created a lot more high danger shots. They played a disciplined game and prevented Tampa from taking advantage in the power play. And that's the key. 5 on 5, the Islanders win this series.
Tampa's only goal in game 1? In the final minute when they pulled their goalie and had a 6-4 advantage on the ice.
It will be tough for New York to go into Tampa and win two in a row. But with this plus line and how close these teams play each other, its hard not to take it. I made some money in game 1 so I can afford a shot here.
$20 bet on the Islanders.
MLB
PIT (150) at WSH (-164)
Pitchers: T. Anderson (ERA: 4.6 – Road ERA: 5.55 – Avg. ML: 138) vs. P. Corbin (ERA: 6.3 – Home ERA: 5.59 – Avg. ML: 106)
Pick: Bet $10 PIT
Notes: The Pirates have lost 8 in a row and are 10-23 on the road. Which is the perfect reason to bet them today. The Nationals are not that much better than the Pirates right now. And Corbin has been a shell of his former self – typically able to go about 5 innings and giving up 3-4 runs. The value is on Pittsburgh here to take this game of the series. $10 bet on the Pirates.
BOS (-100) at ATL (-108)
Pitchers: E. Rodriguez (ERA: 7.67 – Road ERA: 8.8 – Avg. ML: -110) vs. T. Davidson (ERA: 1.57 – Home ERA: 2.41 – Avg. ML: -108)
Pick: Bet $10 ATL
Notes: Boston is an odd team this season. At times, they look legit. And other times, they look like the hot garbage I predicted to be dead last this season. The better version of Boston showed up yesterday and I cashed on them. Now is my day to reverse course and fade them. Tucker Davidson has looked damn good through his starts this year and the Braves play better at home. I know Boston is a stellar road team this year, but I'm going to bet $10 on Atlanta.
TB (102) at CWS (-110)
Pitchers: S. McClanahan (ERA: 4.61 – Road ERA: 4.47 – Avg. ML: -111) vs. D. Keuchel (ERA: 3.92 – Home ERA: 4.36 – Avg. ML: -110)
Pick: Bet $10 CWS
Notes: I liked Tampa yesterday to take the first game in the series from Chicago and that sets me up perfectly to about face and bet the White Sox today. Keuchel is 5-1 this season and while he's not pitching lights out, he's doing everything he needs to in order to get those wins. To quote Major League, he's throwing every piece of junk he has at them. I like him to nab another win today. $10 bet on the White Sox.
MIA (102) at STL (-111)
Pitchers: T. Rogers (ERA: 2.03 – Road ERA: 2.1 – Avg. ML: 103) vs. K. Kim (ERA: 4.2 – Home ERA: 3.14 – Avg. ML: 103)
Pick: Bet $10 STL
Notes: It's hard to argue that Trevor Rogers is the better pitcher on the mound today – but the Marlins continue to be inept offensively and on the road. The Cardinals are far from the model of consistency – but they have pretty good numbers at home and Kim should be good to go after being pulled from his last start early due to some lower back pains. $10 bet on the Cardinals.
LAA (115) at OAK (-125)
Pitchers: A. Heaney (ERA: 4.57 – Road ERA: 3.75 – Avg. ML: -109) vs. F. Montas (ERA: 4.46 – Home ERA: 5.13 – Avg. ML: -107)
Pick: Bet $10 OAK
Notes: The A's took it to the Angels yesterday and they should do it once again today. I don't really like Oakland's pitching staff and Montas is a good reason for that. But their offense is starting to really come around and they should be able to get to Heaney today. $10 bet on the A's.
Leans
NYY (102) at TOR (-119)
Pitchers: J. Montgomery (ERA: 4.31 – Road ERA: 5.7 – Avg. ML: -136) vs. H. Ryu (ERA: 3.43 – Home ERA: 2.93 – Avg. ML: -121)
Pick: Lean TOR
CHC (130) at NYM (-141)
Pitchers: A. Mills (ERA: 4.5 – Road ERA: 4.5 – Avg. ML: 128) vs. T. Walker (ERA: 2.09 – Home ERA: 1.24 – Avg. ML: -111)
Pick: Lean CHC
Notes: Hard to hate the Mets at home and with Walker starting but the line movement seems to suggest Chicago could be the play.
BAL (155) at CLE (-170)
Pitchers: M. Harvey (ERA: 7.77 – Road ERA: 8.4 – Avg. ML: 143) vs. C. Quantrill (ERA: 12.56 – Home ERA: 2.81 – Avg. ML: -107)
Pick: Lean CLE
CIN (-105) at MIL (-103)
Pitchers: L. Castillo (ERA: 6.61 – Road ERA: 7.34 – Avg. ML: -109) vs. B. Anderson (ERA: 5.38 – Home ERA: 4.41 – Avg. ML: -102)
Pick: Lean MIL
DET (128) at KC (-139)
Pitchers: C. Mize (ERA: 3.5 – Road ERA: 2.84 – Avg. ML: 146) vs. M. Minor (ERA: 4.59 – Home ERA: 6.03 – Avg. ML: 108)
Pick: Lean KC
TEX (170) at HOU (-187)
Pitchers: K. Gibson (ERA: 2.15 – Road ERA: 3.43 – Avg. ML: 132) vs. L. McCullers Jr. (ERA: 2.99 – Home ERA: 3.19 – Avg. ML: -128)
Pick: Lean HOU
SD (-241) at COL (216)
Pitchers: Y. Darvish (ERA: 2.32 – Road ERA: 2.35 – Avg. ML: -152) vs. C. Gonzalez (ERA: 5.68 – Home ERA: 0.75 – Avg. ML: 142)
Pick: Lean SD
ARI () at SF ()
Pitchers: M. Peacock (ERA: 5.28 – Road ERA: 5.81 – Avg. ML: 150) vs. Z. Littell (n/a)
Pick: TBD
PHI (165) at LAD (-181)
Pitchers: Z. Eflin (ERA: 3.97 – Road ERA: 5.98 – Avg. ML: -102) vs. J. Urias (ERA: 3.6 – Home ERA: 4.71 – Avg. ML: -183)
Pick: Lean LAD
MIN (-110) at SEA (102)
Pitchers: J. Happ (ERA: 5.92 – Road ERA: 7.53 – Avg. ML: -108) vs. C. Flexen (ERA: 4.77 – Home ERA: 2.71 – Avg. ML: 131)
Pick: Lean MIN