Degen Show Part (6/16/21)
Your favorite Degens give you their Sports Bet Picks for 6/16/21. Listen to the Degen's NBA win totals episode, their MLB futures episode and Max's NHL Power rankings post.

Powered by RedCircle
---
Keep the Lights On Around Here!
Visit the Degen shop!
Promocode: ABSOLUTEDEGEN
---
The Degens! App
Grab the Degens App hangout, shoot the breeze and get even more content.
Android:
https://play.google.com/store/apps/details?id=io.gonative.android.xmmkqw&hl=en
iOS:
https://apps.apple.com/us/app/id1527907647
---
Max's Sports Bet Picks for 6/16/21
NBA
ATL (6) at PHI (-6)
Pick: Bet $10 PHI ML (-254)
Total: 223.5 (Lean Over – 227)
Predicted Score: ATL 111 – PHI 116
Notes: Atlanta won game 4 because Joel Embiid broke down in the second half of the game. Questions still remain about the overall health of Embiid and his balky knee but as of right now, he's not on the injury report. So as the series shifts back to Philly, there should be no excuses from him.
The Hawks stunned the Sixers in game 1 in Philadelphia but I can't imagine them doing it again. Embiid missed 21 games this season due to injury or rest. That's 30% of the fucking season. And a lot of those were Philly home games. The Sixers were still 29-7 at home.
Even without Embiid, they are tough to beat at home. And the thought of Atlanta doing it again does not seem likely. Philly will play their game, strong defense, make Trae shoot up some bricks, and win the game.
$10 moneyline bet on the Sixers.
LAC (2.5) at UTA (-2.5)
Pick: Lean LAC
Total: 222 (Lean Over – 225)
Predicted Score: LAC 112 – UTA 113
Notes: The Clippers managed to hold home court and now we head back to Utah for a pivotal game 5. Utah has been outplayed the past two games but coming home where they were 31-5 this season should be a nice boost.
Donovan Mitchell has done his part in this series – bit his supporting cast needs to be more dependable. Gobert is not an offensive giant but he's scoring below his season average. And Bogdanovich needs to play more consistent. He looked good the last game but his game 3 play was a big reason they got blown out. Mike Conley is listed as questionable for tonight and the Jazz certainly could use him.
I do still have the Jazz winning this one – but not covering. So a lean on LA.
NHL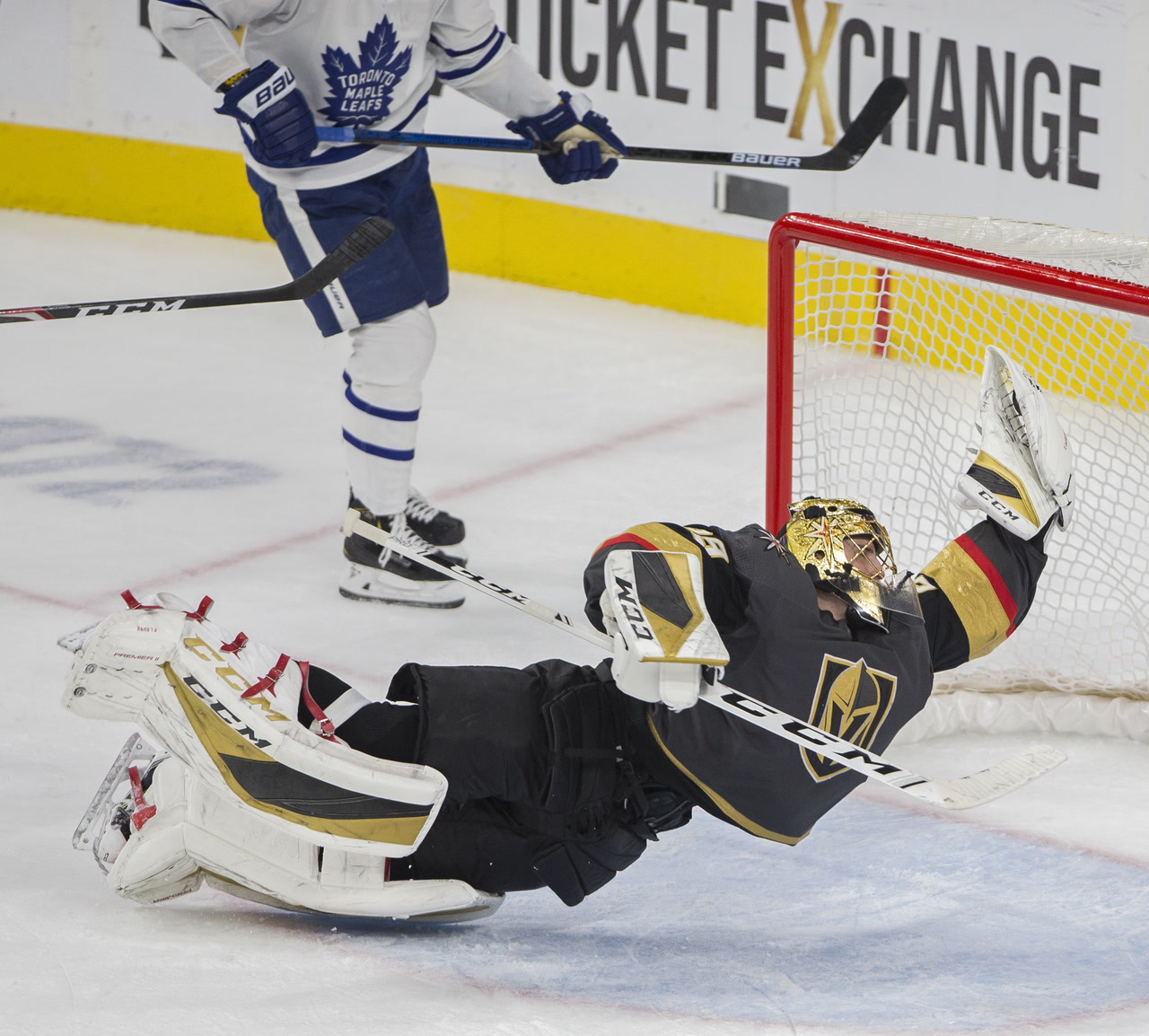 Montreal Canadiens (218) at Vegas Golden Knights (-249)
Pick: Lean Vegas
Notes: The biggest question about Montreal is if their first two rounds were a byproduct of playing some weaker teams. I'd argue no. Toronto is not a weak team – maybe just mentally – and Winnipeg has perhaps the best goalie in the league. But neither team is Vegas.
The Golden Knights have the best playoff goal differential of any remaining team and has done so not just with explosive offense, but stifling, and hard-hitting defense too. The Canadiens have gotten this far mostly on the play of Carey Price – but Marc Andre Fleury has been even better.
Montreal has a higher expected goals … and lost game 1 by a score of 4-1. I like rooting for the underdog or teams of destiny. But when it hurts my bank account, I bow out.
A lean on Vegas.
MLB
MIA (-113) at STL (105)
Pitchers: S. Alcantara (ERA: 3.31 – Road ERA: 4.36 – Avg. ML: 106) vs. J. Oviedo (ERA: 6.98 – Home ERA: 6.23 – Avg. ML: 117)
Pick: Bet $10 MIA
Notes: I hit on St. Louis yesterday but today I flipflop and jump on Miami. I know its hard to trust the Marlins with their anemic offense – but I could say the same about St. Louis too with their -11 run differential the past 10 days. Alcantara has not been lights out – especially on the road – but I like the Fish to get a win today. $10 bet on Miami.
NYY (-165) at TOR (151)
Pitchers: G. Cole (ERA: 2.33 – Road ERA: 2.37 – Avg. ML: -200) vs. R. Stripling (ERA: 6.16 – Home ERA: 6.86 – Avg. ML: 111)
Pick: Bet $10 TOR
Notes: Not going to lie, but the value is on Gerrit Cole here. His lines usually top -200 or worse so getting him at this price is a bargain. Still, I just don't like this Yankees team right now. They are incredibly unpredictable and just when you think Stanton is getting hot, he looks like absolute crap for a stretch. In general, that's the inconsistency that defines the Yankees.
And Cole is not off the hook here either. Over his last 5 games, 2 of them failed to go beyond 5 innings and gave up 5 runs. So while there is value on betting Cole, there's more value on betting Toronto.
$10 bet on the Blue Jays.
BOS (140) at ATL (-152)
Pitchers: G. Richards (ERA: 4.19 – Road ERA: 2.92 – Avg. ML: -103) vs. I. Anderson (ERA: 3.3 – Home ERA: 3.8 – Avg. ML: -122)
Pick: Bet $10 ATL
Notes: I lost on Atlanta today and maybe I'm chasing waterfalls, but I am back on them today. The Braves have lost 4 of 5 and Arch can't be right that they are that bad, right? One issue for them is their hitting. This is a team that has power but when that's not working, they seem hopeless. Richards is a pitcher the Braves should be able to get contact on. Not only is his WHIP pretty high but his Expected Weighted On-base Average is way above the MLB average with is Exit Velocity at a level that should the Braves get contact, it could play to their home run strength.
It's chalky, I know, but a $10 bet on the Braves.
MIN (-120) at SEA (111)
Pitchers: B. Ober (ERA: 6 – Road ERA: n/a – Avg. ML: 115) vs. J. Sheffield (ERA: 5.01 – Home ERA: 3.64 – Avg. ML: 131)
Pick: Bet $10 MIN
Notes: Seattle has handled the Twins through two games and yesterday's game was a laugher. But Seattle's offense is not reliable and a day after putting up 10 runs, they could be no-hit today. Maybe not with Bailey Ober on the mound for the Twins, but possibly he can have a decent start against this Seattle lineup. Justus Sheffield is hittable so I'm hoping the Twins' offense remembers to, you know, score runs today.
$10 bet on Minnesota.
ARI (154) at SF (-168)
Pitchers: M. Kelly (ERA: 5.25 – Road ERA: 6.2 – Avg. ML: 141) vs. A. DeSclafani (ERA: 3.14 – Home ERA: 4.77 – Avg. ML: 109)
Pick: Bet $10 SF
Notes: I had no line on the Giants yesterday and I said bet them. I have a line today and I say bet them. DeSclafani is on the mound and he's having a pretty good season. His home ERA is a bit concerning but Arizona is a team he should do well against. Losers of 12 in a row, the Diamondbacks look like a mess right now. And Merill Kelly won't be their savior.
$10 bet on San Francisco.
Leans
CIN (131) at MIL (-142)
Pitchers: T. Mahle (ERA: 3.47 – Road ERA: 1.46 – Avg. ML: -121) vs. F. Peralta (ERA: 2.34 – Home ERA: 1.46 – Avg. ML: -124)
Pick: Lean MIL
TB (113) at CWS (-128)
Pitchers: R. Yarbrough (ERA: 4.56 – Road ERA: 4.04 – Avg. ML: -104) vs. L. Giolito (ERA: 3.87 – Home ERA: 3.25 – Avg. ML: -148)
Pick: Lean CWS
DET (130) at KC (-142)
Pitchers: T. Skubal (ERA: 4.49 – Road ERA: 6 – Avg. ML: 159) vs. B. Singer (ERA: 5.06 – Home ERA: 4.53 – Avg. ML: 101)
Pick: Lean KC
SD (-183) at COL (167)
Pitchers: B. Snell (ERA: 5.15 – Road ERA: 9.87 – Avg. ML: -127) vs. K. Freeland (ERA: 9 – Home ERA: 9 – Avg. ML: 150)
Pick: Lean COL
LAA (114) at OAK (-123)
Pitchers: G. Canning (ERA: 5.31 – Road ERA: 5.41 – Avg. ML: -102) vs. C. Irvin (ERA: 3.79 – Home ERA: 4.37 – Avg. ML: -100)
Pick: Lean LAA
PIT (135) at WSH (-165)
Pitchers: C. De Jong (ERA: 4.8 – Road ERA: 3.6 – Avg. ML: 178) vs. P. Espino (ERA: 4.39 – Home ERA: 4.39 – Avg. ML: -186)
Pick: Lean PIT
CHC (240) at NYM (-300)
Pitchers: R. Stock vs. J. deGrom (ERA: 0.56 – Home ERA: 0.92 – Avg. ML: -179)
Pick: Lean NYM
BAL (142) at CLE (-155)
Pitchers: K. Akin (ERA: 2.73 – Road ERA: 4.39 – Avg. ML: 142) vs. A. Civale (ERA: 3.25 – Home ERA: 2.67 – Avg. ML: -109)
Pick: Lean CLE
TEX (200) at HOU (-221)
Pitchers: J. Lyles (ERA: 5.49 – Road ERA: 4.58 – Avg. ML: 157) vs. Z. Greinke (ERA: 3.7 – Home ERA: 5.37 – Avg. ML: -122)
Pick: Lean TEX
PHI (133) at LAD (-145)
Pitchers: Z. Wheeler (ERA: 2.33 – Road ERA: 3.45 – Avg. ML: -112) vs. C. Kershaw (ERA: 3.43 – Home ERA: 3.07 – Avg. ML: -168)
Pick: Lean PHI