Degen Show Part (6/17/21)
Your favorite Degens give you their Sports Bet Picks for 6/17/21. Listen to the Degen's NBA win totals episode, their MLB futures episode and Max's NHL Power rankings post.
Powered by RedCircle
---
Keep the Lights On Around Here!
Visit the Degen shop!
Promocode: ABSOLUTEDEGEN
---
The Degens! App
Grab the Degens App hangout, shoot the breeze and get even more content.
Android:
https://play.google.com/store/apps/details?id=io.gonative.android.xmmkqw&hl=en
iOS:
https://apps.apple.com/us/app/id1527907647
---
Max's Sports Bet Picks for 6/17/21
NBA
BKN (5.5) at MIL (-5.5)
Pick: Lean BKN
Total: 220.5 (Bet $10 Under – 197)
Predicted Score: BKN 98 – MIL 99
Notes: When asked about the Bucks' chances to win the title, Kareem Abdul-Jabbar said "No chance." Which is fucking crazy when you think about what's going on in the league right now.
Kawhi is out with an ACL injury so the Clippers are done, right? Well, they won because Mitchell is still a bit banged up and Conley is too. Chris Paul is in COVID protocols so the Suns might struggle in the Western Conference Finals. The Sixers have a star who is injured and they are down 3-2 to the Hawks.
I'm loathe to agree with LeBron James. Especially since his "I told you so" attitude is so annoying. But he's probably right.
And now Milwaukee is playing a team with an injured Kyrie and a slowed down Harden and they can't seem to capitalize on it. This should be the Bucks chance at a title. I just don't trust them either. So I am not betting them. In fact, not betting a side here. But I am jumping on the total. If Milwaukee wins, it should be a low scoring game.
$10 bet on the under. Because betting Brooklyn totals went so well for me this year.
NHL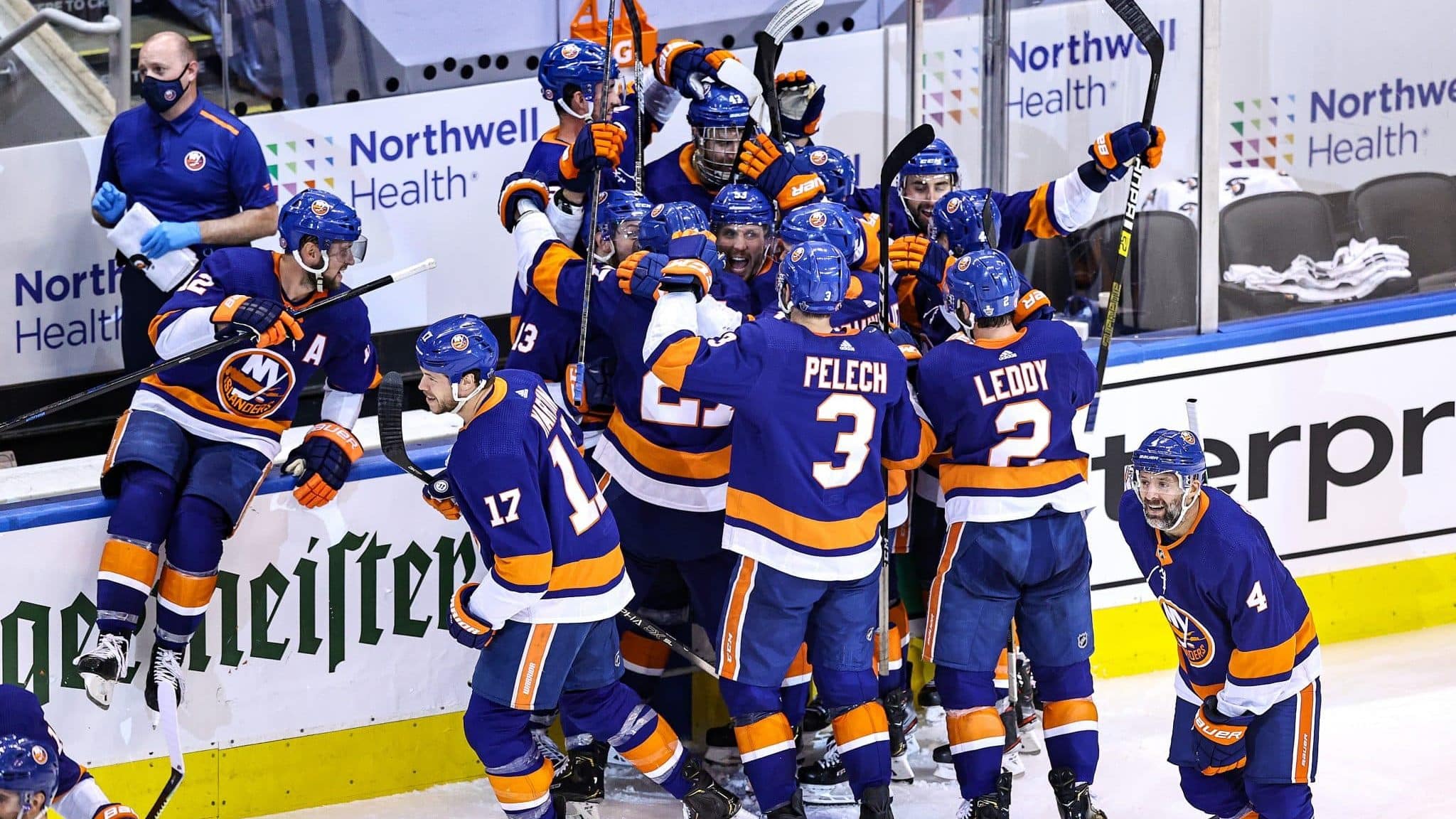 Tampa Bay Lightning (-134) at New York Islanders (121)
Pick: Bet $20 New York
Notes: The Lightning finally showed up with their 5on5 in game 2 and they looked damn good. They had been relying a lot on power play goals but game 2 showed that they can actually score on the Islanders when even matched.
Still, I think the Islanders defense – at home with that crowd – will be relentless today. As for offense? Funny enough is that New York have put up 3.36 goals per game in the playoffs. The best of the remaining teams.
The Islanders will be aggressive – which could lead to some penalties, but the home ice advantage should allow for a bit more of a looser penalty calling for them. No way the officials want to deal with the raining down of boos from that crowd.
Broken record time. The Islanders can keep it close with Tampa. And at a plus line, at home, I have to do it. $20 bet on the Islanders.
MLB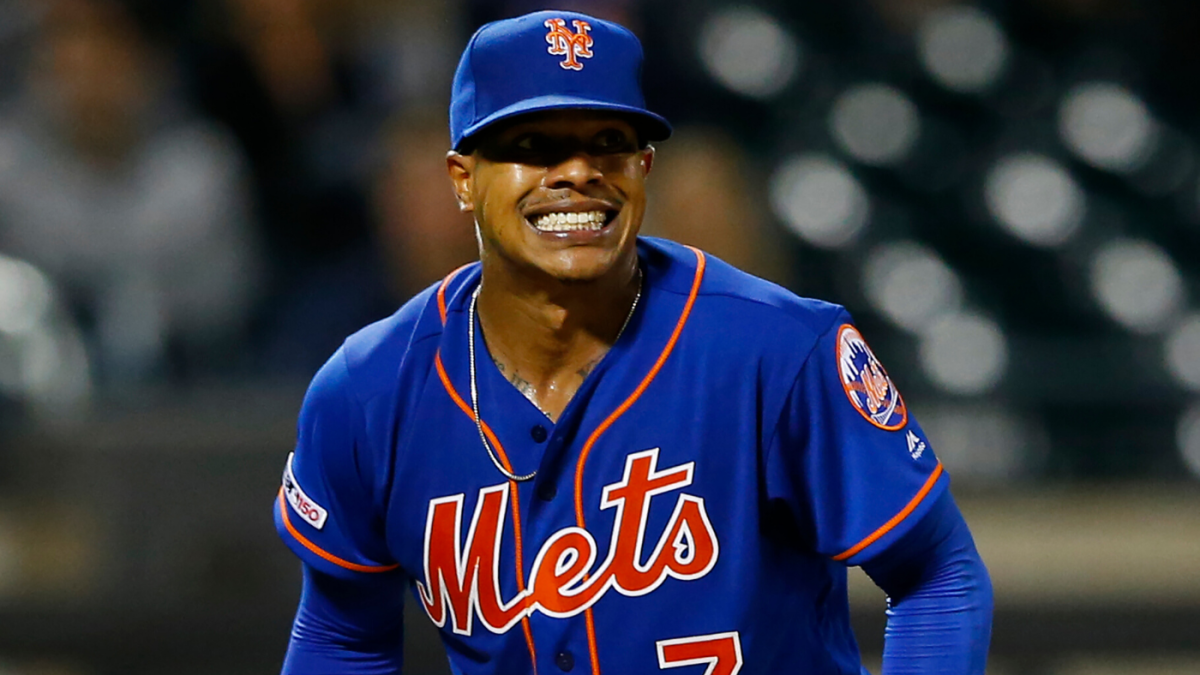 CHC (122) at NYM (-132)
Pitchers: K. Hendricks (ERA: 4.53 – Road ERA: 4.43 – Avg. ML: -117) vs. M. Stroman (ERA: 2.36 – Home ERA: 1.91 – Avg. ML: -114)
Pick: Bet $10 NYM
Notes: Let's rip the band-aid off. After 3 dominant innings yesterday, deGrom was pulled with some shoulder soreness. So he's dealt with back injuries, lat injuries, elbow pain and shoulder pain. Or as I call it, my daily life. But the Mets have a chance for a big sweep of Chicago today with Stroman on the mound. He's got a ridiculous home ERA and the Mets bats seem to be somewhat alive right now. So a $10 bet on the NY Mets Squadron.
CWS (120) at HOU (-130)
Pitchers: D. Cease (ERA: 3.51 – Road ERA: 6.09 – Avg. ML: -110) vs. J. Urquidy (ERA: 3.86 – Home ERA: 2.87 – Avg. ML: -125)
Pick: Bet $10 HOU
Notes: Tough to bet against a team like the White Sox but I really like Houston at home today. Cease gets lit up on the road and the trashcan banging Astros should be ready to pounce. Urquidy should give them a solid start and Houston should extend their winning streak to 4 in a row. $10 bet on the Astros.
MIL (-159) at COL (146)
Pitchers: B. Woodruff (ERA: 1.54 – Road ERA: 0.69 – Avg. ML: -113) vs. G. Marquez (ERA: 4.41 – Home ERA: 4.02 – Avg. ML: 113)
Pick: Bet $10 COL
Notes: The Rockies just swept the Padres and now they welcome Brandon Woodruff and the Brewers into town. Woodruff has a deGrom-like road ERA 0.69 (nice) but the Rockies are really good at home this season. The Brewers just got swept by the Reds and they should get some wins in this series. I just can't resist this plus line. $10 bet on the Rockies.
TB (-166) at SEA (152)
Pitchers: R. Hill (ERA: 3.44 – Road ERA: 2.89 – Avg. ML: -112) vs. J. Dunn (ERA: 4.11 – Home ERA: 3.2 – Avg. ML: 136)
Pick: Bet $10 TB
Notes: Tampa lost a close one yesterday but should be ready to break their 2-game losing streak. Rich Hill has been solid on the road for them and in general, the Rays are one of the best road teams – posting a 24-12 record this year. I think they get it done today. $10 bet on Tampa.
Leans
BAL (125) at CLE (-150)
Pitchers: J. Lopez (ERA: 5.82 – Road ERA: 5.35 – Avg. ML: 150) vs. E. Morgan (n/a)
Pick: Lean BAL
ARI (173) at SF (-190)
Pitchers: Z. Gallen (ERA: 3.09 – Road ERA: 1.98 – Avg. ML: 101) vs. K. Gausman (ERA: 1.44 – Home ERA: 2.33 – Avg. ML: -106)
Pick: Lean SF
NYY (-127) at TOR (106)
Pitchers: M. King (ERA: 6.92 – Road ERA: 6.79 – Avg. ML: -127) vs. T. Zeuch (ERA: 0 – Home ERA: n/a – Avg. ML: 165)
Pick: Lean TOR
STL (167) at ATL (-183)
Pitchers: J. Gant (ERA: 3.41 – Road ERA: 2.31 – Avg. ML: 117) vs. C. Morton (ERA: 4.46 – Home ERA: 4.8 – Avg. ML: -127)
Pick: Lean ATL
CIN (160) at SD (-175)
Pitchers: W. Miley (ERA: 2.94 – Road ERA: 3.21 – Avg. ML: 102) vs. J. Musgrove (ERA: 2.85 – Home ERA: 2.83 – Avg. ML: -140)
Pick: Lean SD
DET (198) at LAA (-219)
Pitchers: M. Manning (n/a) vs. S. Ohtani (ERA: 2.91 – Home ERA: 1.92 – Avg. ML: -115)
Pick: Lean LAA