Degen Show Part (6/19/21)
Your favorite Degens give you their Sports Bet Picks for 6/19/21. Listen to the Degen's NBA win totals episode, their MLB futures episode and Max's NHL Power rankings post.
Powered by RedCircle
---
Keep the Lights On Around Here!
Visit the Degen shop!
Promocode: ABSOLUTEDEGEN
---
The Degens! App
Grab the Degens App hangout, shoot the breeze and get even more content.
Android:
https://play.google.com/store/apps/details?id=io.gonative.android.xmmkqw&hl=en
iOS:
https://apps.apple.com/us/app/id1527907647
---
Max's Sports Bet Picks for 6/19/21
NBA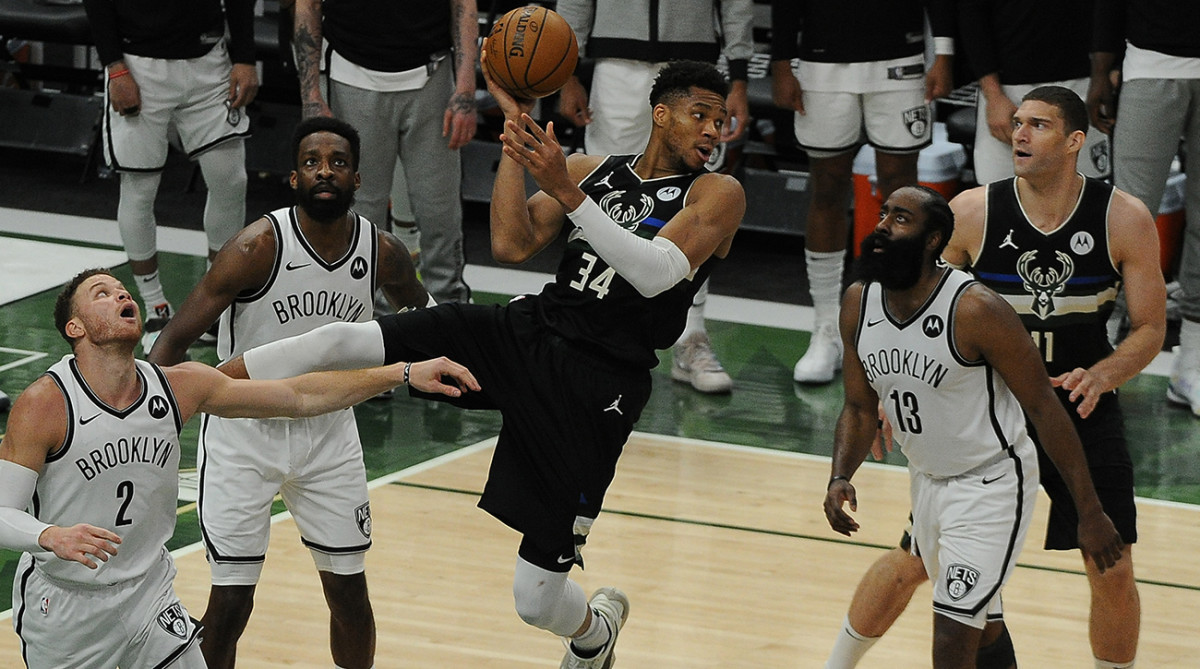 MIL (1) at BKN (-1)
Pick: Lean BKN
Total: 215 (Bet $10 Under – 211)
Predicted Score: MIL 100 – BKN 111
Notes: We find out tonight if we will get our 8th head coaching vacancy or not. The Bucks have failed to seize on a great opportunity to eliminate a wounded foe as their passive mindset has allowed this series to go 7 games. Milwaukee won game 6, but the issue for them is that James Harden started looking more comfortable on the court as opposed to game 5.
If Harden is healthy – and does not revert into Houston Missiles Playoff Harden – then the Nets, at home, should win this won. The Bucks lack of 3-point defense – which just astounds me in today's NBA – has been feasted on this series. Add to that their shitty play on the road and this game 7 is gearing up to be over before it starts.
I do think the Nets close this one today but still, don't feel right about betting them. What I will do is bet the total here. I hit the total the last time so maybe my Nets curse is done. $10 bet on the under.
NHL
Tampa Bay Lightning (-129) at New York Islanders (117)
Pick: Lean Tampa
Notes: For those longtime listeners or anyone who has downloaded and listened to every single episode, you'll remember when I first started talking about hocky on this show with Max's Salty picks And it was during the playoffs a few years back that I was high up on the Islanders and they got swept by the Hurricanes.
It was at that moment one of the show's catchphrases was born. "They can't lose them all, right?" Well they did then and they could lose the rest in this series too.
To be fair, the Islanders have matched up well with the Lightning. And New York has been down 2-1 in their previous series too. But this goddamn Lightning team is winning pretty much to spite me. That, and they are a versatile team that can adjust to any style or flow of a game.
Which could be why their metrics have been a bit misleading. They won despite not having the best shots possibly because the flow of the game dictated that. For example, if I asked you which team remaining in the playoffs has the best defensive metrics you'd gravitate towards the Islanders. Well, they've been the offensive team while Tampa has been the better defense.
I would love to say I have the Islanders winning this game but I don't. Still, it's hard to fade a team like them who have played the Lightning so damn close and are a plus line at home. So only a lean on Tampa.
MLB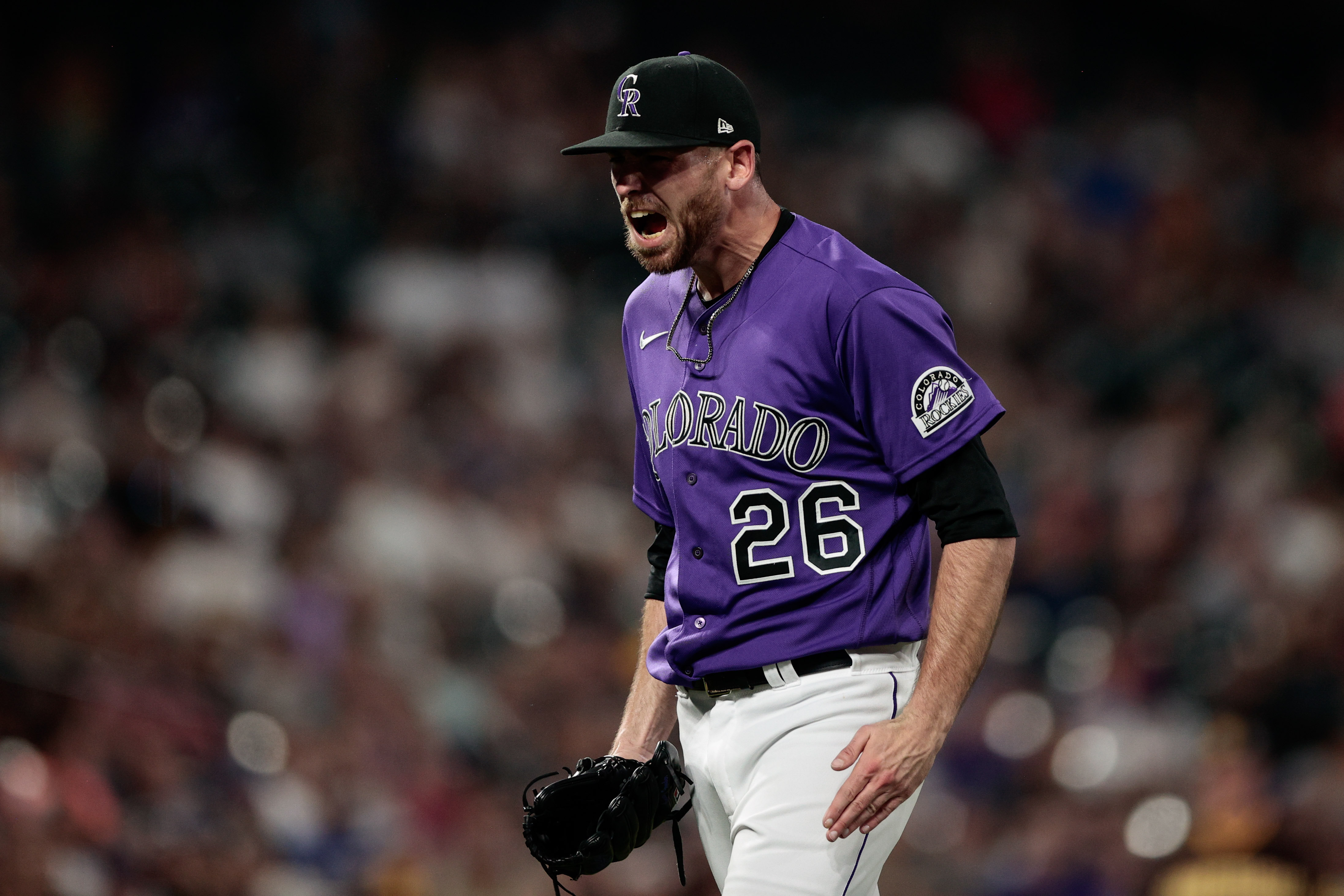 PHI (107) at SF (-116)
Pitchers: A. Nola (ERA: 3.75 – Road ERA: 5.05 – Avg. ML: -136) vs. A. Wood (ERA: 3.84 – Home ERA: 4.01 – Avg. ML: -113)
Pick: Bet $10 SF
Notes: The Giants took game 1 yesterday and no reason to believe they don't do it again. This is a favorable line because Nola is pitching for Philly but his road ERA has not been great and the Phillies road play in general has been dreadful. The Giants should notch another home win today. $10 bet on the Giants.
CWS (112) at HOU (-121)
Pitchers: L. Lynn (ERA: 1.64 – Road ERA: 1.18 – Avg. ML: -138) vs. F. Valdez (ERA: 1.43 – Home ERA: 1.64 – Avg. ML: -127)
Pick: Bet $10 HOU
Notes: Well, I was on the wrong side yesterday and it'll probably happen again today. The White Sox have their ace on the mound but it's the Houston ace that I like today. Valdez has been sensational and the Astros are 24-13 at home this year. $10 bet on the Astros.
MIL (100) at COL (-109)
Pitchers: A. Houser (ERA: 3.89 – Road ERA: 3.86 – Avg. ML: -104) vs. A. Gomber (ERA: 3.58 – Home ERA: 0.96 – Avg. ML: 149)
Pick: Bet $10 COL
Notes: Jesus, are the Rockies going to sweep the goddamn Brewers? I think yesterday was Milwaukee's game to win. Now the Rockies have Gomber on the mound with his 0.96 home ERA and the Brewers' offense struggling lately. They have gotten a little boost at Coors field, but still, the Rockies at home are the play. $10 bet on Colorado.
Leans
NYM (-100) at WSH (-118)
Pitchers: D. Peterson (ERA: 5.83 – Road ERA: 8.4 – Avg. ML: 100) vs. J. Ross (ERA: 3.93 – Home ERA: 4.12 – Avg. ML: 123)
Pick: Lean NYM
OAK (115) at NYY (-125)
Pitchers: C. Bassitt (ERA: 3.47 – Road ERA: 4.03 – Avg. ML: -120) vs. D. German (ERA: 3.96 – Home ERA: 4.27 – Avg. ML: -126)
Pick: Lean OAK
MIA (103) at CHC (-111)
Pitchers: P. Lopez (ERA: 3.55 – Road ERA: 5.21 – Avg. ML: -101) vs. J. Arrieta (ERA: 5.2 – Home ERA: 3.21 – Avg. ML: 105)
Pick: Lean CHC
MIN (111) at TEX (-133)
Pitchers: R. Dobnak (ERA: 9.94 – Road ERA: 5.19 – Avg. ML: -104) vs. K. Allard (ERA: 2.57 – Home ERA: 3.6 – Avg. ML: 160)
Pick: Lean MIN
TOR (-172) at BAL (157)
Pitchers: A. Manoah (ERA: 2.69 – Road ERA: 1.06 – Avg. ML: -103) vs. D. Kremer (ERA: 6.79 – Home ERA: 8.51 – Avg. ML: 148)
Pick: Lean TOR
CLE (-129) at PIT (119)
Pitchers: C. Quantrill (ERA: 7.59 – Road ERA: 40.91 – Avg. ML: -121) vs. W. Crowe (ERA: 6.67 – Home ERA: 7.3 – Avg. ML: 148)
Pick: Lean PIT
BOS (-136) at KC (126)
Pitchers: M. Perez (ERA: 4.72 – Road ERA: 2.22 – Avg. ML: 101) vs. B. Keller (ERA: 6.34 – Home ERA: 8.18 – Avg. ML: 122)
Pick: Lean KC
NYM () at WSH ()
Pitchers: Undecided (n/a) vs. J. Lester (ERA: 4.79 – Home ERA: 4.85 – Avg. ML: 120)
Pick: TBD
CIN (160) at SD (-175)
Pitchers: V. Gutierrez (ERA: 2.74 – Road ERA: 2.81 – Avg. ML: 118) vs. D. Lamet (ERA: 4.05 – Home ERA: 5.14 – Avg. ML: -151)
Pick: Lean CIN
STL (116) at ATL (-126)
Pitchers: A. Wainwright (ERA: 4.01 – Road ERA: 8.41 – Avg. ML: -106) vs. D. Smyly (ERA: 5.7 – Home ERA: 7.54 – Avg. ML: -115)
Pick: Lean ATL
DET (179) at LAA (-197)
Pitchers: W. Peralta (n/a) vs. P. Sandoval (ERA: 3.12 – Home ERA: 4.2 – Avg. ML: -105)
Pick: Lean LAA
LAD (-201) at ARI (183)
Pitchers: W. Buehler (ERA: 2.38 – Road ERA: 1.97 – Avg. ML: -191) vs. M. Peacock (ERA: 5.28 – Home ERA: 4.74 – Avg. ML: 150)
Pick: Lean ARI
TB (-134) at SEA (124)
Pitchers: J. Fleming (ERA: 3.26 – Road ERA: 4.21 – Avg. ML: -104) vs. L. Gilbert (ERA: 4.27 – Home ERA: 6.64 – Avg. ML: 133)
Pick: Lean TB