Degen Show Part (6/21/21)
Your favorite Degens give you their Sports Bet Picks for 6/21/21. Listen to the Degen's NBA win totals episode, their MLB futures episode and Max's NHL Power rankings post.
Powered by RedCircle
Keep the Lights On Around Here!
Visit the Degen shop!
Promocode: ABSOLUTEDEGEN
---
The Degens! App
Grab the Degens App hangout, shoot the breeze and get even more content.
Android:
https://play.google.com/store/apps/details?id=io.gonative.android.xmmkqw&hl=en
iOS:
https://apps.apple.com/us/app/id1527907647
---
Max's Sports Bet Picks for 6/21/21
NBA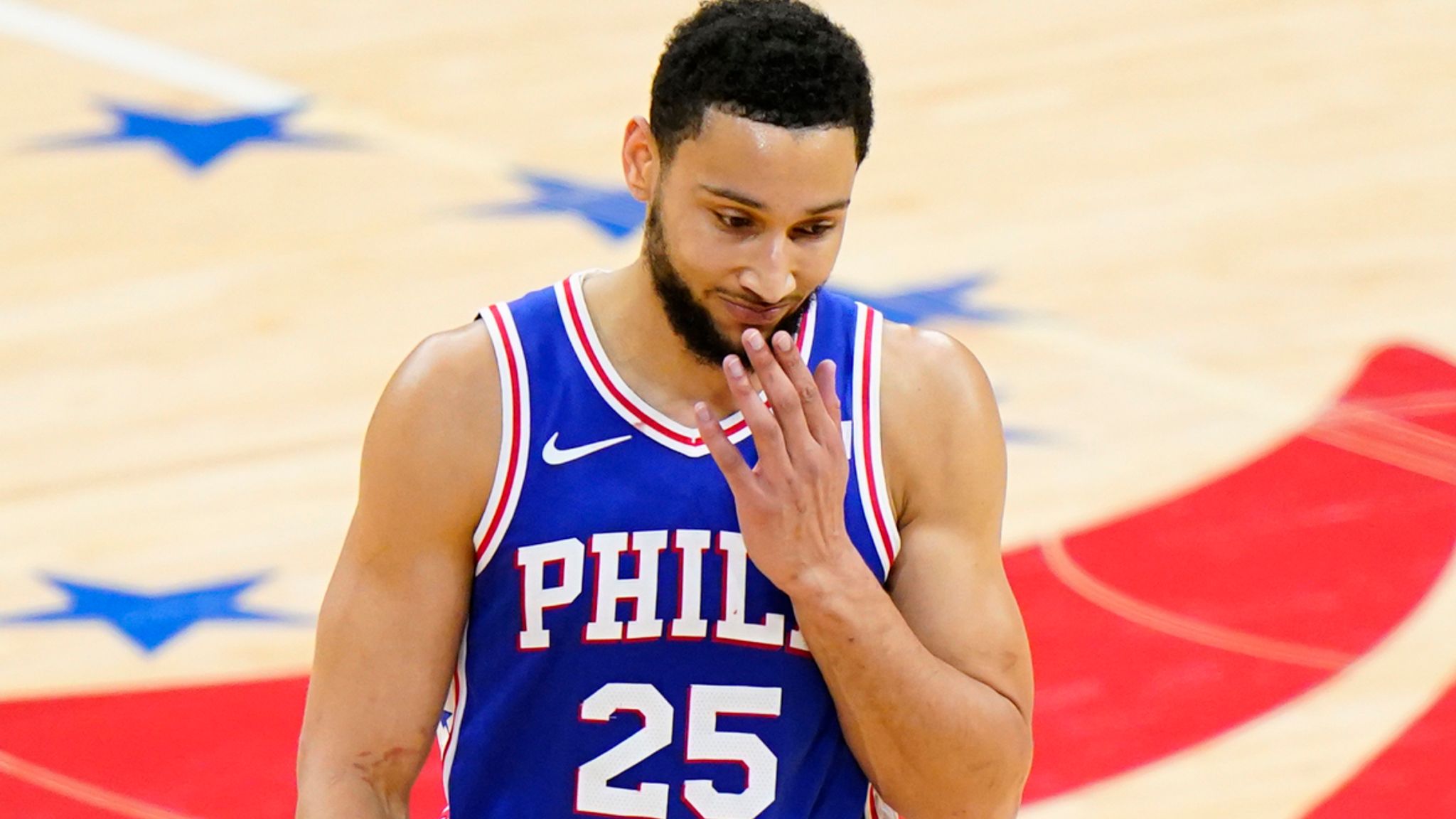 No NBA games today. Just going to leave this picture here for fun.
NHL
New York Islanders (167) at Tampa Bay Lightning (-187)
Pick: Bet $20 New York
Notes: For a series that has been so close, I'm still shocked to see the Islanders getting plus lines like this. My calculations have New York +115 or so – meaning there is tons of value on the Islanders here. New York has been able to beat the Lightning in Tampa and offensively, have outplayed the Lightning in this series.
Yet, they needed some luck on their side in game 4. As the game clock ticked down, Islanders goalie Semyon Varlamov was out of position and Tampa's Ryan McDonagh took an open shot on goal that would have tied it. But New York defenseman Ryan Pulock got in the way and saved the game.
That's how close these games are.
One thing to look at is through 4 games, the team that scores first has won the game. And through these playoffs, both teams tend not to lose when they score first.
$20 bet on the Islanders. Or, you know, a live bet on Tampa if they score first.
MLB

HOU (-167) at BAL (153)
Pitchers: J. Odorizzi (ERA: 7.06 – Road ERA: 6.92 – Avg. ML: -105) vs. K. Akin (ERA: 5.87 – Home ERA: 0 – Avg. ML: 135)
Pick: Bet $10 HOU
Notes: Jake Odorizzi has not had a very good season but the Houston Astros continue to play great baseball – winning their 7th in a row yesterday. It will come to an end. I just don't think it will be today. The Orioles' offense is capable of generating some runs and should get to Odorizzi today but the Baltimore pitching will taketh away whatever that offense giveth. $10 bet on the Astros.
CLE (126) at CHC (-137)
Pitchers: A. Civale (ERA: 3.56 – Road ERA: 3.77 – Avg. ML: -111) vs. A. Alzolay (ERA: 4.14 – Home ERA: 3.67 – Avg. ML: 109)
Pick: Bet $10 CHC
Notes: The Cubs managed to salvage the series with the Marlins by avoiding the sweep yesterday. It was rare for the Cubs to lose back-to-back games at home. Chicago is 25-12 at Wrigley this season with a much better batting average at home and 57% of their season run production at home. Their home ERA is also substantially lower – dropping from 4.35 on the road to 3.28 at home.
It's my way of saying, what the fuck happened with the Marlins this weekend? Also my way of saying that I think they beat Cleveland today. I am a little worried with the line movement here but hopefully it's not a trap.
$10 bet on the Cubs.
Leans
ATL () at NYM ()
Pitchers: I. Anderson (ERA: 3.63 – Road ERA: 2.8 – Avg. ML: -123) vs. J. deGrom (ERA: 0.54 – Home ERA: 0.86 – Avg. ML: -181)
Pick: TBD
OAK (-126) at TEX (116)
Pitchers: F. Montas (ERA: 4.29 – Road ERA: 3.13 – Avg. ML: -108) vs. K. Gibson (ERA: 2.1 – Home ERA: 0.97 – Avg. ML: 134)
Pick: Lean OAK
ATL () at NYM ()
Pitchers: K. Muller (n/a) vs. J. Eikhoff (n/a)
Pick: TBD
CIN (-111) at MIN (102)
Pitchers: T. Mahle (ERA: 3.31 – Road ERA: 1.46 – Avg. ML: -118) vs. J. Happ (ERA: 6.29 – Home ERA: 4.56 – Avg. ML: -109)
Pick: Lean CIN
MIL (-120) at ARI (111)
Pitchers: B. Anderson (ERA: 4.85 – Road ERA: 5.95 – Avg. ML: 100) vs. M. Kelly (ERA: 5.51 – Home ERA: 4.17 – Avg. ML: 140)
Pick: Lean MIL
LAD (116) at SD (-125)
Pitchers: J. Urias (ERA: 3.6 – Road ERA: 2.72 – Avg. ML: -181) vs. Y. Darvish (ERA: 2.62 – Home ERA: 2.31 – Avg. ML: -160)
Pick: Lean SD