Degen Show Part (6/22/21)
Your favorite Degens give you their Sports Bet Picks for 6/22/21. Listen to the Degen's NBA win totals episode, their MLB futures episode and Max's NHL Power rankings post.
Powered by RedCircle
---
Keep the Lights On Around Here!
Visit the Degen shop!
Promocode: ABSOLUTEDEGEN
---
The Degens! App
Grab the Degens App hangout, shoot the breeze and get even more content.
Android:
https://play.google.com/store/apps/details?id=io.gonative.android.xmmkqw&hl=en
iOS:
https://apps.apple.com/us/app/id1527907647
---
Max's Sports Bet Picks for 6/22/21
NBA
LAC (5) at PHX (-5)
Pick: Bet $10 PHX ML (-198)
Total: 224 (Lean Over – though money is hammering under right now – 229)
Predicted Score: LAC 111 – PHX 118
Notes: The Suns look to hold homecourt tonight and will once again be without their floor general Chris Paul. In game 1, Devin Booker took up the leader role and did a great job with his 40 point triple double. The Clippers will also be once again without their best player as Kawhi Leonard remains out with an ACL or knee injury.
The status of Kawhi is veiled in mystery as there has been really no news on it. Apparently, he's been staying engaged with the team and trying to help "coach" the team from a distance. Ty Lue must be thrilled about that.
The Suns managed a 6-point win in game 1 and that took a crazy performance by Booker. So the questions heading into this game are can he do it again? If not, who steps up to help them win? And can Paul George repeat his game 1 performance? I'd venture to say that Booker has quite a few more spectacular games left in him and if there is playoff regression to be had, I'd wager it'd be PG13.
$10 moneyline bet on the Suns.
NHL
Montreal Canadiens (210) at Vegas Golden Knights (-239)
Pick: Lean Montreal
Notes: After Tampa beat up on the Islanders 8-0 yesterday, you have to wonder if the Golden Knights have their big offensive game upcoming. Heading back to a sold out Vegas crowd, the Knights will look to maintain home ice advantage after getting a road win in Montreal on Sunday.
The Golden Knights did it with Robin Lehner in net – rebounding from his previous playoff embarrassment by the Avalanche. His stellar play gave Fleury a rest but now muddies the waters about the goaltending situation for Vegas. Fleury is 36 and logged more minutes in the playoffs than any other goalie. So a rest was definitely needed. However, it could have brought back some friction that we saw from Fleury last season – so that's something to keep an eye out for.
The Canadiens have played the Knights very well. It took OT for Vegas to nab the win in game 4. So yeah, definitely value for Montreal to win this one. I just don't think they do.
Lean on the Canadiens as a value play.
MLB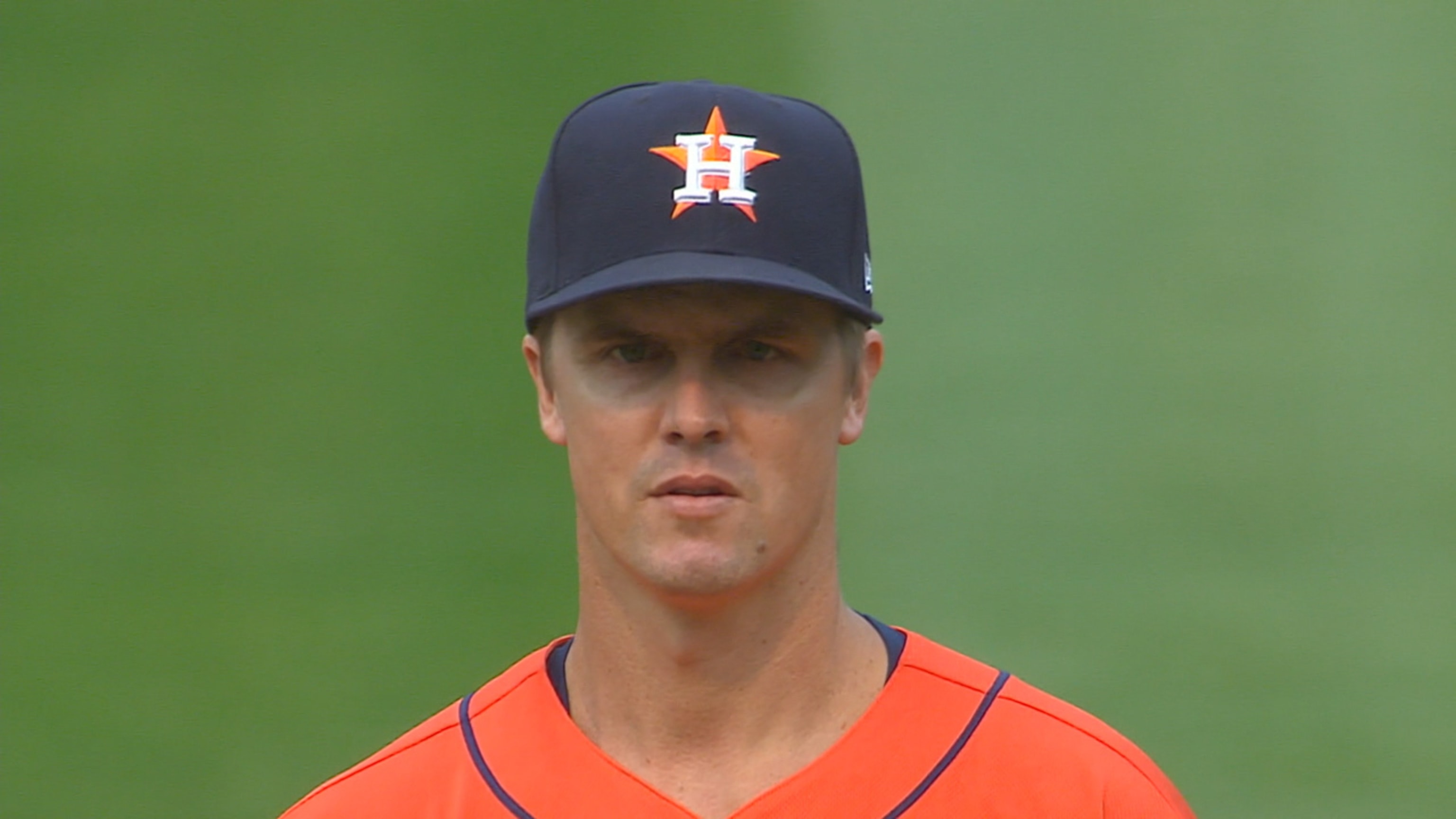 CIN (112) at MIN (-121)
Pitchers: W. Miley (ERA: 2.9 – Road ERA: 3.09 – Avg. ML: 106) vs. B. Ober (ERA: 4.15 – Home ERA: 6 – Avg. ML: -101)
Pick: Bet $10 MIN
Notes: After yesterday's loss to the Twins, the Reds are now losers of 5 in a row and are under .500 on the road. To make matters worse for them, the Twins are starting to string together some wins. Cincinnati has the pitching advantage today with Miley on the mound against Bailey Ober – but I do worry that the stretch of offensive firepower we saw from them recently is starting to fade.
$10 bet on the Twins.
HOU (-191) at BAL (174)
Pitchers: Z. Greinke (ERA: 3.78 – Road ERA: 2.2 – Avg. ML: -124) vs. J. Lopez (ERA: 6.15 – Home ERA: 6.26 – Avg. ML: 147)
Pick: Bet $10 HOU
Notes: Well, I missed last time I bet Greinke on the road but I'm not going to let that stop me. The dude has been lights out on the road this season and Houston is playing some damn good ball right now. The Orioles? Not so much. The Astros' winning streak is up to 8 and they have a chance to get a few more against Baltimore.
It's a chalky one – but a $10 bet on the Astros.
CWS (-174) at PIT (159)
Pitchers: L. Giolito (ERA: 3.91 – Road ERA: 4.77 – Avg. ML: -146) vs. J. Lopez (ERA: 6.15 – Home ERA: 6.26 – Avg. ML: 147)
Pick: Bet $10 CWS
Notes: Another chalky one but I like the White Sox to break their losing streak today. Chicago has not been stellar on the road but heading into Pittsburgh gives them some chances at road wins. The Pirates nabbed a pair of wins over Cleveland in their last series but I don't see them being able to do the same against an offense that can put up so many runs like Chicago.
$10 bet on the White Sox.
SF (113) at LAA (-122)
Pitchers: A. DeSclafani (ERA: 3.06 – Road ERA: 2.14 – Avg. ML: 106) vs. A. Heaney (ERA: 4.64 – Home ERA: 5.33 – Avg. ML: -108)
Pick: Bet $10 SF
Notes: Not sure what the books are doing here but seems like the line is adjusting some. How is San Francisco a plus line against a mediocre team like the Angels and without their sideshow freak on the mound? DeSclafani has been solid on the road this season and the Giants should get another road win.
$10 bet on the Giants.
Leans
WSH () at PHI ()
Pitchers: M. Scherzer (ERA: 2.24 – Road ERA: 2.55 – Avg. ML: -124) vs. Z. Wheeler (ERA: 2.19 – Home ERA: 1.72 – Avg. ML: -108)
Pick: TBD
KC (243) at NYY (-273)
Pitchers: B. Singer (ERA: 4.97 – Road ERA: 5.8 – Avg. ML: 101) vs. G. Cole (ERA: 2.32 – Home ERA: 2.29 – Avg. ML: -198)
Pick: Lean NYY
ATL (-110) at NYM (101)
Pitchers: C. Morton (ERA: 4.01 – Road ERA: 3.99 – Avg. ML: -129) vs. M. Stroman (ERA: 2.37 – Home ERA: 2.05 – Avg. ML: -115)
Pick: Lean ATL
BOS (105) at TB (-113)
Pitchers: E. Rodriguez (ERA: 7.83 – Road ERA: 8.84 – Avg. ML: -111) vs. A. Kittredge (ERA: 2.81 – Home ERA: n/a – Avg. ML: 164)
Pick: Lean TB
TOR (105) at MIA (-113)
Pitchers: R. Stripling (ERA: 5.76 – Road ERA: 5.44 – Avg. ML: 115) vs. S. Alcantara (ERA: 3.02 – Home ERA: 2.39 – Avg. ML: 104)
Pick: Lean TOR
STL (-110) at DET (102)
Pitchers: J. Oviedo (ERA: 5.36 – Road ERA: 7.94 – Avg. ML: 118) vs. T. Skubal (n/a)
Pick: Lean DET
OAK (-143) at TEX (132)
Pitchers: C. Irvin (ERA: 3.99 – Road ERA: 2.85 – Avg. ML: -101) vs. T. Hearn (ERA: 0 – Home ERA: 0 – Avg. ML: 0)
Pick: Lean OAK
CLE () at CHC ()
Pitchers: E. Morgan (ERA: 8.44 – Road ERA: n/a – Avg. ML: 107) vs. K. Hendricks (ERA: 4.19 – Home ERA: 4.6 – Avg. ML: -114)
Pick: TBD
MIL (-148) at ARI (136)
Pitchers: F. Peralta (ERA: 2.37 – Road ERA: 3.51 – Avg. ML: -124) vs. Z. Gallen (ERA: 4.12 – Home ERA: 5.63 – Avg. ML: 107)
Pick: Lean MIL
LAD () at SD ()
Pitchers: C. Kershaw (ERA: 3.4 – Road ERA: 3.85 – Avg. ML: -165) vs. B. Snell (ERA: 5.95 – Home ERA: 1.68 – Avg. ML: -131)
Pick: TBD
COL (147) at SEA (-160)
Pitchers: K. Freeland (ERA: 9.8 – Road ERA: 9 – Avg. ML: 162) vs. C. Flexen (ERA: 4.2 – Home ERA: 2.18 – Avg. ML: 130)
Pick: Lean SEA