Degen Show Part (6/24/21)
Your favorite Degens give you their Sports Bet Picks for 6/24/21. Listen to the Degen's NBA win totals episode, their MLB futures episode and Max's NHL Power rankings post.
Powered by RedCircle
---
Keep the Lights On Around Here!
Visit the Degen shop!
Promocode: ABSOLUTEDEGEN
---
The Degens! App
Grab the Degens App hangout, shoot the breeze and get even more content.
Android:
https://play.google.com/store/apps/details?id=io.gonative.android.xmmkqw&hl=en
iOS:
https://apps.apple.com/us/app/id1527907647
---
Max's Sports Bet Picks for 6/24/21
NBA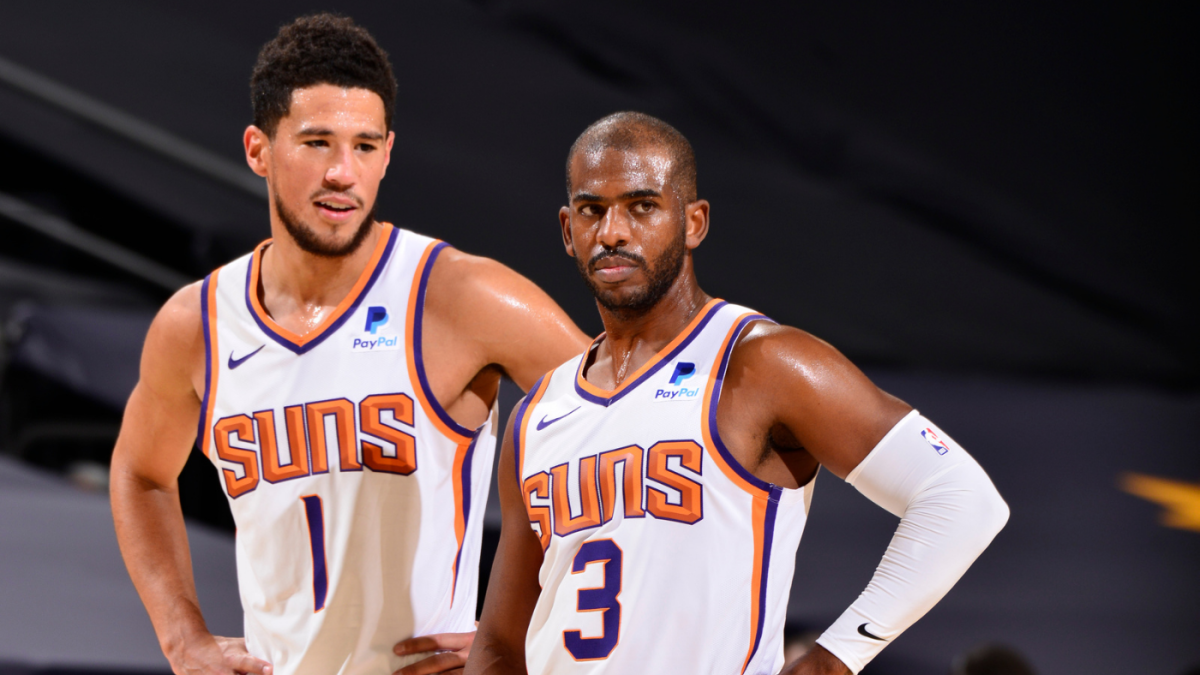 PHX (-1.5) at LAC (1.5)
Pick: Lean LAC
Total: 221 (Bet $10 Over – 230)
Predicted Score: PHX 114 – LAC 116
Notes: Chris Paul is listed as probable for tonight's game – giving the Suns hope that he will play tonight. The books seem to think so as they have made the Suns a favorite on the road. And yeah, with him out there, it's kind of unfair to the Kawhi-less Clippers.
That said, LA has kept this series close and now gets a few games at home. I'm just not sure if they can contain Paul and Booker together as they are already struggling to contain Ayton. The other issue is that their 3-point shooting has been lights out. And they still lost. If they regress there, it could be a blowout.
My numbers have the Clippers sneaking out a win but I really do not trust them. Adding Paul back to the mix could spell doom for LA. Maybe its time for the Panther 3 and out.
A lean on LA but I do like the over here so a $10 bet on the over.
NHL
Vegas Golden Knights (-146) at Montreal Canadiens (132)
Pick: Bet $10 Montreal
Notes: The Golden Knights are heading to Montreal in a must-win game as they try to force a game 7 tonight. Vegas has got to be a bit worried. Not just because they are down 3-2 in the series but because the last game was not even close. The Canadiens are pushing them around much like the Dallas Stars pushed them around in the bubble playoffs last year.
Even worse for them, is the players that brought them this far by kicking the shit out of Colorado are now skating on the ice like my goddamn 4-year old. As Panther mentioned yesterday, the Knights will probably go with Lehner in goal. And a win here would secure him the spot for the rest of the playoffs.
But I'm not sure there will be a win for them. The Team of Destiny will have to take Vegas' best shot but I like Carey Price and crews' odds here at home with a plus line. Worked for me yesterday with the Islanders so hopefully it does again today.
$10 bet on the Canadiens.
MLB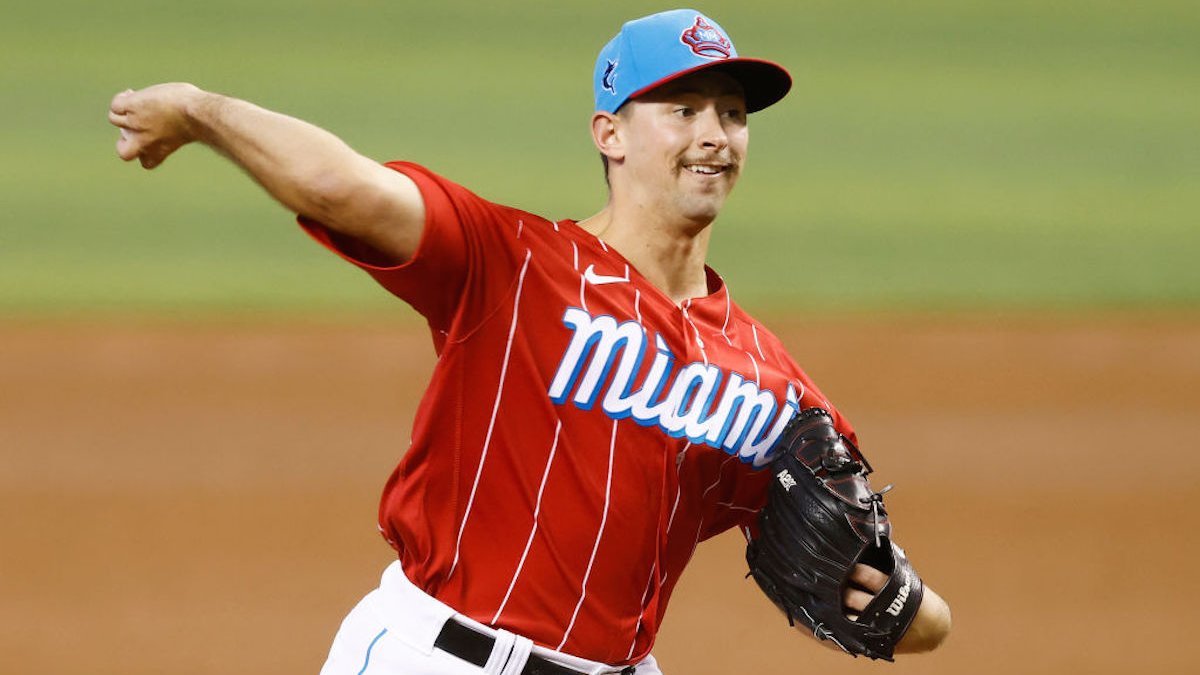 WSH (-113) at MIA (105)
Pitchers: J. Ross (ERA: 4.29 – Road ERA: 3.81 – Avg. ML: 121) vs. C. Poteet (ERA: 3.86 – Home ERA: 0 – Avg. ML: 102)
Pick: Bet $10 MIA
Notes: Don't look now but the Nats are starting to heat up. Fresh off that shitshow that Scherzer had to deal with, the Nats beat the Phillies in a shootout last night and are riding a 4-game winning streak. The Nats put either Joe Ross or Jon Lester on the mound today. I am seeing Ross in multiple sites but Lester is listed on a few. Either way, I like the Marlins chance to break their losing streak today. Cody Poteet is more of an extended opener lately and that Marlins offense is shit.
But I like Miami at home with a plus line. $10 bet on the Marlins.
HOU (-205) at DET (186)
Pitchers: L. Garcia (ERA: 2.87 – Road ERA: 4.24 – Avg. ML: -110) vs. J. Urena (ERA: 6 – Home ERA: 7.93 – Avg. ML: 152)
Pick: Bet $10 HOU
Notes: Houston's winning streak is at 10 and will end at some point. Just don't think its tonight. Luis Garcia has been solid this year and is coming off his best start of the year. The Astros bats are ridiculous right now – with a +49 run differential their last 10 days. They slaughtered the Orioles in 2 of 3 games and should have a good series against the Tigers.
It's a chalky one, but I'll do it. $10 bet on the Astros.
CLE (148) at MIN (-162)
Pitchers: J. Mejia (ERA: 8.85 – Road ERA: 10.98 – Avg. ML: -128) vs. J. Berrios (ERA: 3.64 – Home ERA: 4.43 – Avg. ML: -138)
Pick: Bet $10 CLE
Notes: Hard to feel good about either of these teams but at least Cleveland has found some wins this season and are pretty good on the road. The Twins did have a nice win streak going before getting beaten badly by the Reds. Berrios has had an iffy season but has looked very good over his last 4 starts. Can't say the same for Mejia's season but he does have some good stuff and could bounce back after a shaky start.
I think the value is on the Indians here. Even with Berrios on the mound, this is too much chalk for this Twins team. $10 bet on Cleveland.
Leans
KC (163) at NYY (-178)
Pitchers: B. Keller (ERA: 6.53 – Road ERA: 4.84 – Avg. ML: 123) vs. J. Taillon (ERA: 6 – Home ERA: 3.31 – Avg. ML: -129)
Pick: Lean NYY
OAK (-147) at TEX (135)
Pitchers: C. Bassitt (ERA: 3.44 – Road ERA: 3.9 – Avg. ML: -117) vs. K. Allard (ERA: 2.7 – Home ERA: 3.27 – Avg. ML: 142)
Pick: Lean TEX
BAL () at TOR ()
Pitchers: D. Kremer (ERA: 6.32 – Road ERA: 5.25 – Avg. ML: 150) vs. A. Kay (ERA: 5.96 – Home ERA: 2.25 – Avg. ML: 119)
Pick: TBD
ATL () at CIN ()
Pitchers: Undecided (ERA: 0 – Road ERA: 0 – Avg. ML: 0) vs. T. Santillan (ERA: 5 – Home ERA: 2.14 – Avg. ML: 125)
Pick: TBD
BOS () at TB ()
Pitchers: N. Pivetta (ERA: 4.41 – Road ERA: 4.09 – Avg. ML: -104) vs. M. Wacha (ERA: 4.41 – Home ERA: 2.57 – Avg. ML: -105)
Pick: TBD
PIT (135) at STL (-147)
Pitchers: C. Kuhl (ERA: 5.77 – Road ERA: 7.54 – Avg. ML: 170) vs. C. Martinez (ERA: 6.42 – Home ERA: 5.31 – Avg. ML: 113)
Pick: Lean STL
CHC (210) at LAD (-233)
Pitchers: Z. Davies (ERA: 4.82 – Road ERA: 5.66 – Avg. ML: 106) vs. W. Buehler (ERA: 2.39 – Home ERA: 2.64 – Avg. ML: -194)
Pick: Lean LAD