Degen Show Part (6/25/21)
Your favorite Degens give you their Sports Bet Picks for 6/25/21. Listen to the Degen's NBA win totals episode, their MLB futures episode and Max's NHL Power rankings post.
Powered by RedCircle
---
Keep the Lights On Around Here!
Visit the Degen shop!
Promocode: ABSOLUTEDEGEN
---
The Degens! App
Grab the Degens App hangout, shoot the breeze and get even more content.
Android:
https://play.google.com/store/apps/details?id=io.gonative.android.xmmkqw&hl=en
iOS:
https://apps.apple.com/us/app/id1527907647
---
Max's Sports Bet Picks for 6/25/21
NBA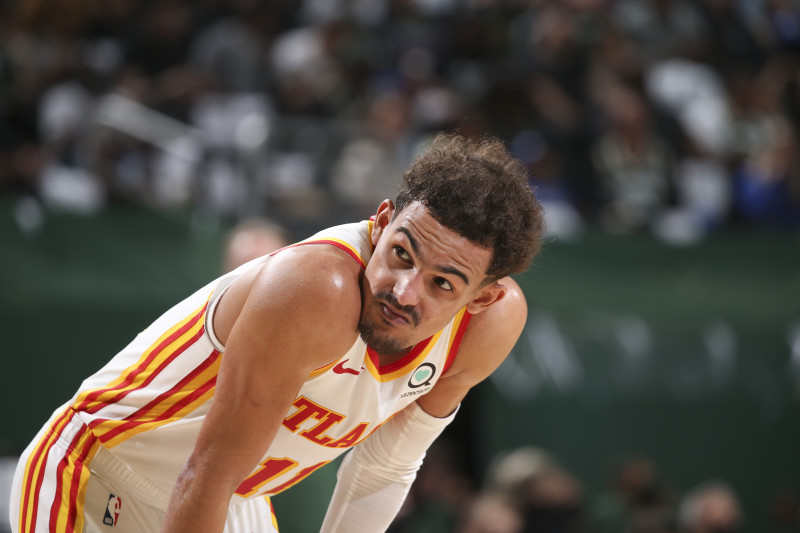 ATL (8) at MIL (-8)
Pick: Bet $10 ATL
Total: 226 (Lean Under – 214)
Predicted Score: ATL 106 – MIL 108
Notes: When I bet game 1, I thought 7.5 was too many points. And the Hawks won that game. Now the line is set at 8? I just don't get it. Milwaukee needs to wake up if they want to make the Finals because through the entire season and the playoffs they have sleepwalked to wins. When faced with a really hungry team that wasn't ravaged by injuries, they couldn't keep up.
Now that all said, Atlanta didn't blow them out. And it came down to a few key plays at the end. So does Milwaukee have a chance of winning? Absolutely. Hard to imagine that they go down 2-0 and face a potential sweep.
But 8 points? 8 fucking points? I just can't…
$10 bet on the Hawks with the points.
NHL
New York Islanders (145) at Tampa Bay Lightning (-162)
Pick: Bet $20 New York
Notes: Alanis Morrisette once wrote a song about irony – which had less to do with irony and more with things that just suck. But I digress. Fitting into both the ironic and the sucky column for Tampa Bay is the injury to Nikita Kucherov.
Kucherov has been their most potent offensive weapon in the playoffs. He also missed the regular season with a questionable injury that kept him fresh and off the salary cap for the Lightning. So ironic if they have to play an elimination game without him.
Let's assume the Lightning are at full strength. Comparing the metrics with New York is staggering. New York gets the better shots. They get more high danger shots. Yet, it's the Lightning that are converting their shots more often into goals.
Now, let's assume Kucherov cannot play – as the line shift seems to indicate. Tampa's expected goals decreases. Their high danger shots are 1 less per game. And their power play % drops from 38% to 22%.
I know some people might assume I am going to do what I'm about to do out of desperation. I have been critical of Tampa all season. But I am going to do this because of the value.
$20 bet on the Islanders.
MLB
WSH (119) at MIA (-129)
Pitchers: J. Lester (ERA: 4.54 – Road ERA: 4.67 – Avg. ML: 120) vs. P. Lopez (ERA: 3.26 – Home ERA: 2.13 – Avg. ML: -102)
Pick: Bet $10 MIA
Notes: Well, I missed on the Marlins yesterday so I might as well miss on the Marlins again. Lester gets the nod today for the Nats and he can be hit. The problem is, the Marlins can't hit. What they can do is pitch. So if they can scratch out 1 or 2 runs, then maybe Lopez – with his 2.13 home ERA – has a chance of nabbing a win.
The Nats are playing good ball right now and are only 3.5 games behind the Mets. They are 9-1 over their last 10 so understood if someone jumps on them.
I just have faith Miami can win a game in this series. Right?
$10 bet on the Fish.
NYY (-124) at BOS (115)
Pitchers: D. German (ERA: 4.26 – Road ERA: 3.7 – Avg. ML: -125) vs. M. Perez (ERA: 4.49 – Home ERA: 7.04 – Avg. ML: -102)
Pick: Bet $10 NYY
Notes: Once upon a time, this series would be must-watch TV. Now, the rivalry has stalled out and no one really cares that much anymore. Especially since the Red Sox have 4 titles since 2004 and the Yankees only 1 in that timespan. The Red Sox started the season red hot but have cooled a bit. Still, they sit half a game out of 1st in the East an have a potential ace starter in Chris Sale on the verge of returning.
For the Yankees, man, their starting pitching is iffy and often injured, their bullpen is not as reliable as it used to be and their bats are inconsistent. If they can put it all together, they could compete.
So why do I like the Yankees tonight? Mostly because their bats are looking good right now and Perez has a home ERA above 7.
So a $10 bet on the Yankees to grab the first game in this series.
KC (108) at TEX (-117)
Pitchers: M. Minor (ERA: 4.61 – Road ERA: 2.79 – Avg. ML: 110) vs. D. Dunning (ERA: 4.81 – Home ERA: 2.5 – Avg. ML: 126)
Pick: Bet $10 TEX
Notes: You have two pitchers here with ERAs above 4 and those numbers drop respectively on the road and at home. So if you are expecting a high-run affair, I think we might be in for something else. Both teams have been quite dreadful lately and it all comes down to pitching. Because the offense of each of these teams really is not that bad. As a Mets fan, I know bad offense.
I like the line movement in this one and it jives with me having Texas getting a win today.
So a $10 bet on the Rangers.
Leans
COL (219) at MIL (-243)
Pitchers: J. Gray (ERA: 4.58 – Road ERA: 7.42 – Avg. ML: 140) vs. C. Burnes (ERA: 2.51 – Home ERA: 2.59 – Avg. ML: -150)
Pick: Lean MIL
PHI () at NYM ()
Pitchers: A. Nola (ERA: 4.3 – Road ERA: 6.1 – Avg. ML: -133) vs. T. Walker (ERA: 2.45 – Home ERA: 1.5 – Avg. ML: -114)
Pick: TBD
BAL (212) at TOR (-235)
Pitchers: M. Harvey (ERA: 8.2 – Road ERA: 9.06 – Avg. ML: 146) vs. A. Manoah (ERA: 4.27 – Home ERA: 11.61 – Avg. ML: -113)
Pick: Lean TOR
PHI () at NYM ()
Pitchers: M. Moore (ERA: 10.49 – Road ERA: 9 – Avg. ML: 141) vs. D. Peterson (ERA: 5.55 – Home ERA: 3.21 – Avg. ML: -101)
Pick: TBD
ATL () at CIN ()
Pitchers: D. Smyly (ERA: 5.21 – Road ERA: 4.72 – Avg. ML: -113) vs. V. Gutierrez (ERA: 3.86 – Home ERA: 2.57 – Avg. ML: 122)
Pick: TBD
HOU (-275) at DET (245)
Pitchers: F. Valdez (ERA: 1.68 – Road ERA: 1.28 – Avg. ML: -126) vs. W. Peralta (ERA: 9 – Home ERA: n/a – Avg. ML: 179)
Pick: Lean HOU
LAA (137) at TB (-149)
Pitchers: G. Canning (ERA: 5.14 – Road ERA: 5.09 – Avg. ML: -101) vs. A. Kittredge (ERA: 2.65 – Home ERA: 0 – Avg. ML: 126)
Pick: Lean LAA
CLE (115) at MIN (-125)
Pitchers: C. Quantrill (ERA: 4.74 – Road ERA: 7.38 – Avg. ML: -124) vs. D. Coulombe (n/a)
Pick: Lean CLE
SEA (178) at CWS (-196)
Pitchers: Y. Kikuchi (ERA: 3.4 – Road ERA: 2.9 – Avg. ML: 113) vs. C. Rodon (ERA: 1.66 – Home ERA: 2.02 – Avg. ML: -140)
Pick: Lean CWS
PIT (156) at STL (-170)
Pitchers: W. Crowe (ERA: 6.41 – Road ERA: 6.38 – Avg. ML: 147) vs. K. Kim (ERA: 3.7 – Home ERA: 2.72 – Avg. ML: 103)
Pick: Lean PIT
OAK (-109) at SF (100)
Pitchers: S. Manaea (ERA: 3.08 – Road ERA: 3.36 – Avg. ML: -114) vs. J. Cueto (ERA: 4.2 – Home ERA: 3.49 – Avg. ML: -104)
Pick: Lean SF
ARI (244) at SD (-274)
Pitchers: C. Martin (ERA: 9 – Road ERA: 5.4 – Avg. ML: 192) vs. C. Paddack (ERA: 3.56 – Home ERA: 3 – Avg. ML: -151)
Pick: Lean SD
CHC (163) at LAD (-178)
Pitchers: J. Arrieta (ERA: 5.51 – Road ERA: 6.55 – Avg. ML: 104) vs. T. Gonsolin (ERA: 3.55 – Home ERA: 2.81 – Avg. ML: -170)
Pick: Lean LAD