Degen Show Part (6/3/21)
Your favorite Degens give you their Sports Bet Picks for 6/3/21. Listen to the Degen's NBA win totals episode, their MLB futures episode and Max's NHL Power rankings post.
Powered by RedCircle
---
Keep the Lights On Around Here!
Promocode: ABSOLUTEDEGEN
Promocode: ABSOLUTEDEGEN
---
The Degens! App
Grab the Degens App hangout, shoot the breeze and get even more content.
Android:
https://play.google.com/store/apps/details?id=io.gonative.android.xmmkqw&hl=en
iOS:
https://apps.apple.com/us/app/id1527907647
---
Max's Sports Bet Picks for 6/3/21
NBA
DEN (5) at POR (-5)
Pick: Bet $15 POR ML (-199)
Total: 227.5 (Lean Over – 230)
Predicted Score: DEN 113 – POR 117
Notes: There's only a handful of series that could go 7 games and this is one of them. Denver took a 3-2 series lead with a double OT win over the Blazers on Tuesday. Damian Lillard had a sensational performance but it wasn't enough to power Portland to another road win.
In Portland's 2 wins, they were able to force Jokic into a scoring-only role – and that's what they need to do tonight if they plan to win.
I like the Blazers to nab a win and push this to 7 games. Basketball kind of needs that to happen to avoid calls from fans to either narrow the field for the playoffs or reduce the first round back to 5 games.
$15 ML bet on Portland.
PHX (2) at LAL (-2)
Pick: Bet $15 PHX ML (+117)
Total: 207.5 (Lean Under – 199)
Predicted Score: PHX 100 – LAL 99
Notes: Charles Barkley has been calling Anthony Davis "Street Clothes" and it's a nickname that I absolutely love. Let's see if Street Clothes suits up tonight. He's already got his excuse in place if he doesn't by saying "its up to the doctors to decide."
Another question mark is which LeBron shows up. Is it the self-proclaimed best player ever? Or is it pouty Bron Bron who leaves games early when his team is being blown out? If LeBron puts on a vintage, take the game over type game tonight, the Lakers can push this series to 7.
I just don't think that happens. Especially if Davis does not play.
$15 ML bet on the Suns.
NHL
Boston Bruins (-140) at New York Islanders (127)
Pick: Bet $20 Boston
Notes: I hit on the Islanders in game 2 and now the series shifts to New York – where the Islanders were 21-4-3 at home this season. But as we've seen in these playoffs, even the mighty home teams can fall. Nassau Coliseum will be crazy tonight – much more intense than playing on the road against the Capitals like the Bruins did in round 1 where they won twice.
The Bruins are doing a lot on offense – except scoring. They have been getting high danger and quality shots but are failing to convert. Conversely, the Islanders have been getting fewer shots but getting the ones that matter.
This is no slam dunk here. Or maybe no empty netter, to use hockey speak. But I think Bruins convert a few more of those quality shots tonight and pull out a road win.
Carolina Hurricanes (138) at Tampa Bay Lightning (-153)
Pick: Lean Carolina
Notes: The Lightning managed to win 2 in a row on the road in Carolina. That was my aforementioned "mighty home teams can fall" statement. Now the series shifts to Tampa where the Lightning look to close out the Hurricanes in four games.
Tampa was a damn good home team themselves – posting a 21-7 home record. Carolina was a pretty good road team but they now have to deal with a packed crowd and an unstoppable goalie. Broken record time – Carolina, through 2 games, have dominated and put up better metrics. That's resulted in 0 wins.
This again goes back to the goalie. The Hurricanes are generating great shot opportunities and being stopped every time. They have yet to score in 5on5 opportunities this series – their two goals coming from a powerplay and then a 6 on 5 when the Lightning pulled their goalie at one point in game 2.
I'm going to lean Carolina here. Because fuck Tampa. But I cannot bet them.
MLB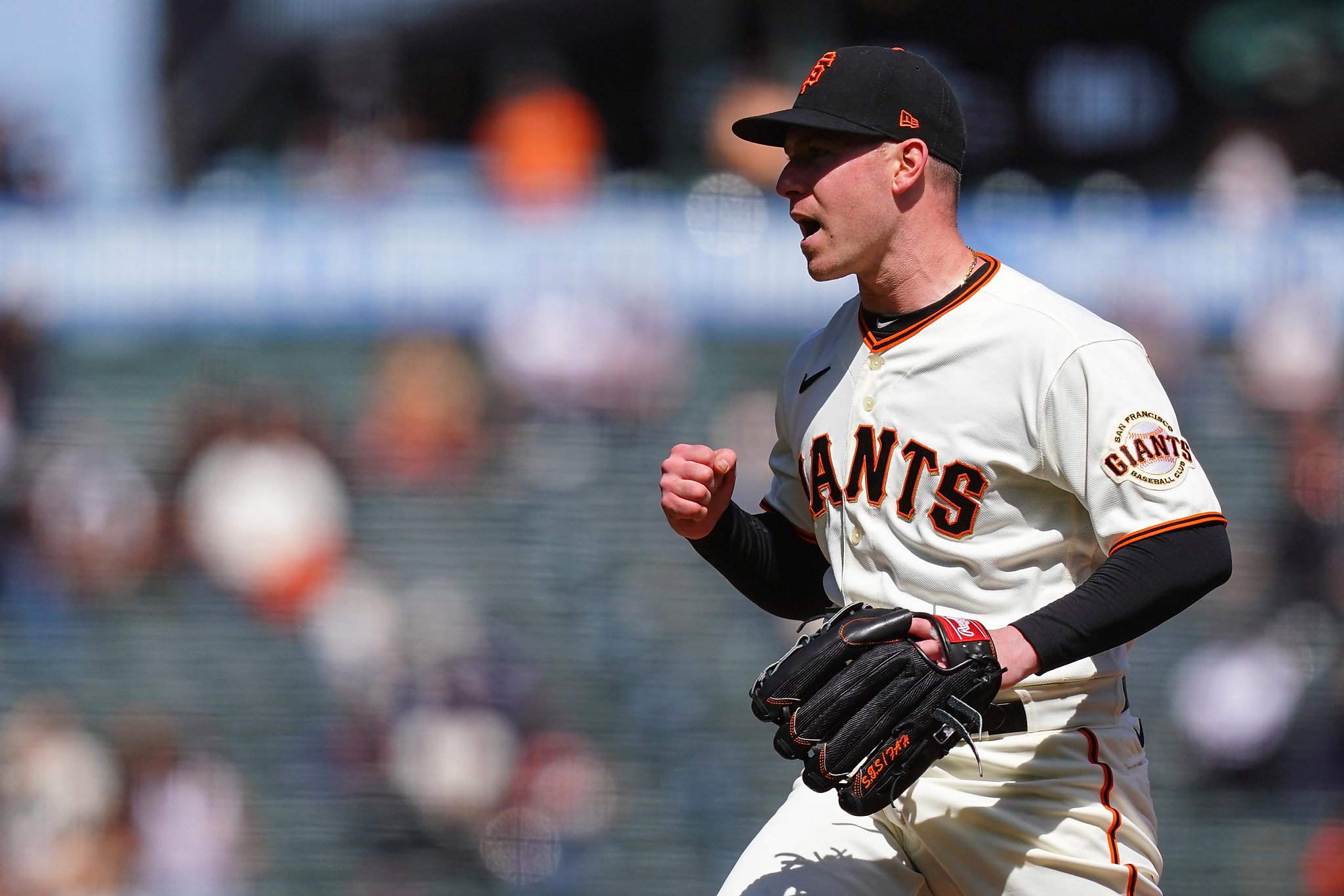 BOS (122) at HOU (-132)
Pitchers: M. Perez (ERA: 3.69 – Road ERA: 2.97 – Avg. ML: -104) vs. J. Odorizzi (ERA: 7.26 – Home ERA: 6.51 – Avg. ML: -116)
Pick: Bet $10 HOU
Notes: Houston aims for a 4-game sweep over the Red Sox and put a very hittable Jake Odorizzi on the mound today to face off against Martin Perez. Perez has been decent this year and a bit better on the road.
The Astros managed to get a 2-1 win yesterday to improve to 20-12 at home this year. And while I'm hesitant to bet a sweep – especially a 4-game one – I'm doing it anyway.
CHC (123) at SF (-133)
Pitchers: Z. Davies (ERA: 4.8 – Road ERA: 6.81 – Avg. ML: 106) vs. A. DeSclafani (ERA: 3.63 – Home ERA: 5.25 – Avg. ML: 109)
Pick: Bet $10 SF
Notes: The Cubs just swept San Diego and now have to take on another NL West team. The main difference here is that those were home games for the Cubs and now they are on the road where they are 11-13. The Giants are 15-8 at home and just split a 2-game series with the Angels. They still remain in first place in the NL West – like all of us predicted – but looking at run differential over the last 10 days, the Cubs actually have the edge 22-15.
Still, I like DeSclafani – despite his 5.25 home ERA – and I think the Giants pull out the win today.
Leans
WSH () at ATL ()
Pitchers: P. Corbin (ERA: 6.32 – Road ERA: 7.54 – Avg. ML: 107) vs. T. Davidson (ERA: 4.5 – Home ERA: 4.5 – Avg. ML: -153)
Pick: TBD
TB () at NYY ()
Pitchers: R. Yarbrough (ERA: 5.87 – Road ERA: 4.86 – Avg. ML: -109) vs. G. Cole (ERA: 1.79 – Home ERA: 1.41 – Avg. ML: -202)
Pick: TBD
TEX (102) at COL (-111)
Pitchers: M. Foltynewicz (ERA: 4.39 – Road ERA: 4 – Avg. ML: 135) vs. J. Gray (ERA: 3.98 – Home ERA: 2.44 – Avg. ML: 140)
Pick: Lean COL
MIA () at PIT ()
Pitchers: E. Hernandez (ERA: 8.57 – Road ERA: n/a – Avg. ML: 103) vs. T. Anderson (ERA: 4.71 – Home ERA: 3.78 – Avg. ML: 139)
Pick: TBD
ARI () at MIL ()
Pitchers: J. Duplantier (n/a) vs. B. Anderson (ERA: 4.59 – Home ERA: 3.53 – Avg. ML: 106)
Pick: TBD
DET (184) at CWS (-203)
Pitchers: C. Mize (ERA: 3.35 – Road ERA: 2.65 – Avg. ML: 150) vs. L. Lynn (ERA: 1.38 – Home ERA: 1.46 – Avg. ML: -141)
Pick: Lean DET
MIN () at KC ()
Pitchers: J. Happ (ERA: 5.44 – Road ERA: 7.16 – Avg. ML: -114) vs. K. Bubic (ERA: 1.59 – Home ERA: 1.64 – Avg. ML: 114)
Pick: TBD
CIN (105) at STL (-114)
Pitchers: V. Gutierrez (ERA: 1.8 – Road ERA: 1.8 – Avg. ML: 147) vs. A. Wainwright (ERA: 4.31 – Home ERA: 2.46 – Avg. ML: -104)
Pick: Lean CIN
SEA (138) at LAA (-151)
Pitchers: J. Sheffield (ERA: 5.03 – Road ERA: 6.82 – Avg. ML: 135) vs. G. Canning (ERA: 5.42 – Home ERA: 5.45 – Avg. ML: 106)
Pick: Lean LAA
NYM (160) at SD (-175)
Pitchers: T. Walker (ERA: 1.86 – Road ERA: 2.81 – Avg. ML: -115) vs. Y. Darvish (ERA: 2.2 – Home ERA: 2.12 – Avg. ML: -151)
Pick: Lean NYM