Degen Show Part (6/30/21)
Your favorite Degens give you their Sports Bet Picks for 6/30/21. Listen to the Degen's NBA win totals episode, their MLB futures episode and Max's NHL Power rankings post.

Powered by RedCircle
---
Keep the Lights On Around Here!
Visit the Degen shop!
Promocode: ABSOLUTEDEGEN
---
The Degens! App
Grab the Degens App hangout, shoot the breeze and get even more content.
Android:
https://play.google.com/store/apps/details?id=io.gonative.android.xmmkqw&hl=en
iOS:
https://apps.apple.com/us/app/id1527907647
---
Max's Sports Bet Picks for 6/30/21
NBA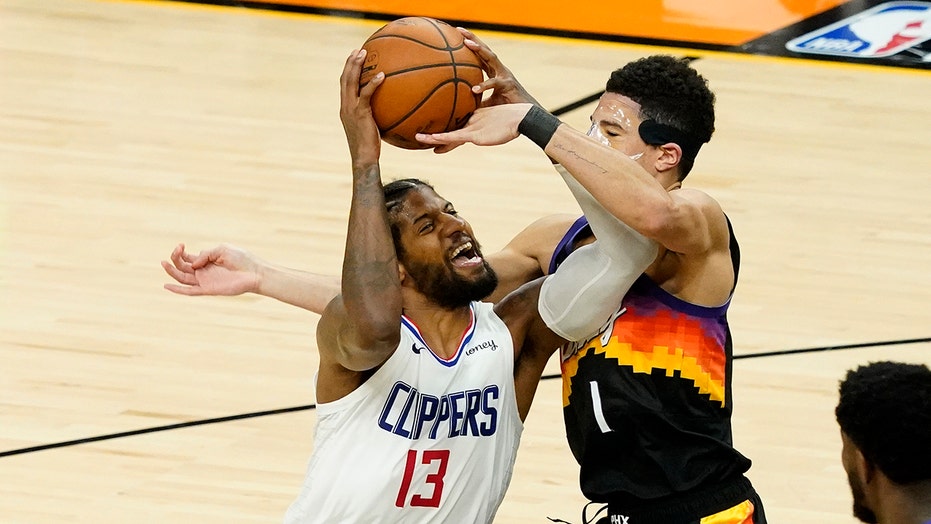 PHX (1) at LAC (-1)
Pick: Bet $10 LAC
Total: 214.5 (Lean Under – 201)
Predicted Score: PHX 98 – LAC 103
Notes: The way this NBA playoffs have gone so far, I expect Chris Paul, Deandre Ayton, Devin Booker and Paul George all to get injured tonight and make the games even more unwatchable. This series has seen Paul miss because of COVID and has been without Kawhi – who is dealing with a knee injury and also fights with the Clippers medical staff.
Déjà vu all over again.
Hard to argue that the Clippers have played the better series here. Yes, Phoenix is still ahead 3-2 and yes, I really thought they were going to eliminate LA in the last game. But the Clippers supporting cast have rallied around PG13 and are pushing this team to win games they probably shouldn't.
For the Suns, their supporting cast has not been doing much. And Ayton had a bad game 5 which was a surprise since the Clippers were without Zubac.
Which leads us to game 6. The Suns should get it done, right? They are the better team. They have the best players on the court. But maybe the curse of Chris Paul is real and he's destined never to make the finals. There's no fate but what we make for ourselves (Porky's reference).
$10 bet on the Clippers.
NHL
Montreal Canadiens (180) at Tampa Bay Lightning (-203)
Pick: Bet $20 Montreal
Notes: After game 1, you have to wonder if the Team of Destiny is done. The Lightning beat the Canadiens 5-1 and did so in convincing fashion. But I am not going to jump ship just yet. In fact, I think I have made it clear that I had a very profitable NHL betting year and if end up losing it all betting against the Lightning in this series, then so be it.
That said – Tampa seems to be a nightmare matchup for Montreal. The Canadiens style of play is similar to the Islanders – meaning they need to keep games close and take advantage in OT if needed. The Lightning survived the Islanders by slowing play down when they needed to and then flexing offense when the opportunity is there.
Also, Carey Price is amazing. He really is. But he's the second best goalie in this series.
The Lightning also kept their power play scoring percentage in tact by going 1 for 3 on powerplays in game 1 – breaking the Canadiens streak of power play kills.
So abandon all hope? Not so fast. Toronto beat Montreal 5-1 and 4-0, going up 3-1 in their series. We buried the Habs. And were wrong. Vegas beat the Habs 4-1 in game 1 of their series and we overreacted and called the series over.
Down with the ship. Can't lose them all. $20 bet on Montreal.
MLB
NYM (134) at ATL (-146)
Pitchers: D. Peterson (ERA: 5.16 – Road ERA: 7.53 – Avg. ML: -102) vs. M. Fried (ERA: 4.41 – Home ERA: 3.9 – Avg. ML: -131)
Pick: Bet $10 NYM
Notes: Let's rip the bandaid off. I have been lukewarm on the Mets lately. Especially on the road. But this plus line is calling to me. Yeah, Peterson in the weak link in the Mets' rotation and yeah, the Mets' offense still sucks. But Fried has not been reliable and Atlanta is either underperforming or just not as good as some of us thought they would be.
$10 bet on the NY Mets squadron.
PIT (139) at COL (-151)
Pitchers: C. Kuhl (ERA: 5.14 – Road ERA: 6.1 – Avg. ML: 165) vs. J. Gray (ERA: 4.23 – Home ERA: 3.37 – Avg. ML: 145)
Pick: Bet $10 COL
Notes: Colorado has won the first 2 games in this series and hard not to believe they don't win a third today and complete the sweep. The Rockies are 27-16 at home this year while the Pirates are 13-28 on the road. Jon Gray is having a decent season but like all other Rockies' pitchers, is better at home for some weird reason.
$10 bet on Colorado.
KC (139) at BOS (-152)
Pitchers: M. Minor (ERA: 5.26 – Road ERA: 4.58 – Avg. ML: 108) vs. M. Perez (ERA: 4.28 – Home ERA: 6.37 – Avg. ML: -101)
Pick: Bet $10 KC
Notes: I've been on Boston the past two days and have been sweating. Today, I jump ship to KC and probably sweat some more. Not a great pitching matchup but if these games in the series have shown us anything, starters don't matter. I like the Royals to avoid the sweep today.
$10 bet on KC.
TEX (169) at OAK (-185)
Pitchers: K. Allard (ERA: 3.46 – Road ERA: 2 – Avg. ML: 146) vs. C. Bassitt (ERA: 3.29 – Home ERA: 2.98 – Avg. ML: -119)
Pick: Bet $10 TEX
Notes: My value / flyer bet of the day. Allard has been pretty stellar on the road and this plus line is so damn tempting. The Rangers beat the A's yesterday so maybe I missed my window. But Oakland's inconsistent play lately has me seeing value in Texas.
$10 bet on the Rangers.
Leans
ARI (187) at STL (-206)
Pitchers: R. Smith (ERA: 7.5 – Road ERA: 5 – Avg. ML: 167) vs. K. Kim (ERA: 4.1 – Home ERA: 3.63 – Avg. ML: 100)
Pick: Lean ARI
CHC () at MIL ()
Pitchers: J. Arrieta (ERA: 5.38 – Road ERA: 6.2 – Avg. ML: 107) vs. C. Burnes (ERA: 2.43 – Home ERA: 2.47 – Avg. ML: -152)
Pick: TBD
TB (-114) at WSH (105)
Pitchers: D. Rasmussen (n/a) vs. J. Lester (ERA: 5.71 – Home ERA: 4.49 – Avg. ML: 117)
Pick: Lean WSH
DET (162) at CLE (-177)
Pitchers: J. Urena (ERA: 6.25 – Road ERA: 4.91 – Avg. ML: 156) vs. C. Quantrill (ERA: 6.72 – Home ERA: 2.5 – Avg. ML: -116)
Pick: Lean CLE
MIA () at PHI ()
Pitchers: J. Holloway (ERA: 6.25 – Road ERA: 7.26 – Avg. ML: 137) vs. A. Nola (ERA: 4.05 – Home ERA: 2.55 – Avg. ML: -130)
Pick: TBD
LAA (118) at NYY (-128)
Pitchers: S. Ohtani (ERA: 2.62 – Road ERA: 3.91 – Avg. ML: -115) vs. D. German (ERA: 4.4 – Home ERA: 4.84 – Avg. ML: -126)
Pick: Lean NYY
SEA (204) at TOR (-226)
Pitchers: J. Sheffield (ERA: 5.68 – Road ERA: 6.24 – Avg. ML: 128) vs. S. Matz (ERA: 4.38 – Home ERA: 5.93 – Avg. ML: -108)
Pick: Lean TOR
SD (-179) at CIN (163)
Pitchers: J. Musgrove (ERA: 2.5 – Road ERA: 2.88 – Avg. ML: -138) vs. V. Gutierrez (ERA: 3.97 – Home ERA: 3.46 – Avg. ML: 120)
Pick: Lean SD
MIN (113) at CWS (-122)
Pitchers: B. Ober (ERA: 5.26 – Road ERA: 0 – Avg. ML: -107) vs. D. Cease (ERA: 3.98 – Home ERA: 1.68 – Avg. ML: -114)
Pick: Lean MIN
BAL (269) at HOU (-285)
Pitchers: M. Harvey (ERA: 7.95 – Road ERA: 8.47 – Avg. ML: 149) vs. L. Garcia (ERA: 2.88 – Home ERA: 1.79 – Avg. ML: -114)
Pick: Lean HOU