Degen Show Part (7/24/21)
Your favorite Degens give you their Sports Bet Picks for 7/24/21. Listen to the Degen's MLB futures episode or their mulligan after the All Star break.

Powered by RedCircle
---
Keep the Lights On Around Here!
Visit the Degen shop!
Promocode: ABSOLUTEDEGEN
---
The Degens! App
Grab the Degens App hangout, shoot the breeze and get even more content.
Android:
https://play.google.com/store/apps/details?id=io.gonative.android.xmmkqw&hl=en
iOS:
https://apps.apple.com/us/app/id1527907647
---
Max's Sports Bet Picks for 7/24/21
MLB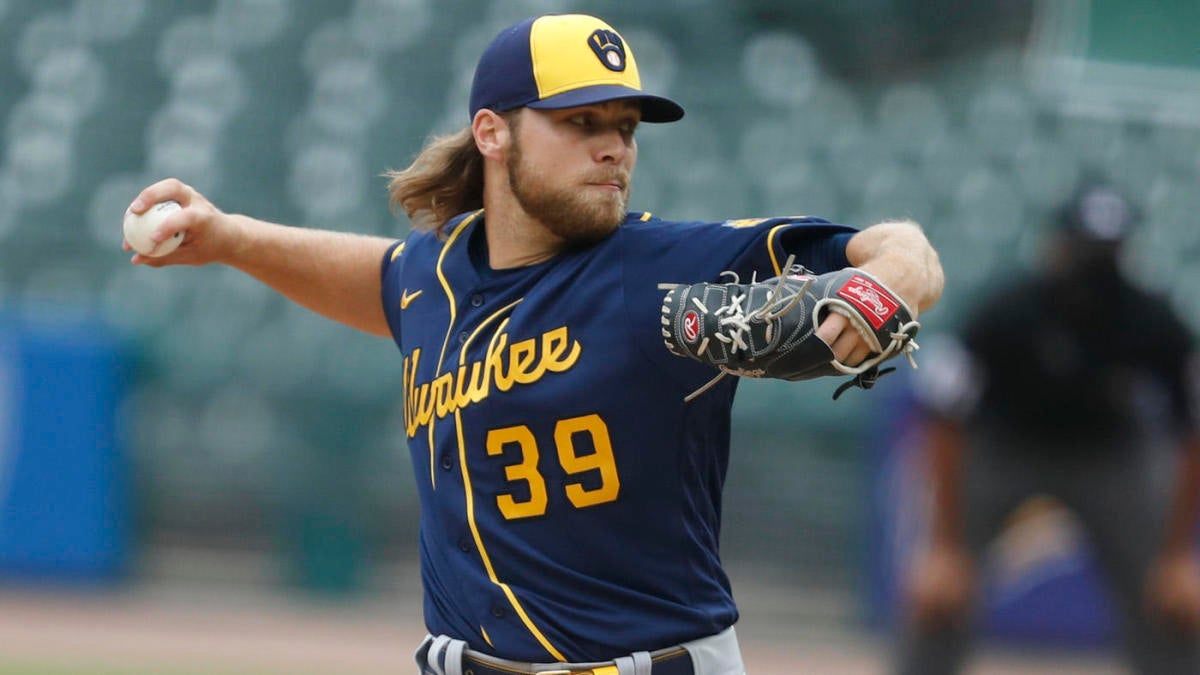 ARI (140) at CHC (-152)
Pitchers: M. Kelly (ERA: 4.54 – Road ERA: 5.4 – Avg. ML: 145) vs. A. Mills (ERA: 3.71 – Home ERA: 2.65 – Avg. ML: 114)
Pick: Bet $10 CHC
Notes: I was on Arizona yesterday and I think that was a game they should have won. Their road woes shined through and the Cubs bashed them. And now Chicago has a better pitcher on the mound and D-Backs have Merrill Kelly. Kelly, for what its worth, has pitched better lately and went 8 innings a week ago against this Cubs team. But his road ERA is still quite high and you have to expect the bubble to pop on Kelly's good play soon.
$10 bet on the Cubs.
TEX (179) at HOU (-196)
Pitchers: K. Gibson (ERA: 2.9 – Road ERA: 4.12 – Avg. ML: 122) vs. F. Valdez (ERA: 3.29 – Home ERA: 3.67 – Avg. ML: -130)
Pick: Bet $10 HOU
Notes: Kyle Gibson was having a Cy Young season. And then his last two starts happened. 14 Earned Runs over 11.1 innings will knock you out of the Cy Young race for sure. Granted, Framber Valdez has not been lighting the world on fire lately. But still. Gibson's pitching has not helped a Texas team that has lost 10 in a row and has the 4th worst run differential in the league.
I know this is chalky. But it almost isn't chalky enough. $10 bet on the Astros.
CWS (115) at MIL (-125)
Pitchers: C. Rodon (ERA: 2.14 – Road ERA: 1.39 – Avg. ML: -138) vs. C. Burnes (ERA: 2.16 – Home ERA: 2.47 – Avg. ML: -144)
Pick: Bet $10 MIL
Notes: This is probably the best pitching matchup of the day – with pitchers that have very similar season stats. Like eerily similar. Rodon has a 2.14 ERA and Burnes 2.14. Both have a 0.90 WHIP and while Burnes has given up 10 more hits, Rodon has given up 10 more walks. Both have pitched 96 innings. The main difference is that Chicago wins Rodon's starts. He's 8-3. Burnes is 5-4.
I hit on Milwaukee yesterday and time to double dip. I like the Brewers to nab Burnes a win. Or at least a no decision. $10 bet on the Brewers.
OAK (-123) at SEA (114)
Pitchers: C. Bassitt (ERA: 3.4 – Road ERA: 3.92 – Avg. ML: -121) vs. L. Gilbert (ERA: 3.64 – Home ERA: 4.56 – Avg. ML: 131)
Pick: Bet $10 SEA
Notes: Two days ago, I bet on Oakland as a fade from my Seattle/plus line/at home strategy. It worked well then. Well guess what? I'm back on Seattle baby! Logan Gilbert has pitched much better lately and Seattle has won his last 9 starts. Chris Bassitt has racked up some wins himself, but he's been a little less reliable on the road.
Seattle snuck out a win yesterday and they should scratch one out today too.
$10 bet on the Mariners.
Leans
NYY (148) at BOS (-162)
Pitchers: J. Taillon (ERA: 4.82 – Road ERA: 7.55 – Avg. ML: -127) vs. N. Eovaldi (ERA: 3.59 – Home ERA: 3.52 – Avg. ML: -120)
Pick: Lean BOS
ATL (108) at PHI (-117)
Pitchers: D. Smyly (ERA: 4.62 – Road ERA: 4.39 – Avg. ML: -111) vs. V. Velasquez (ERA: 4.97 – Home ERA: 3.64 – Avg. ML: 109)
Pick: Lean ATL
SD () at MIA ()
Pitchers: R. Weathers (ERA: 3.36 – Road ERA: 2.81 – Avg. ML: -116) vs. R. Detwiler (ERA: 16.25 – Home ERA: 10.71 – Avg. ML: 125)
Pick: TBD
WSH (-198) at BAL (180)
Pitchers: M. Scherzer (ERA: 2.87 – Road ERA: 3.45 – Avg. ML: -117) vs. M. Harvey (ERA: 7.52 – Home ERA: 8.28 – Avg. ML: 155)
Pick: Lean WSH
STL (160) at CIN (-175)
Pitchers: J. Woodford (ERA: 1.73 – Road ERA: 0 – Avg. ML: 103) vs. L. Castillo (ERA: 4.59 – Home ERA: 4.37 – Avg. ML: -104)
Pick: Lean STL
TB () at CLE ()
Pitchers: R. Yarbrough (ERA: 4.8 – Road ERA: 4.26 – Avg. ML: -105) vs. J. Mejia (ERA: 9.16 – Home ERA: 9 – Avg. ML: 119)
Pick: TBD
LAA (115) at MIN (-125)
Pitchers: P. Sandoval (ERA: 3.75 – Road ERA: 2.74 – Avg. ML: -111) vs. J. Berrios (ERA: 3.75 – Home ERA: 3.79 – Avg. ML: -132)
Pick: Lean LAA
DET (109) at KC (-118)
Pitchers: C. Mize (ERA: 3.5 – Road ERA: 3.33 – Avg. ML: 144) vs. C. Hernandez (ERA: 4.5 – Home ERA: 4.5 – Avg. ML: -126)
Pick: Lean DET
TOR (-114) at NYM (105)
Pitchers: H. Ryu (ERA: 3.39 – Road ERA: 3.22 – Avg. ML: -136) vs. T. Walker (ERA: 3.04 – Home ERA: 1.76 – Avg. ML: -112)
Pick: Lean NYM
PIT (234) at SF (-262)
Pitchers: W. Crowe (ERA: 6.23 – Road ERA: 6.52 – Avg. ML: 156) vs. K. Gausman (ERA: 1.84 – Home ERA: 2.25 – Avg. ML: -113)
Pick: Lean SF
COL (218) at LAD (-242)
Pitchers: K. Freeland (ERA: 5.41 – Road ERA: 6.26 – Avg. ML: 157) vs. T. Gonsolin (ERA: 3.03 – Home ERA: 3.78 – Avg. ML: -161)
Pick: Lean LAD