Degen Show Part (7/31/21)
Your favorite Degens give you their Sports Bet Picks for 7/31/21. Listen to the Degen's MLB futures episode or their mulligan after the All Star break.
Powered by RedCircle
---
Keep the Lights On Around Here!
Visit the Degen shop!
Promocode: ABSOLUTEDEGEN
---
The Degens! App
Grab the Degens App hangout, shoot the breeze and get even more content.
Android:
https://play.google.com/store/apps/details?id=io.gonative.android.xmmkqw&hl=en
iOS:
https://apps.apple.com/us/app/id1527907647
---
Max's Sports Bet Picks for 7/31/21
MLB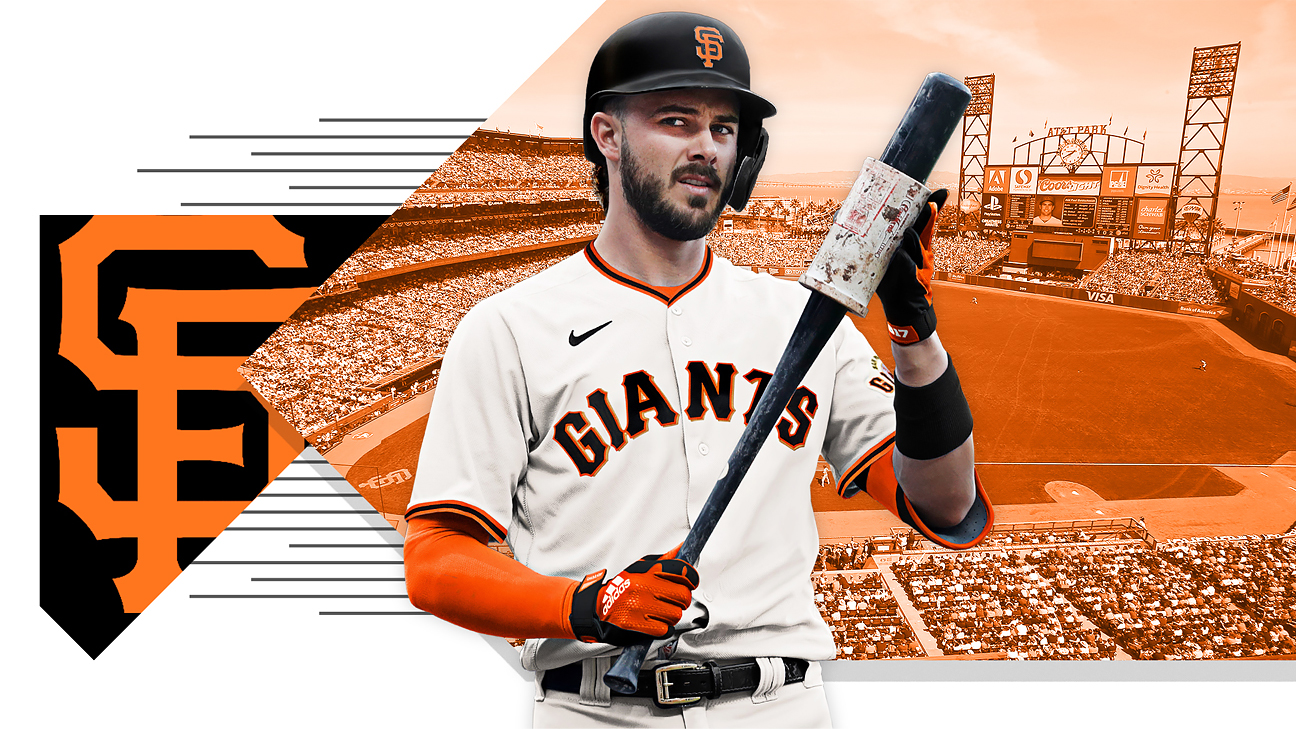 Trade Deadline Breakdown
The Giants traded for Kris Bryant from Chicago for two prospects. Adding Bryant gives them a 29-year old, former MVP to play 3rd base and some other positions. Evan Longoria has been out the past 1.5 months with a sprained shoulder.
The other big trade to happen was the Blue Jays getting Jose Berrios in exchange for infielder/outfielder Austin Martin and right-hander Simeon Woods Richardson. Big move for Toronto and hopefully they can turn things around in the second half.
The Mets got Javier Baez and his league leading 131 strikeouts. Still, he's batting .248 which is like batting .400 compared to the Mets hitters. New York also got pitcher Trevor Williams. In exchange, they sent left fielder Pete Crow-Armstrong. This was not the big splash I was hoping they would make but I guess I should be happy they did anything at all.
Yankees traded for Andrew Heaney sending them Elvis and Junk. That's minor leaguers Elvis Peguero and Janson Junk. Heaney is not the ace the Yankees should have got but I guess he's better than nothing.
Braves traded for Jorge Soler. KC got right-hander Kasey Kalich in return. The Braves also got Adam Duvall from the Marlins. Soler has not been very good the past few seasons but maybe a change of scenery will help.
Louis acquired Jon Lester from the Nats and JA Happ from the Twins. Again, not splashy moves, but some insurance for that staff and a signal that the Cardinals have not waived the white flag.
Texas traded Kyle Gibson and Ian Kennedy to the Phillies. They dealt Spencer Howard and a few other prospects. If Gibson can find his early season magic, this could be a nice get for Philly as they make their push to take the NL East.
OAK (-129) at LAA (119)
Pitchers: C. Irvin (ERA: 3.68 – Road ERA: 3.39 – Avg. ML: -106) vs. J. Barria (ERA: 2.57 – Home ERA: 0 – Avg. ML: 107)
Pick: Bet $10 OAK
Notes: The A's have dominated the Angels this season – winning 11 of 14 games so far this season. Oakland has won the first 2 games to start this series – which makes me apprehensive of jumping on Oakland now – but it still seems like the correct play.
The Angels are still dealing with quite a few injuries and find themselves sitting in 4th in the AL West. Jaime Barria takes the mound for the Angels today. He's bounced back in 2 good starts after getting whacked in his debut. Cole Irvin has not been the model of consistency for Oakland but he should do enough to help the A's get a win today.
$10 bet on Oakland.
BAL (-106) at DET (-102)
Pitchers: J. Means (ERA: 3.01 – Road ERA: 2.05 – Avg. ML: 112) vs. M. Manning (ERA: 6.27 – Home ERA: 3.36 – Avg. ML: 146)
Pick: Bet $10 DET
Notes: I missed on the Tigers yesterday after Matt Harvey had his third consecutive great start for the O's. And now Baltimore has their staff ace on the mound today as John Means continues his road back to dominance after missing a lot of time with an injury. He has not looked like an ace his past 2 starts but maybe today is his day to get it right.
Until that happens though, I cannot justify him getting a friendly line like this. Baltimore probably got their win in the series yesterday but maybe I'm over here just chasing waterfalls.
$10 bet on the Tigers.
CLE (142) at CWS (-155)
Pitchers: T. McKenzie (ERA: 5.48 – Road ERA: 5.88 – Avg. ML: 115) vs. D. Keuchel (ERA: 4.22 – Home ERA: 3.69 – Avg. ML: -113)
Pick: Bet $10 CLE
Notes: A bit of a flyer here. It took a comeback – and a bench-clearing stare down – for the White Sox to win yesterday. So perhaps that was the game that Cleveland should have won. Or maybe it's a sign that Chicago will struggle with the Guardians this weekend.
Dallas Keuchel gets the start for Chicago. He's been up and down this season – looking brilliant sometimes and awful others. Triston McKenzie is coming off a solid start against the Rays earlier this week as he looks to break the season series 6-6 tie between these two teams.
I have Chicago winning the game but its close. So with this plus line, I'll jump on Cleveland here.
$10 bet on the Guardians.
Leans
KC (198) at TOR (-219)
Pitchers: M. Minor (ERA: 5.43 – Road ERA: 5.33 – Avg. ML: 110) vs. A. Manoah (ERA: 2.97 – Home ERA: 2.24 – Avg. ML: -114)
Pick: Lean TOR
HOU (-103) at SF (-105)
Pitchers: Z. Greinke (ERA: 3.53 – Road ERA: 2.28 – Avg. ML: -133) vs. A. Wood (ERA: 3.75 – Home ERA: 3.64 – Avg. ML: -115)
Pick: Lean HOU
BOS (100) at TB (-108)
Pitchers: N. Eovaldi (ERA: 3.52 – Road ERA: 3.72 – Avg. ML: -121) vs. R. Yarbrough (ERA: 4.74 – Home ERA: 5.4 – Avg. ML: -109)
Pick: Lean TB
NYY () at MIA ()
Pitchers: D. German (ERA: 4.41 – Road ERA: 3.77 – Avg. ML: -119) vs. Undecided (ERA: 0 – Home ERA: 0 – Avg. ML: 0)
Pick: TBD
CHC () at WSH ()
Pitchers: K. Hendricks (ERA: 3.91 – Road ERA: 3.42 – Avg. ML: -114) vs. Undecided (ERA: 0 – Home ERA: 0 – Avg. ML: 0)
Pick: TBD
PHI (-153) at PIT (140)
Pitchers: A. Nola (ERA: 4.49 – Road ERA: 5.63 – Avg. ML: -134) vs. J. Brubaker (ERA: 4.8 – Home ERA: 4.1 – Avg. ML: 126)
Pick: Lean PHI
SEA () at TEX ()
Pitchers: T. Anderson (ERA: 4.43 – Road ERA: 5.45 – Avg. ML: 137) vs. T. Hearn (ERA: 11.25 – Home ERA: 180 – Avg. ML: 166)
Pick: TBD
CIN (111) at NYM (-120)
Pitchers: W. Miley (ERA: 2.9 – Road ERA: 2.83 – Avg. ML: 101) vs. R. Hill (ERA: 4.01 – Home ERA: 3.88 – Avg. ML: -115)
Pick: Lean NYM
MIN () at STL ()
Pitchers: B. Ober (ERA: 5.63 – Road ERA: 5.95 – Avg. ML: 103) vs. J. Woodford (ERA: 3.53 – Home ERA: 1.73 – Avg. ML: 132)
Pick: TBD
MIL (-149) at ATL (137)
Pitchers: B. Woodruff (ERA: 2.18 – Road ERA: 2.01 – Avg. ML: -125) vs. K. Muller (ERA: 1.94 – Home ERA: 3.91 – Avg. ML: 133)
Pick: Lean ATL
LAD () at ARI ()
Pitchers: J. Gray (ERA: 3.79 – Road ERA: 4.47 – Avg. ML: 138) vs. M. Kelly (ERA: 4.47 – Home ERA: 3.8 – Avg. ML: 144)
Pick: TBD
COL () at SD ()
Pitchers: G. Marquez (ERA: 3.39 – Road ERA: 3.53 – Avg. ML: 111) vs. Y. Darvish (ERA: 3.32 – Home ERA: 2.84 – Avg. ML: -163)
Pick: TBD