Degen Show Part (8/11/21)
Your favorite Degens give you their Sports Bet Picks for 8/11/21. Listen to the Degen's MLB futures episode or their mulligan after the All Star break.
Powered by RedCircle
---
Keep the Lights On Around Here!
Visit the Degen shop!
Promocode: ABSOLUTEDEGEN
---
The Degens! App
Grab the Degens App hangout, shoot the breeze and get even more content.
Android:
https://play.google.com/store/apps/details?id=io.gonative.android.xmmkqw&hl=en
iOS:
https://apps.apple.com/us/app/id1527907647
---
Max's Sports Bet Picks for 8/11/21
MLB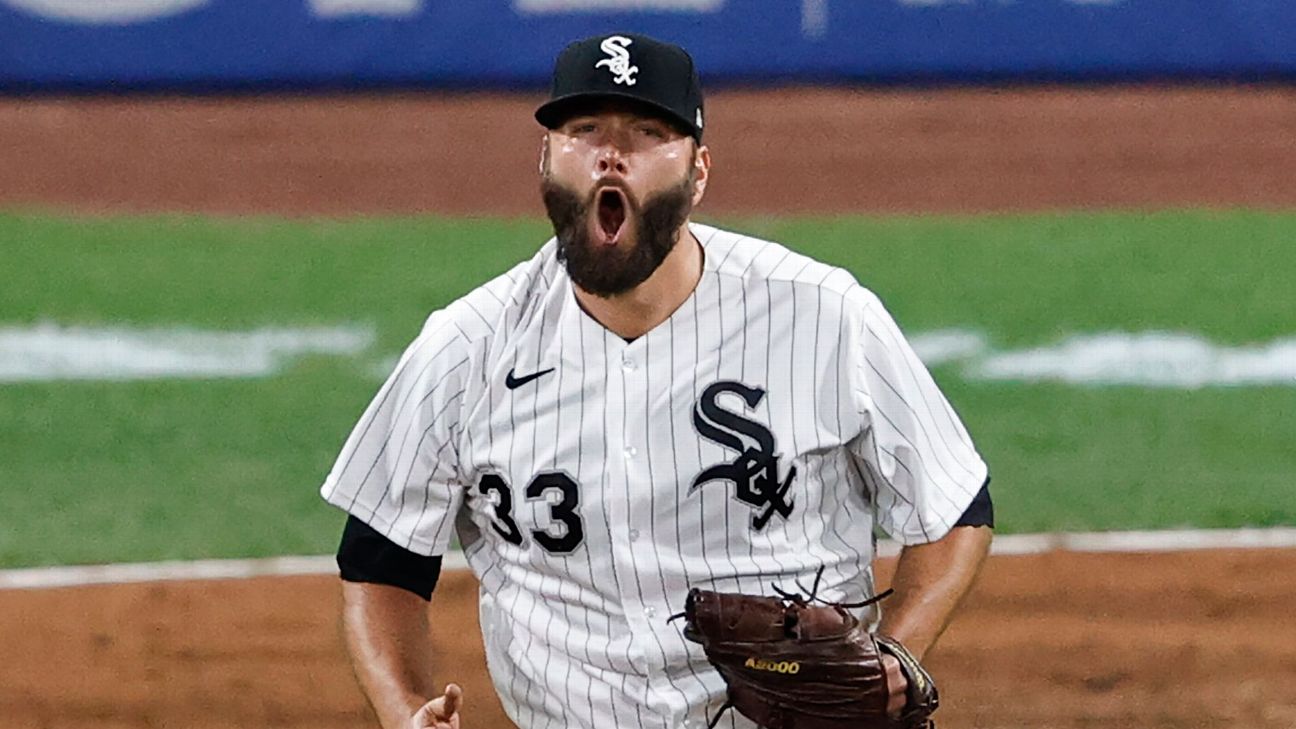 CWS (-171) at MIN (156)
Pitchers: L. Lynn (ERA: 2.05 – Road ERA: 2.29 – Avg. ML: -133) vs. B. Ober (ERA: 5.32 – Home ERA: 5.48 – Avg. ML: 110)
Pick: Bet $10 CWS
Notes: I laid off this series yesterday and Minnesota did come through but today the White Sox will have their ace on the mound and the Twins have Bailey Fucking Ober. Lynn, of course, is 10-3 and eyeing up a Cy Young trophy this year while Ober is lucky to finish the season with an ERA under 5.
The Twins have been playing better baseball as of late but I expect the White Sox to get it done today.
$10 bet on Chicago.
MIA (148) at SD (-161)
Pitchers: S. Alcantara (ERA: 3.67 – Road ERA: 4.81 – Avg. ML: 107) vs. R. Weathers (ERA: 4.94 – Home ERA: 6.76 – Avg. ML: -123)
Pick: Bet $10 MIA
Notes: I have faded Sandy Alcantara his last few starts but now its time to back him up. San Diego has won the first two games in this series but Miami has kept it close and their offense has been productive lately. Weathers is fairly hittable and the Padres still have not found consistency or maybe have not found a way to win the winnable games.
$10 bet on the Fish.
DET (-114) at BAL (105)
Pitchers: T. Skubal (ERA: 4.43 – Road ERA: 5.92 – Avg. ML: 140) vs. M. Harvey (ERA: 6.42 – Home ERA: 7.03 – Avg. ML: 158)
Pick: Bet $10 DET
Notes: Sorry Dark Knight. I know you've pitched better your last 4 starts but that comes to an end today. I expect the Tigers to get to the O's in similar fashion as they did yesterday. And while Skubal is not quite to the level of potential as Casey Mize, he's still shown glimpses of being a very good pitcher.
The Orioles are 17-35 at home this season and in losing 6 in a row, it does seem as if they are ready to call it a season and put some minor leaguers in to get a little look at them.
$10 bet on the Tigers.
OAK (-134) at CLE (124)
Pitchers: F. Montas (ERA: 4.2 – Road ERA: 3.78 – Avg. ML: -109) vs. C. Quantrill (ERA: 3.8 – Home ERA: 3.12 – Avg. ML: 106)
Pick: Bet $10 OAK
Notes: Well, I was wrong on Cleveland yesterday and maybe I'll be wrong on them today. The difference is, I am not betting the Guardians – I'm taking Oakland. I know Cleveland has played better as of late and Quantrill is actually not that bad at home this year – but the A's are chasing down the Astros and have won 5 straight. I think that hits 6 today.
$10 bet on Oakland.
Leans
NYY (-125) at KC (105)
Pitchers: L. Luetge (ERA: 0 – Road ERA: 0 – Avg. ML: 0) vs. B. Singer (ERA: 5.33 – Home ERA: 5.24 – Avg. ML: 108)
Pick: Lean KC
COL (208) at HOU (-231)
Pitchers: A. Senzatela (ERA: 4.83 – Road ERA: 6.2 – Avg. ML: 146) vs. F. Valdez (ERA: 3.26 – Home ERA: 3.44 – Avg. ML: -134)
Pick: Lean HOU
STL (-168) at PIT (154)
Pitchers: A. Wainwright (ERA: 3.51 – Road ERA: 4.98 – Avg. ML: -111) vs. W. Crowe (ERA: 5.56 – Home ERA: 4.91 – Avg. ML: 161)
Pick: Lean STL
LAD (-134) at PHI (124)
Pitchers: D. Price (ERA: 3.69 – Road ERA: 4.44 – Avg. ML: -164) vs. K. Gibson (ERA: 2.84 – Home ERA: 1.76 – Avg. ML: 120)
Pick: Lean PHI
WSH (145) at NYM (-165)
Pitchers: J. Ross (ERA: 3.91 – Road ERA: 2.93 – Avg. ML: 119) vs. M. Stroman (ERA: 2.87 – Home ERA: 3.14 – Avg. ML: -117)
Pick: Lean NYM
TB (100) at BOS (-120)
Pitchers: J. Fleming (ERA: 5.03 – Road ERA: 6.61 – Avg. ML: -115) vs. N. Eovaldi (ERA: 4.14 – Home ERA: 3.43 – Avg. ML: -118)
Pick: Lean TB
CIN (-101) at ATL (-107)
Pitchers: W. Miley (ERA: 2.78 – Road ERA: 2.95 – Avg. ML: -101) vs. T. Toussaint (ERA: 4.63 – Home ERA: 7.74 – Avg. ML: 130)
Pick: Lean ATL
MIL (-150) at CHC (125)
Pitchers: C. Burnes (ERA: 2.34 – Road ERA: 2.46 – Avg. ML: -142) vs. J. Arrieta (ERA: 6.47 – Home ERA: 6.12 – Avg. ML: 111)
Pick: Lean MIL
TOR (-171) at LAA (157)
Pitchers: A. Manoah (ERA: 2.63 – Road ERA: 3.48 – Avg. ML: -115) vs. D. Bundy (ERA: 6.4 – Home ERA: 6.59 – Avg. ML: 102)
Pick: Lean TOR
ARI (224) at SF (-250)
Pitchers: M. Kelly (ERA: 4.2 – Road ERA: 5.16 – Avg. ML: 147) vs. K. Gausman (ERA: 2.33 – Home ERA: 3.36 – Avg. ML: -117)
Pick: Lean SF
TEX (160) at SEA (-175)
Pitchers: S. Howard (ERA: 5.74 – Road ERA: 4.12 – Avg. ML: 112) vs. T. Anderson (ERA: 4.43 – Home ERA: 3.25 – Avg. ML: 135)
Pick: Lean TEX