Degen Show Part (8/16/21)
Your favorite Degens give you their Sports Bet Picks for 8/16/21. Listen to the Degen's MLB futures episode or their mulligan after the All Star break.
Powered by RedCircle
---
Keep the Lights On Around Here!
Visit the Degen shop!
Promocode: ABSOLUTEDEGEN
---
The Degens! App
Grab the Degens App hangout, shoot the breeze and get even more content.
Android:
https://play.google.com/store/apps/details?id=io.gonative.android.xmmkqw&hl=en
iOS:
https://apps.apple.com/us/app/id1527907647
---
Max's Sports Bet Picks for 8/16/21
MLB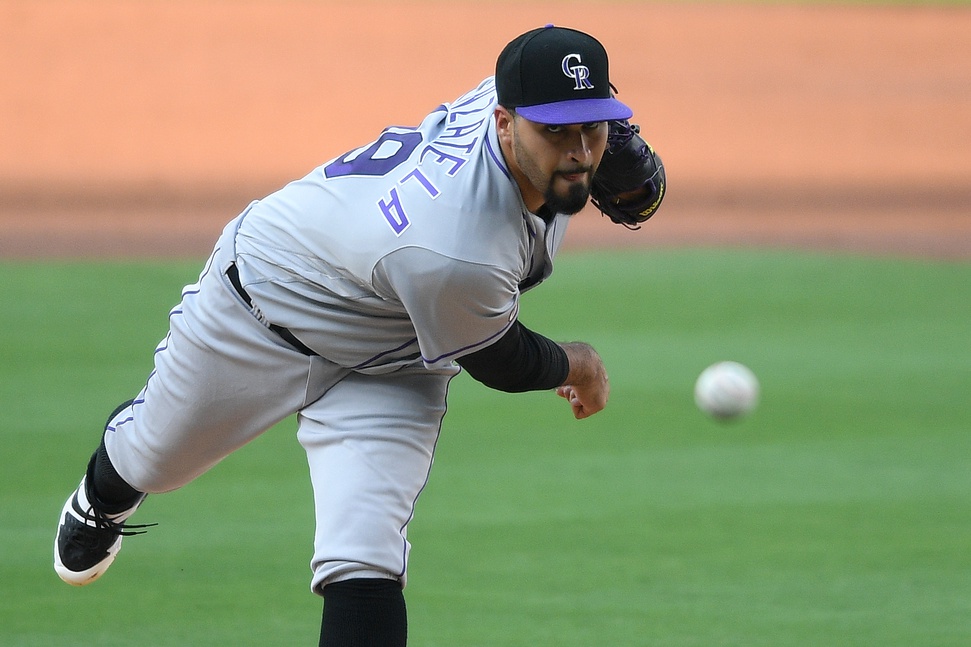 ATL (-155) at MIA (142)
Pitchers: T. Toussaint (ERA: 4.43 – Road ERA: 2.23 – Avg. ML: 122) vs. B. Garrett (ERA: 5.44 – Home ERA: 3.27 – Avg. ML: 165)
Pick: Bet $10 ATL
Notes: As Panther predicted, the Braves are in 1st place in the NL East and looks like they might be staying there. Willing to die on the hill, Panther just knew that the rest of the East was shitty and much with the Washington Football Team in the NFL, someone would win the East by default.
The Braves though have been winning the winnable games. They swept the Football Team's baseball equivalent this past weekend and now head to Miami to take on a Marlins team that leapfrogged Washington in the standings by sweeping 4 games from the god-awful Cubs.
Touki Toussaint has bounced back from his worst start of the season with back-to-back solid performances. He's still not a dominant pitcher, but more than serviceable. And Braxton Garrett is definitely hittable. Unless you wear a Mets jersey.
I like Atlanta here to get the win today. $10 bet on the Braves.
HOU (-150) at KC (138)
Pitchers: J. Odorizzi (ERA: 5.02 – Road ERA: 5.21 – Avg. ML: -118) vs. C. Hernandez (ERA: 3.08 – Home ERA: 3.42 – Avg. ML: 171)
Pick: Bet $10 KC
Notes: I bet against the Royals yesterday and it worked out well. The Royals got swept by the Cardinals and now welcome in the AL West-leading Astros. So the outlook for the beginning of this week does not look for KC. Except, I don't really like Houston when Odorizzi starts for them. He's coming off a very good start against Colorado but his numbers on the road are markedly worse this season. Houston is 4-4 in his road starts this year.
On the other side of the field, Carlos Hernandez is having a pretty good season and is coming off a very good start against the Yankees. And looking at the pitching match-ups the rest of this series, this represents KC's best chance at a win.
$10 bet on the Royals.
SD (-132) at COL (122)
Pitchers: R. Weathers (ERA: 5.49 – Road ERA: 2.33 – Avg. ML: -124) vs. A. Senzatela (ERA: 4.81 – Home ERA: 4.11 – Avg. ML: 149)
Pick: Bet $10 COL
Notes: The Padres managed to avoid utter humiliation by winning the last game in the series over the Diamondbacks. But San Diego is in trouble as they start their series with Colorado today. This will be the last series the two teams will play. They have split the 16 games they have played this year but the Rockies have had the Padres number over their last two series.
Ryan Weathers has given up 6 or more runs over his last 3 starts and heading to Coors Field today probably won't solve that issue. Senzatela has not been much better but still has a better home ERA than total ERA this season.
I still like taking Colorado at home when they get a plus line and this is the case today.
$10 bet on the Rockies.
Leans
LAA (231) at NYY (-258)
Pitchers: J. Suarez (ERA: 5.59 – Road ERA: 4.18 – Avg. ML: 109) vs. G. Cole (ERA: 3.13 – Home ERA: 2.73 – Avg. ML: -174)
Pick: Lean NYY
CHC (188) at CIN (-207)
Pitchers: J. Steele (ERA: 5.4 – Road ERA: 0 – Avg. ML: 135) vs. W. Miley (ERA: 3.03 – Home ERA: 2.62 – Avg. ML: -102)
Pick: Lean CIN
BAL (225) at TB (-251)
Pitchers: M. Harvey (ERA: 6.37 – Road ERA: 5.98 – Avg. ML: 156) vs. C. McHugh (ERA: 0 – Home ERA: 0 – Avg. ML: 131)
Pick: Lean TB
CLE (103) at MIN (-112)
Pitchers: C. Quantrill (ERA: 3.73 – Road ERA: 5.09 – Avg. ML: 107) vs. G. Jax (ERA: 4.3 – Home ERA: 4.5 – Avg. ML: 142)
Pick: Lean CLE
OAK (-106) at CWS (-102)
Pitchers: F. Montas (ERA: 4.07 – Road ERA: 3.54 – Avg. ML: -110) vs. D. Keuchel (ERA: 4.44 – Home ERA: 4.04 – Avg. ML: -117)
Pick: Lean CWS
NYM (166) at SF (-182)
Pitchers: R. Hill (ERA: 3.97 – Road ERA: 3.75 – Avg. ML: -116) vs. K. Gausman (ERA: 2.31 – Home ERA: 3.24 – Avg. ML: -119)
Pick: Lean SF
PIT () at LAD ()
Pitchers: S. Brault (ERA: 3 – Road ERA: 2.25 – Avg. ML: 177) vs. D. Price (ERA: 3.8 – Home ERA: 3.37 – Avg. ML: -163)
Pick: TBD