Degen Show Part (8/3/21)
Your favorite Degens give you their Sports Bet Picks for 8/3/21. Listen to the Degen's MLB futures episode or their mulligan after the All Star break.
Powered by RedCircle
---
Keep the Lights On Around Here!
Visit the Degen shop!
Promocode: ABSOLUTEDEGEN
---
The Degens! App
Grab the Degens App hangout, shoot the breeze and get even more content.
Android:
https://play.google.com/store/apps/details?id=io.gonative.android.xmmkqw&hl=en
iOS:
https://apps.apple.com/us/app/id1527907647
---
Max's Sports Bet Picks for 8/3/21
MLB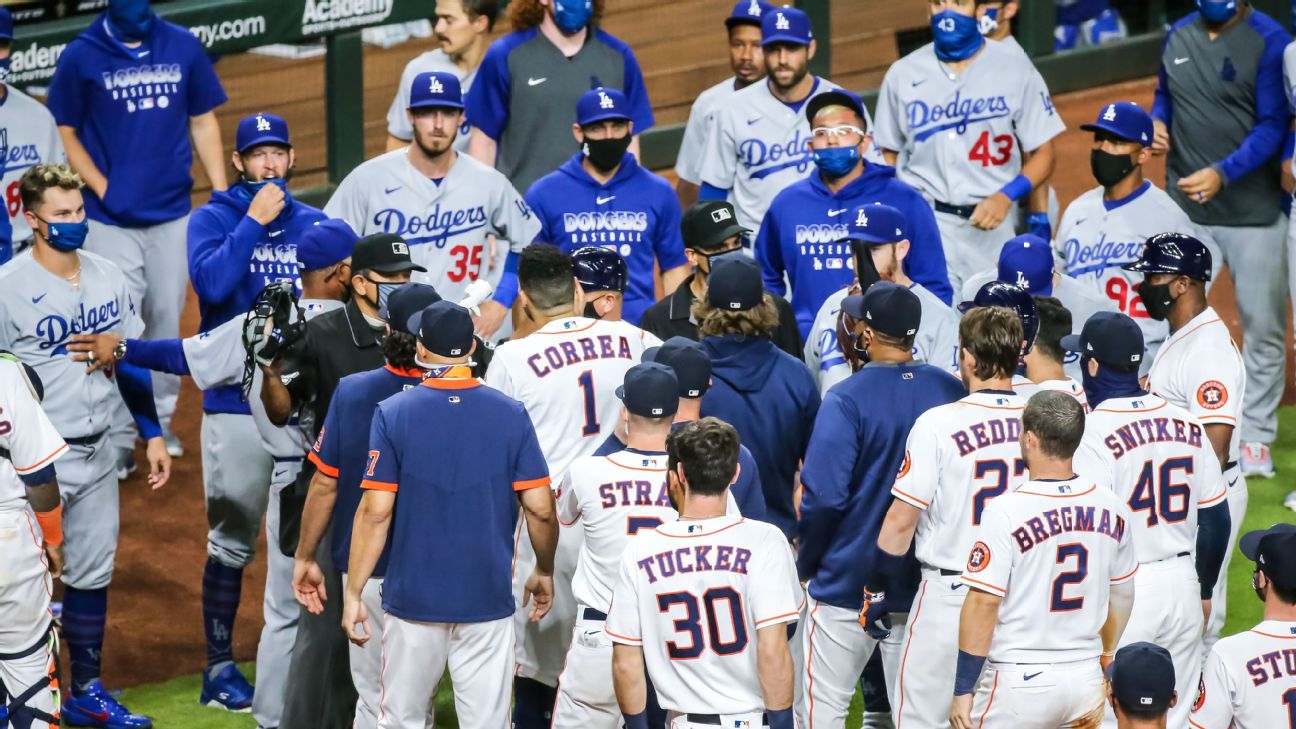 BOS (-130) at DET (120)
Pitchers: G. Richards (ERA: 5.31 – Road ERA: 4.24 – Avg. ML: 104) vs. W. Peralta (ERA: 3.87 – Home ERA: 0 – Avg. ML: 151)
Pick: Bet $10 DET
Notes: The Red Sox have lost 4 games in a row and find themselves in second place in the AL East for the first time in a long time this season. Whether they are fading or regressing is yet to be seen, but its hard to ignore that their hitting has been slumping a little recently and they still don't have dominating pitching.
Detroit is a team on the rise but they are coming off a disappointing series where they split 4 games with the Orioles. Granted, the O's just beat the Yankees last night – so maybe they are tougher competition than we thought too
Wiley Peralta gets another start today and he's had consecutive bad outings. Prior to that, the dude was dealing. I'm hoping he can squeeze one more solid outing today.
$10 bet on the Tigers.
KC (187) at CWS (-206)
Pitchers: K. Bubic (ERA: 5.47 – Road ERA: 8.41 – Avg. ML: 135) vs. D. Cease (ERA: 4.26 – Home ERA: 2.54 – Avg. ML: -117)
Pick: Bet $10 CWS
Notes: The White Sox would like to forget their last series with the Royals if they can. KC took 3 of 4 games and Chicago's offense just could not get anything going. But now the Sox have a chance for revenge as Bubic and his bloated 8.41 road ERA takes on Dylan Cease and his 2.54 home ERA.
The White Sox are 37-18 at home this season while KC has struggled on the road – posting a 17-34 record. There could be some value in taking KC one game during this series – I just don't think it's this game.
$10 bet on Chicago.
HOU (155) at LAD (-170)
Pitchers: L. McCullers Jr. (ERA: 3.26 – Road ERA: 3.12 – Avg. ML: -146) vs. W. Buehler (ERA: 2.19 – Home ERA: 2.24 – Avg. ML: -189)
Pick: Bet $10 LAD
Notes: When you see Houston at this kind of plus line you have to be tempted to jump on them. This is one of the best teams in MLB and this line shows them no respect whatsoever. But it's probably because they are going to lose this one.
Walker Buehler will now slide out of his defacto ace role with Max Scherzer in town but let's see if that impacts him pitching like an ace. He's 11-1 with a 2.19 ERA and a 0.90 WHIP. He's in the conversation with two guys from Milwaukee and guy from Queens as the Cy Young nominees this year.
Lance McCullers Jr. is having a damn good season himself but the Astros have been on the road for awhile now and they started to look like they missed home in their last few games against the Astros. Now they head to a hostile LA where the fans will have trashacan signs in tow.
I like the Dodgers to pull out the win today. It's a chalky one for sure, but I have them covering this implied probability today.
$10 bet on LA.
Leans
PHI (-173) at WSH (158)
Pitchers: Z. Wheeler (ERA: 2.49 – Road ERA: 2.91 – Avg. ML: -113) vs. P. Corbin (ERA: 5.89 – Home ERA: 5.5 – Avg. ML: 107)
Pick: Lean PHI
BAL (281) at NYY (-320)
Pitchers: A. Wells (ERA: 6.18 – Road ERA: 6.18 – Avg. ML: 168) vs. N. Cortes Jr. (ERA: 1.46 – Home ERA: 2.9 – Avg. ML: -108)
Pick: Lean BAL
CLE (178) at TOR (-196)
Pitchers: Z. Plesac (ERA: 4.38 – Road ERA: 4.72 – Avg. ML: -101) vs. H. Ryu (ERA: 3.33 – Home ERA: 3.58 – Avg. ML: -134)
Pick: Lean TOR
NYM () at MIA ()
Pitchers: T. Walker (ERA: 3.78 – Road ERA: 4.44 – Avg. ML: -110) vs. B. Garrett (ERA: 0 – Home ERA: 0 – Avg. ML: 0)
Pick: TBD
SEA (141) at TB (-153)
Pitchers: Y. Kikuchi (ERA: 3.99 – Road ERA: 3.44 – Avg. ML: 118) vs. L. Patino (ERA: 4.94 – Home ERA: 0.74 – Avg. ML: -100)
Pick: Lean SEA
MIN (120) at CIN (-130)
Pitchers: K. Maeda (ERA: 4.3 – Road ERA: 5.22 – Avg. ML: -125) vs. T. Mahle (ERA: 3.67 – Home ERA: 6.16 – Avg. ML: -118)
Pick: Lean CIN
LAA () at TEX ()
Pitchers: J. Suarez (ERA: 5.32 – Road ERA: 3.8 – Avg. ML: 107) vs. J. Lyles (ERA: 5.23 – Home ERA: 4.84 – Avg. ML: 149)
Pick: TBD
PIT (208) at MIL (-231)
Pitchers: M. Kranick (ERA: 7.31 – Road ERA: 5.73 – Avg. ML: 137) vs. A. Houser (ERA: 3.98 – Home ERA: 3.93 – Avg. ML: -110)
Pick: Lean MIL
ATL (-125) at STL (115)
Pitchers: M. Fried (ERA: 4.44 – Road ERA: 5.85 – Avg. ML: -120) vs. J. Lester (ERA: 5.56 – Home ERA: 4.28 – Avg. ML: 118)
Pick: Lean STL
CHC (128) at COL (-139)
Pitchers: Z. Davies (ERA: 4.53 – Road ERA: 4.63 – Avg. ML: 111) vs. K. Freeland (ERA: 4.56 – Home ERA: 4.64 – Avg. ML: 165)
Pick: Lean COL
SF (-152) at ARI (140)
Pitchers: J. Cueto (ERA: 3.95 – Road ERA: 5.23 – Avg. ML: -109) vs. M. Bumgarner (ERA: 4.61 – Home ERA: 5.42 – Avg. ML: 122)
Pick: Lean ARI
SD () at OAK ()
Pitchers: B. Snell (ERA: 5.6 – Road ERA: 8.38 – Avg. ML: -129) vs. S. Manaea (ERA: 2.98 – Home ERA: 3.28 – Avg. ML: -114)
Pick: TBD