Degen Show Part (8/6/21)
Your favorite Degens give you their Sports Bet Picks for 8/6/21. Listen to the Degen's MLB futures episode or their mulligan after the All Star break.
Powered by RedCircle
---
Keep the Lights On Around Here!
Visit the Degen shop!
Promocode: ABSOLUTEDEGEN
---
The Degens! App
Grab the Degens App hangout, shoot the breeze and get even more content.
Android:
https://play.google.com/store/apps/details?id=io.gonative.android.xmmkqw&hl=en
iOS:
https://apps.apple.com/us/app/id1527907647
---
Max's Sports Bet Picks for 8/6/21
MLB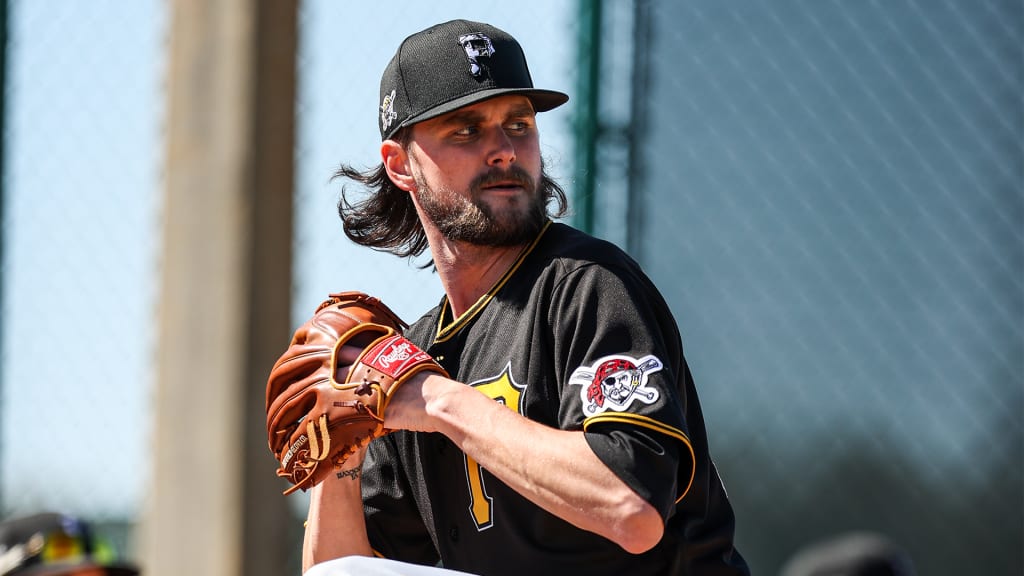 TB (-144) at BAL (133)
Pitchers: R. Yarbrough (ERA: 4.98 – Road ERA: 4.17 – Avg. ML: -107) vs. J. Means (ERA: 2.9 – Home ERA: 5.34 – Avg. ML: 110)
Pick: Bet $10 TB
Notes: After stealing a game from the Yankees, the Orioles spent the last few days being slaughtered on the field. Now they head back home to host a Rays team that is 30-22 on the road this year and have won 8 of the 9 games these two teams have played this season.
John Means finally had a solid outing after returning from injury so that explains a bit of the lower line here but I do think Tampa still manages a win despite Means' potential dominance.
$10 bet on the Rays.
BOS (122) at TOR (-132)
Pitchers: N. Eovaldi (ERA: 3.75 – Road ERA: 4.35 – Avg. ML: -120) vs. A. Manoah (ERA: 2.52 – Home ERA: 1.56 – Avg. ML: -117)
Pick: Bet $10 BOS
Notes: The Blue Jays continue their homestand in Toronto and welcome in a Red Sox team that has lost 4 of 5 games and is slumping badly. Rookie Alek Manoah takes the mound for the Blue Jays and he's been off to a great start to his career.
I am not confident in the Red Sox getting back to where they were playing at before the All Star break but I do think they will get some of their hitting going again. That should lead to at least one win in this series and I am banking on today.
$10 bet on Boston.
PIT (167) at CIN (-183)
Pitchers: J. Brubaker (ERA: 4.59 – Road ERA: 5.4 – Avg. ML: 128) vs. W. Miley (ERA: 2.96 – Home ERA: 2.97 – Avg. ML: 101)
Pick: Bet $10 PIT
Notes: I have several underdog plays today and this is one of them. The Reds beat the Pirates yesterday but I have a feeling that Pittsburgh will steal a game from the Reds this weekend and Brubaker has been pitching better as of late. Despite Miley having the better ERA, Brubaker's WHIP and xERA are actually better than Miley's. So not sure if we can say the Reds have the starting pitching advantage.
And then the Reds bullpen continues to be a problem – which makes a big plus line against them always tempting. The Pirates are a pain in the ass and they will be for the Reds this weekend.
$10 bet on the Pirates.
DET (139) at CLE (-152)
Pitchers: M. Manning (ERA: 5.87 – Road ERA: 8.41 – Avg. ML: 143) vs. C. Quantrill (ERA: 4.29 – Home ERA: 3.77 – Avg. ML: 107)
Pick: Bet $10 DET
Notes: Here is my 3rd underdog play of the day. The way Cleveland is playing lately I can't say they are the better team than Detroit right now. This big line for Cleveland is flying against my recent implied probability metrics for them. Detroit is only 21-33 on the road, but in winning 3 of 4 from the Red Sox, you can really see the potential this young team has while rallying around old man Miggy.
$10 bet on the Tigers.
MIN (180) at HOU (-198)
Pitchers: B. Ober (ERA: 5.31 – Road ERA: 5.03 – Avg. ML: 103) vs. Z. Greinke (ERA: 3.7 – Home ERA: 4.67 – Avg. ML: -132)
Pick: Bet $10 MIN
Notes: Well, I hit on the Twins yesterday and that one win balanced out my two losses. So I should probably take my money and run, right? Nah, let's double dip. Zach Greinke has not pitched well at home this season and he's coming off a rough start against the Giants. Houston is dealing with some injuries right now and don't look like that complete team we expect to be there at the end of the season.
The Twins have actually looked better since the trade deadline. Their offense had been producing hits but now those hits are turning into runs. Be interesting to see if they waived the white flag a little too early. For today, I like the value once again.
$10 bet on the Twins.
MIA (135) at COL (-147)
Pitchers: S. Alcantara (ERA: 3.08 – Road ERA: 3.61 – Avg. ML: 106) vs. G. Marquez (ERA: 3.37 – Home ERA: 3.31 – Avg. ML: 113)
Pick: Bet $10 COL
Notes: And now my dog plays end. I'm usually all over Colorado at home with a plus line but I also like to bet on them when the chalk isn't too crazy. This is a bit high but they are playing a Miami team that won't have the luxury of playing an inept offense tonight.
The Rockies are 35-21 at home and just won 2 of 3 from the Cubs. I know I am fading Alcantara here, but this is more of a bet against the Marlins on the road than him specifically.
$10 bet on Colorado.
Leans
CWS (-151) at CHC (139)
Pitchers: L. Lynn (ERA: 2.08 – Road ERA: 2.42 – Avg. ML: -130) vs. K. Hendricks (ERA: 3.76 – Home ERA: 4.41 – Avg. ML: -114)
Pick: Lean CWS
NYM (-107) at PHI (-101)
Pitchers: M. Stroman (ERA: 2.84 – Road ERA: 2.58 – Avg. ML: -117) vs. K. Gibson (ERA: 2.9 – Home ERA: 1.79 – Avg. ML: 120)
Pick: Lean PHI
SEA () at NYY ()
Pitchers: M. Gonzales (ERA: 5.6 – Road ERA: 5.37 – Avg. ML: 118) vs. W. Peralta (ERA: 3.71 – Home ERA: 0.67 – Avg. ML: 145)
Pick: TBD
WSH () at ATL ()
Pitchers: E. Fedde (ERA: 5.12 – Road ERA: 5.24 – Avg. ML: 128) vs. K. Muller (ERA: 1.91 – Home ERA: 3.17 – Avg. ML: 140)
Pick: TBD
SF () at MIL ()
Pitchers: L. Webb (ERA: 3.41 – Road ERA: 4.7 – Avg. ML: 103) vs. C. Burnes (ERA: 2.41 – Home ERA: 2.36 – Avg. ML: -143)
Pick: TBD
KC () at STL ()
Pitchers: M. Minor (ERA: 5.41 – Road ERA: 5.31 – Avg. ML: 113) vs. A. Wainwright (ERA: 3.56 – Home ERA: 2.82 – Avg. ML: -110)
Pick: TBD
TEX (241) at OAK (-270)
Pitchers: M. Foltynewicz (ERA: 6.16 – Road ERA: 8.66 – Avg. ML: 144) vs. C. Bassitt (ERA: 3.37 – Home ERA: 2.82 – Avg. ML: -122)
Pick: Lean OAK
ARI (182) at SD (-201)
Pitchers: C. Smith (ERA: 6.44 – Road ERA: 9 – Avg. ML: 171) vs. R. Weathers (ERA: 4.21 – Home ERA: 5.64 – Avg. ML: -122)
Pick: Lean SD
LAA (176) at LAD (-193)
Pitchers: P. Sandoval (ERA: 3.28 – Road ERA: 2.31 – Avg. ML: -107) vs. D. Price (ERA: 3.73 – Home ERA: 3.31 – Avg. ML: -164)
Pick: Lean LAD