Degen Show (9/2/21)
Your favorite Degens give you their Sports Bet Picks for 9/2/21. Listen to the Degen's MLB futures episode or their mulligan after the All Star break.
Powered by RedCircle
---
Keep the Lights On Around Here!
Owning a casino isn't just for billionaires anymore…
Earn profits from Moonbet's premium blockchain-based online Sportsbook, Casino and eSports betting platform simply by holding MBET tokens.
Visit the Degen shop!
Promocode: ABSOLUTEDEGEN
Oddsjam is the best odds site on earth. Get the fastest line updates.
---
The Degens! App
Grab the Degens App hangout, shoot the breeze and get even more content.
Android:
https://play.google.com/store/apps/details?id=io.gonative.android.xmmkqw&hl=en
iOS:
https://apps.apple.com/us/app/id1527907647
---
Max's Sports Bet Picks for 9/2/21
MLB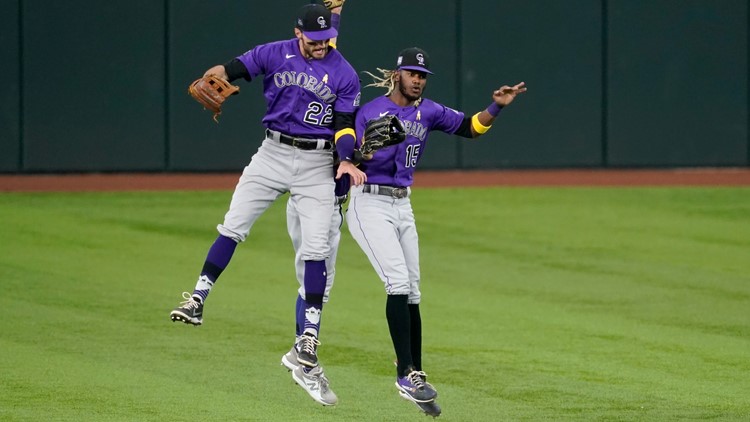 PHI (-156) at WSH (143)
Pitchers: A. Nola (ERA: 4.42 – Road ERA: 5.28 – Avg. ML: -127) vs. P. Espino (ERA: 4.53 – Home ERA: 4.1 – Avg. ML: 133)
Pick: Bet $10 WSH
Notes: Well, I was on this one yesterday and lost a bit of value since then. So almost pushed me out of not betting it. But there's not much going on today so I will stick with it. A day later and Aaron Nola won't magically turn back into his former self, right?
August was rough for Nola. After seeing great progress in July, his ERA jumped back up and he only managed to get out of the 5th inning once. At least he gets a meager offense, right?
Well, looking at the last 30 days, the Nats are 11th in batting average with a .253 team average. The Phillies are 24th with a .233. Yes, worse than the Mets. Philly has still managed to score more runs than Washington but it's not that significant. The Nats had one of the better offenses in the league before the trade deadline. So they have dropped off, but its not terrible.
Like the fucking Mets.
So yeah, it's less value than yesterday, but still value.
$10 bet on Washington.
ATL (-164) at COL (135)
Pitchers: T. Toussaint (ERA: 3.83 – Road ERA: 2.32 – Avg. ML: 109) vs. C. Gonzalez (ERA: 6.2 – Home ERA: 5.58 – Avg. ML: 158)
Pick: Bet $10 COL
Notes: Colorado at home. With a plus line. Here, take my money. Sure, they are taking on the beasts of the East. Losers of 4 of 5 games and only 37-30 on the road. And sure, they have staff ace Touki Toussaint on the mound. But I mean, come on, Colorado is 43-22 at home. They are bound to be happy to be back after a 9-game road trip the past few weeks.
Can you believe this is the first time these teams will have played all season? They have a 4-game series this weekend and then another series in Atlanta in a few weeks. So nothing we can really tell about how they matchup. But if seeing Atlanta on the road the past few weeks on their trip West is an indication, I think it will be a rough weekend for them.
$10 bet on Colorado.
Leans
OAK (-161) at DET (148)
Pitchers: F. Montas (ERA: 3.73 – Road ERA: 3.69 – Avg. ML: -109) vs. M. Manning (ERA: 5.68 – Home ERA: 3.13 – Avg. ML: 139)
Pick: Lean DET
MIL (160) at SF (-174)
Pitchers: E. Lauer (ERA: 3.24 – Road ERA: 3.2 – Avg. ML: -120) vs. L. Webb (ERA: 2.7 – Home ERA: 1.76 – Avg. ML: -101)
Pick: Lean SF
MIA (150) at NYM (-182)
Pitchers: Z. Thompson (ERA: 3.19 – Road ERA: 3.52 – Avg. ML: 138) vs. C. Carrasco (ERA: 7.01 – Home ERA: 8.36 – Avg. ML: 121)
Pick: Lean NYM
BOS (146) at TB (-159)
Pitchers: E. Rodriguez (ERA: 5.73 – Road ERA: 5.25 – Avg. ML: -119) vs. S. McClanahan (ERA: 3.38 – Home ERA: 3.48 – Avg. ML: -134)
Pick: Lean TB
PIT (150) at CHC (-175)
Pitchers: M. Keller (ERA: 6.95 – Road ERA: 4.47 – Avg. ML: 152) vs. K. Thompson (ERA: 5.87 – Home ERA: 2.5 – Avg. ML: 157)
Pick: Lean CHC
CLE (-100) at KC (-118)
Pitchers: T. McKenzie (ERA: 4.68 – Road ERA: 5.24 – Avg. ML: 117) vs. M. Minor (ERA: 5.4 – Home ERA: 5.41 – Avg. ML: 121)
Pick: Lean CLE