Degen Show (9/28/21)
Your favorite Degens give you their Sports Bet Picks for 9/28/21. Listen to the Degen's MLB futures episode or their mulligan after the All Star break.
Powered by RedCircle
---
Keep the Lights On Around Here!
Owning a casino isn't just for billionaires anymore…
Earn profits from Moonbet's premium blockchain-based online Sportsbook, Casino and eSports betting platform simply by holding MBET tokens.
Visit the Degen shop!
Promocode: ABSOLUTEDEGEN
---
The Degens! App
Grab the Degens App hangout, shoot the breeze and get even more content.
Android:
https://play.google.com/store/apps/details?id=io.gonative.android.xmmkqw&hl=en
iOS:
https://apps.apple.com/us/app/id1527907647
---
Max's Sports Bet Picks for 9/28/21
MLB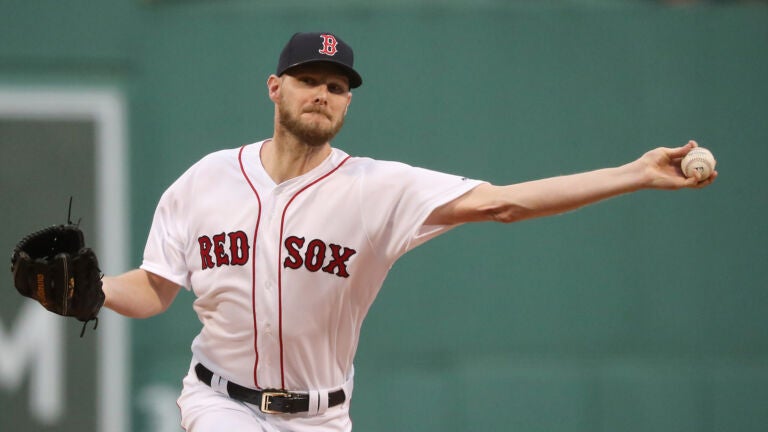 BOS (-245) at BAL (220)
Pitchers: C. Sale (ERA: 2.62 – Road ERA: 3 – Avg. ML: -154) vs. B. Zimmermann (ERA: 5.13 – Home ERA: 4.42 – Avg. ML: 145)
Pick: Bet $10 BOS
Notes: The Red Sox are fighting for a Wild Card spot and because of a 3-game skid to the Yankees, they find themselves in the second spot right now – with Toronto nipping at their heels. But while the Blue Jays and Yankees battle each other this week, Boston gets to go to Baltimore and face and Orioles team that is tied for the worst record in the league.
Baltimore has lost 7 of 10 games and are 4-12 against the Red Sox this season. Boston will put Chris Sale on the mound and his undefeated record will be on the line. But it should not be a problem.
Bruce Zimmermann is hittable and Boston is a top 5 offense. It's chalky but I still have room.
$10 bet on Boston.
TB (121) at HOU (-131)
Pitchers: M. Wacha (ERA: 4.88 – Road ERA: 6.32 – Avg. ML: -115) vs. J. Urquidy (ERA: 3.64 – Home ERA: 3.21 – Avg. ML: -141)
Pick: Bet $10 TB
Notes: Houston has yet to lock in a playoff spot but they are 4.5 games up on Seattle so it should be inevitable they win the West soon. Tampa will stand in their way this week. Houston has lost 4 in a row while Tampa has won 4 in a row. Over the past 2 weeks, Houston is one of the best offensive teams and Tampa is one of the best pitching teams.
So which one gives today? I think it'll be the Houston bats. Sure, they could get to Wacha early but Urquidy has been iffy lately. So if Tampa can keep it close in the late innings, they should be able to outpitch Houston when it matters.
$10 bet on the Rays.
WSH (124) at COL (-134)
Pitchers: P. Corbin (ERA: 5.99 – Road ERA: 5.65 – Avg. ML: 116) vs. K. Freeland (ERA: 4.53 – Home ERA: 5.33 – Avg. ML: 150)
Pick: Bet $10 WSH
Notes: I don't know. I keep betting on Colorado at home and it's been absolute shit. So now I'll bet against them. Patrick Corbin has had a shit year but is coming off his best performance of the season. Kyle Freeland has given up 3 or more runs in 3 of his last 4 starts. And the Nats' offense is a top 10 offense the past month while Colorado has struggled to score as of late.
I'm probably wrong here and a day late but screw it. $10 bet on Washington.
Leans
CHC (-107) at PIT (-101)
Pitchers: A. Mills (ERA: 4.23 – Road ERA: 3.62 – Avg. ML: 124) vs. M. Keller (ERA: 6.13 – Home ERA: 8.01 – Avg. ML: 148)
Pick: Lean CHC
NYY (112) at TOR (-121)
Pitchers: J. Taillon (ERA: 4.59 – Road ERA: 5.93 – Avg. ML: -129) vs. H. Ryu (ERA: 4.5 – Home ERA: 5.13 – Avg. ML: -140)
Pick: Lean NYY
MIA (153) at NYM (-166)
Pitchers: T. Rogers (ERA: 2.68 – Road ERA: 2.64 – Avg. ML: 109) vs. M. Stroman (ERA: 3.04 – Home ERA: 3.02 – Avg. ML: -119)
Pick: Lean MIA
PHI (109) at ATL (-119)
Pitchers: Z. Wheeler (ERA: 2.84 – Road ERA: 3.5 – Avg. ML: -125) vs. C. Morton (ERA: 3.52 – Home ERA: 4.09 – Avg. ML: -136)
Pick: Lean PHI
DET (170) at MIN (-213)
Pitchers: T. Alexander (ERA: 3.97 – Road ERA: 3.53 – Avg. ML: 151) vs. C. Barnes (ERA: 6.87 – Home ERA: 4.85 – Avg. ML: 137)
Pick: Lean DET
MIL (-116) at STL (107)
Pitchers: B. Woodruff (ERA: 2.55 – Road ERA: 2.77 – Avg. ML: -137) vs. A. Wainwright (ERA: 3.08 – Home ERA: 2.74 – Avg. ML: -111)
Pick: Lean STL
LAA (-109) at TEX (101)
Pitchers: P. Naughton (ERA: 6.88 – Road ERA: 5 – Avg. ML: 217) vs. A. Alexy (ERA: 2.55 – Home ERA: 0 – Avg. ML: 160)
Pick: Lean LAA
CLE (-100) at KC (-118)
Pitchers: A. Civale (ERA: 4.19 – Road ERA: 3.08 – Avg. ML: 101) vs. B. Singer (ERA: 5.03 – Home ERA: 5.13 – Avg. ML: 116)
Pick: Lean CLE
CIN (164) at CWS (-179)
Pitchers: R. O'Brien (ERA: 0 – Road ERA: 0 – Avg. ML: 0) vs. R. Lopez (ERA: 3.99 – Home ERA: 3.71 – Avg. ML: -114)
Pick: Lean CWS
ARI (237) at SF (-265)
Pitchers: L. Weaver (ERA: 4.46 – Road ERA: 8.11 – Avg. ML: 124) vs. L. Webb (ERA: 3.01 – Home ERA: 1.8 – Avg. ML: -110)
Pick: Lean SF
SD (166) at LAD (-182)
Pitchers: Y. Darvish (ERA: 4.32 – Road ERA: 5.78 – Avg. ML: -152) vs. W. Buehler (ERA: 2.6 – Home ERA: 2.2 – Avg. ML: -189)
Pick: Lean LAD
OAK (-116) at SEA (108)
Pitchers: C. Bassitt (ERA: 3.25 – Road ERA: 3.78 – Avg. ML: -127) vs. Y. Kikuchi (ERA: 4.44 – Home ERA: 4.25 – Avg. ML: 118)
Pick: Lean SEA
MIA (165) at NYM (-180)
Pitchers: D. Castano (ERA: 5.26 – Road ERA: 6.67 – Avg. ML: 128) vs. T. Williams (ERA: 4.14 – Home ERA: 2.07 – Avg. ML: -109)
Pick: Lean MIA