Degen Show (9/30/21)
Your favorite Degens give you their Sports Bet Picks for 9/30/21. Listen to the Degen's MLB futures episode or their mulligan after the All Star break.
Powered by RedCircle
---
Keep the Lights On Around Here!
Owning a casino isn't just for billionaires anymore…
Earn profits from Moonbet's premium blockchain-based online Sportsbook, Casino and eSports betting platform simply by holding MBET tokens.
Visit the Degen shop!
Promocode: ABSOLUTEDEGEN
Oddsjam is the best odds site on earth. Get the fastest line updates.
---
The Degens! App
Grab the Degens App hangout, shoot the breeze and get even more content.
Android:
https://play.google.com/store/apps/details?id=io.gonative.android.xmmkqw&hl=en
iOS:
https://apps.apple.com/us/app/id1527907647
---
Max's Sports Bet Picks for 9/30/21
NFL Week 4 Thursday Night Football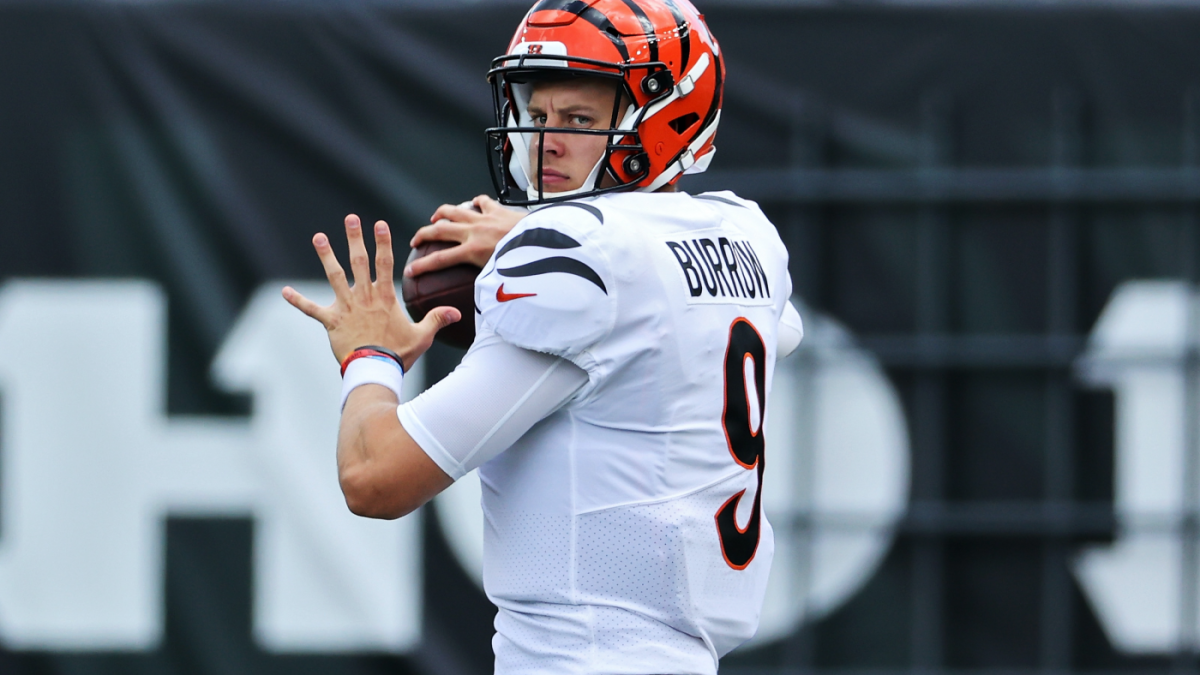 Jacksonville vs. Cincinnati
Spread: Lean Jacksonville +7.5
Total: Lean Under 46 (43)
Predicted Score: Cincinnati 24 – Jacksonville 19
Notes: On yesterday's show, we talked about coaches on the hotseat and Urban Meyer's name came up. We all felt that it was probably too soon for the Jaguars to take action – especially after suffering through Doug Marone for a few years. Going 1-15 got him fired but also got the Jags Trevor Lawrence.
So, thank you?
Meyer has some talent on this team and can be somewhat competitive. This is a good game to show that. Yes, the Bengals are coming off a good 24-10 win over the Steelers. And yes, Burrow and Chase is one of the more fun QB/WR duos in the league. And yes, the Bengals are 6th in points allowed per game with 18 and 8th in total yard per game. And yes the Jaguars defense is one of the worst ranked in yards and points allowed per game.
Wait, was I talking about why Jacksonville won't get their asses handed to them tonight? Oh yeah, I was. My main reason here is that Jacksonville kept it competitive with Arizona last week before sloppy play led to a blowout loss. If they can play a clean game, they can keep it to be a closer loss.
It'll still be a loss though. The Jaguars aren't going to win this one. But keeping to a TD loss? Might be doable. A lean on Jacksonville. I am also going to lean the under. I have the Bengals winning this one 24-19.
NFL Week 4 Fantasy
Week 3 Fantasy Overview
Yet another bad week in DFS… Ty'Son Williams was a bust. As was my flex (Keke Coutee). Cooper Kupp got it done and Derek Henry was good too. But the opportunities missed were: Justin Herbert (30.84), Austin Ekeler (19.7), Alexander Mattison (20.1), Ja'Marr Chase (20.5) and Mike Williams (29.7).
In my PPR league, I mentioned on the show that I won because my opponent had Zeke and McCarthy benched him late in the game. Final score was 137.97 – 135.27. Matt Stafford led the way with some assistance by Thielen and Kelce.
Starts
QB
Sam Darnold (CAR) – He's having a hell of a year and faces the Dallas defense. Why the fuck not? The Cowboys give up 331 yard in the air per game and 2.3 passing TDs per game – ranking 31st and 27th respectively in those categories. Darnold will only cost you $7200 at FanDuel.
RB
Chris Carson (SEA) – San Francisco has allowed the seventh-most fantasy points per game to running backs and Carson has 3 rushing TDs so far this year. At $7300, he's a solid start for me.
WR
Cooper Kupp (LAR) – Triple dip time. I've had him the past 2 weeks and he's been money. Let's make it a third!
TE
Travis Kelce (KC) – Again, worth the money. And that vaunted Philly defense took a hit against the Cowboys last week. Mahomes and crew should have a big day.
Defense
TEN – Take the team against the Jets. That's my play until proven otherwise.
Sits
QB
Ben Roethlisberger (PIT) – For the second week in a row, Big Ben makes my list of sits. He has shown nothing that says he's worth a sniff. Green Bay's defense is pretty good – despite that week 1 blowout. I think Ben is toast this week.
RB
Ronald Jones (TB) – Maybe his saving grace is that Gio Bernard is a bit injured. But seems like he's the odd man out in Tampa and not worth the start.
WR
JuJu Smith-Schuster (PIT) – Talking about opposite stacks. I'm avoiding Ben and I'll do the same with JuJu.
TE
Maxx Williams (ARI) – Williams had a great week 2 but it was an anomaly. There are other weapons in Arizona and Williams probably won't be a focal point again.
Value
QB
Kirk Cousins (MIN) – The Browns defense poured it on to the Bears last week. I don't expect the same this week. Cleveland's D is good. But possible MVP, Kirk Cousins, could get to them. If you are not down with my risky QB play, Cousins is only $7500 at FanDuel.
RB
Jonathan Taylor (IND) – Miami's defense against the run has been an issue so far this season. Taylor is stuck in a split so some risk here. But I like him to get some extra carries this week and at only $6000, worth the flyer. 
WR
Jaylen Waddle (MIA) – If you have the Sunday night game, give New England's Jakobi Meyers a sniff. That Bucs' D just got some secondary help but they can be beat. And Bill will go after them with Meyers who has a ton of Mac Jones' targets this season. So instead, I'll choose Jaylen Waddle as my value play. Jacoby Brissett has a revenge game this week and he's been targeting Waddle a lot. At $5400, Waddle is a solid value play.
MLB
CLE (-155) at KC (135)
Pitchers: S. Bieber (ERA: 3.1 – Road ERA: 2.71 – Avg. ML: -145) vs. A. Zerpa (ERA: 0 – Home ERA: 0 – Avg. ML: 0)
Pick: Bet $10 KC
Notes: Fuck it, I hit on KC yesterday and I'll double-dip today. Angel Zerpa will make his MLB debut. The 22-year-old lefty pitched well in the lower minors but not so well in the upper minors. Let's see how he does against the MLB's minor league teams such as Cleveland. Justin Bieber be damned! $10 on the Royals.
SD (190) at LAD (-210)
Pitchers: V. Velasquez (ERA: 6.31 – Road ERA: 7.52 – Avg. ML: 107) vs. T. Gonsolin (ERA: 2.69 – Home ERA: 2.21 – Avg. ML: -178)
Pick: Bet $10 SD
Notes: The Padres have lost 5 in a row but they can't lose them all, right? I mean they have lost 8 games in a row to the Dodgers so maybe they can. But I like the payout here with only a decent Dodgers starter going and LA preparing for the Brewers this weekend. $10 scratcher on the Padres.
Leans
MIL (-103) at STL (-105)
Pitchers: B. Anderson (ERA: 4.7 – Road ERA: 5.13 – Avg. ML: -105) vs. J. Happ (ERA: 6 – Home ERA: 5.23 – Avg. ML: -109)
Pick: Lean STL
LAA (-137) at TEX (126)
Pitchers: A. Cobb (ERA: 3.59 – Road ERA: 5.14 – Avg. ML: -102) vs. G. Otto (ERA: 8.38 – Home ERA: 7.78 – Avg. ML: 172)
Pick: Lean LAA
CHC (-110) at PIT (-110)
Pitchers: J. Steele (ERA: 6.22 – Road ERA: 2.77 – Avg. ML: 177) vs. W. Crowe (ERA: 5.92 – Home ERA: 5.34 – Avg. ML: 161)
Pick: Lean PIT
BOS (-211) at BAL (191)
Pitchers: N. Pivetta (ERA: 4.6 – Road ERA: 3.65 – Avg. ML: -107) vs. A. Wells (ERA: 8.32 – Home ERA: 6.92 – Avg. ML: 177)
Pick: Lean BOS
NYY (127) at TOR (-138)
Pitchers: C. Kluber (ERA: 3.95 – Road ERA: 5.1 – Avg. ML: -160) vs. R. Ray (ERA: 2.65 – Home ERA: 2.19 – Avg. ML: -133)
Pick: Lean TOR
MIA (170) at NYM (-186)
Pitchers: E. Cabrera (ERA: 6.03 – Road ERA: 7.06 – Avg. ML: 167) vs. R. Hill (ERA: 3.83 – Home ERA: 4.21 – Avg. ML: -104)
Pick: Lean MIA
TB (120) at HOU (-142)
Pitchers: C. McHugh (ERA: 0 – Road ERA: 0 – Avg. ML: 118) vs. L. McCullers Jr. (ERA: 3.23 – Home ERA: 3.61 – Avg. ML: -149)
Pick: Lean TB
PHI (133) at ATL (-144)
Pitchers: K. Gibson (ERA: 3.44 – Road ERA: 4.4 – Avg. ML: 110) vs. I. Anderson (ERA: 3.68 – Home ERA: 3.64 – Avg. ML: -118)
Pick: Lean ATL
DET (170) at MIN (-186)
Pitchers: T. Skubal (ERA: 4.22 – Road ERA: 5.07 – Avg. ML: 131) vs. J. Ryan (ERA: 2.45 – Home ERA: 3.6 – Avg. ML: -113)
Pick: Lean MIN
ARI (165) at SF (-185)
Pitchers: M. Bumgarner (ERA: 4.62 – Road ERA: 4.8 – Avg. ML: 132) vs. S. Kazmir (ERA: 2.7 – Home ERA: 4.5 – Avg. ML: -100)
Pick: Lean SF